Disable Whatsapp Voice & Video Calls – Hello Guys, If you are Facing the Problem in which you Can't Block that Person & Doesn't wants to Receive Incoming Calls then we have 2+ Solutions by Which you Can Disable or Stop Voice & Video Calls on Whatsapp Without Block & hurt them. Using this You Can Turn Off Call Notifications, The Calling Feature Will be Completely Turn off. Checkout SoftGozato learn how to download these apps in simpler steps.
Whatsapp Didn't Introduce any Option to Deactivate Voice & Video Calls on Whatsapp Without Block , If you want to Block via Official Feature then you have to block that Person. After that they can not send Message via Chat. Also no any News We Seen in Whatsapp Upcoming Features of 2020. At this Time this Trick is Very Helpful. You Can Block Both Audio & Video Calls on Whatsapp without Blocking any Contact ID. You Can Do this thing via 3 Methods GB Whatsapp , WA Tweaks & Block Option.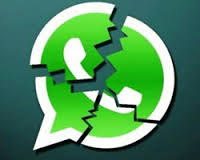 Total 2 Best Ways (methods) We will Shared in this Article by which you Can Easily Deactivate Whatsapp Voice & Video Calls Without Block specific Contact in 2020. After that they Can Send Message but they Can't make Call to you. When they Will Call You Whatsapp Declined Call Automatically. I hope You Checked latest Whatsapp Delete for everyone Feature & How to Recover deleted Messages
Why we Need to Disable Calls on Whatsapp ?
Now a days People Mostly Uses Facebook & whatsapp Calling Feature to make International Calls because you Can Make Unlimited Calls by Spend your Internet data Only, Its Completely Free But many times we Doesn't Wants to Receive Any Incoming Calls for no any Further Disturbance without Turn off Outgoing Calls. If you will block Any Person then it Will Hurt so use this Trick to Disable without hurting them. This is the Reasons to Deactivate incoming Voice and Video Calls on whatsapp
There is Lots of reasons , Every Person Has Different Reason to Deactivate So without wasting your time we Come to the Steps
How to Stop Voice & Video Calls on Whatsapp for Specific Person
There is Lot of methods of Stopping it but you can't access whatsapp also Like Turn off your Internet Data , Block that Person etc but without this Option you have to Below Simple Ways
1. Gbwhatsapp
Gbwhatsapp is moded Version of Whatsapp , This is not Official but in this you will get Never Seen Feature of Whatsapp. I hope you Read How to Create Whatsapp Group Invite Link Tutorial where we Used GBWhatsapp app. In this Option we Can Also Use this
First of all Make Backup of your Chat if you Don't wants to Lost your Messages [ Settings >> Chats >> Chat backup ]
Now Download GBwhatsapp App & Install it
If you Getting Error in Install the Turn on Unknown Sources Installation Under Settings >> Security
Open app & Login via Your Number >> Restore your Chat
Click on Menu >> GBSettings >> Other Mods Option.
Done ! Here you will get Option to Disable Voice Calls , Turn on it
Now you will not Receive any Audio & Video Calls until you Turn off  this Option, Now no one can Disturb you via Calling you on Whatsapp. Also you Don't need to Block that Person
2. WA Tweaks app
If you Don't wants to Uninstall Official whatsapp Then we have one app name WA tweaks App which we was Used to Unlock Whatsapp hidden Features. Using this App you Can add this Feature in your official Whatsapp, This is Also very Simple & Good Method to Disable Voice Calls on Whatsapp without Blocking and Hurting them
First of All , Navigate to Settings >> Apps >> Whatsapp & hit on Force stop & Turn on Airplane mode
Now Download WA Tweaks App & Install it
Open Wa Tweaks >> Click on Menu >> Extra option.
Turn on Disable Voice and video Calls option
Done ! Now turn off Airplane mode & Enjoy Original whatsapp
When anybody Will make Audio or video Call you then your Call Will be Automatically Declined or he/she will get Error & your call will not Connect
What Did Whatsapp say About it
When i Searched Method for it i got this Line on Official Site "It is not possible to deactivate the WhatsApp Voice Call feature nor the Video Call feature, and we cannot comment on any future changes. Sorry for any inconvenience and thank you for your feedback." but They also Shared Some Few tips & Tricks
Block that Person/Contact
When receiving a WhatsApp Video Call that you do not want to answer, you can tap [Decline] or tap [Message] to send the caller a quick message instead.
Final Words
I hope you Love my article & Share it with your Friends so they will also get Rest from Bogus Calls, This is the Best Ways to Deactivate Voice & Video Calls on Whatsapp without Block any contact. If you need any type of Help then Free to Comment here or you have any other Idea to Disable it then Also Comment we Will Update it on this page