You Know Whatsapp is Developing Day by Day, To Know Latest Whatsapp Upcoming New Features 2019 Which is Wallet & Any Types of File Sharing , Edit Unsend Messages, Live Location tracking, Wallet Digital Payment Feature. In 2014 When Facebook Was Bought Only Some Features is Enabled Like Messaging etc but Now Whatsapp Supported Voice & Video Calling Also , You can Share Your Documents & Gif Files Also.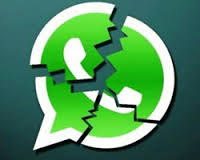 In Latest Versions you will also get Message of End to End Encryption , By this Security Feature no one can Read your Message Except Receiver & Sender. Now they Introduced two New Whatsapp Upcoming New Features which will launch Very Soon & You can Enjoy by Updating to Latest Version. In 2016 Some of The Features in Beta Version Like Tagging So We shared Whatsapp Hidden Features View trick to Use in Beta ,if any one Come for this then we will Update here.
In our Website We Shared Lots of Whatsapp Leaks Like Unblock Yourself if Any one Blocks You , Use Without Mobile Number or Bypass Verification code , Hide your Number From groups etc But this whatsapp Upcoming New Features is Wallet Service Where You can transfer Money with Chatting & Any type of file Sharing in which you can send any extension format Files.
Latest Whatsapp Upcoming New Features 2019
Currently Whatsapp Announced this all New Features which will come in upcoming Versions, Users Can easily Enjoy by Just Updating their versions to Latest.
Whatsapp Digital Payment Feature (Upi Based Money Transaction)
In this feature , You will get New Option new In Menu named Wallet where you can Load your Money & Send to Your Friends by without any Account Number. They will Integrate Peer to Peer Payments in its Upcoming Version then You can Transfer Money through Mobile Number or Within Chatting.
This News came From State bank of India & NPCI which Recently Talked to Whatsapp. They will add all the Indian Banks in Their app after this You can Transfer your Money more easily & in Secured Way.
According to CEO Launch Date of Digital Payment Feature is End of the February 2018 then you Can Transfer your Money in one Click like Tez , Bhim
How to edit Unsend Messages on Whatsapp
In Above Versions This Option will Also revealed Where you Can Edit your Unsend messages or Delete Easily Within 5 Minutes of Send.
Youtube Video Will Play Directly (Youtube Video Integration)
Currently When we Share Youtube Link on Message or group the it Will Show only Thumbnail or When we Click then it Redirects to Youtube but in Upcoming Version you Can Play Video Directly it in Whatsapp Without Leave or Open any other App to Play Youtube Video.
Verified Business Profile Using Green badge
Like Facebook Page , Whatsapp Will Also Verified Accounts for Business Where user Can check by See Green Badge on Their Profile.
Very soon they will Release this Any type File Sharing Feature , after this You can Send Any Extension Files to Your Friends like .zip , .rar & any Other Documents , Videos , Images & Much more. Users was Have to Installing other apps to send files so Whatsapp Developing New Feature where Android users Can Send Up to 128 Mb File , Ios Users Can Send upto 100mb file & Whatsapp web Users Can Send up to 64mb File. You can send Any Format Files.
New Stickers & Edit Photo
They will add new Stickers Which we Can also use to Edit Images, Currently we Can use only Emoji's & text On photos But Next Whatsapp Versions we Can Also edit Images Before Sharing , Also Add New Stickers in it.
Easy to Switch Voice to Video Call
When we are on Voice Call & we wants to Connect with Video then we Have to Reconnect by hit Video Call Option but in Future Version you will get New Option When you Click on that Option your call will be Easily Switched to Video From Voice.
Another Very Useful & Interesting Feature is Revealed by Whatsapp in which you Can Share your Live Location tracking Details Directly to your Friends in Google Maps.
Final Words
Currently only this Whatsapp Upcoming New Features is Rumored in News, Now the Question arises When it will Launch. No any Official Confirmation but according to me it will come in next 2 -3 Months.
Tags :- Whatsapp Upcoming New Features 2019 , for android , Chatting , Any type File Sharing , Wallet