Today we will share a trick to Unlock Whatsapp Hidden Features 2018 for Payment, send gif images , Group invite link , Photo editor , Multicast , two factor auth , Mention features etc. After this trick you can use all hidden features in Your Original Whatsapp which downloaded from playstore. But you need To root your device to use this Unlock whatsapp trick.
Actually Why whatsapp hidden this features ? Because this features in Beta version. They Not completely remove bugs so we are not able to use. So Follow our steps to unlock whatsapp hidden features and enjoy this features. You don't need to Install any other third party whatsapp its works on Your official whatsapp we just unlock it by Our trick. This all Method is done by Wa Wnable apk app.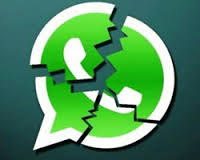 How to Unlock whatsapp Hidden features before launch
Before some days we shared Use whatsapp video calling feature in beta version. But from this method You can Unlock lots of Hidden features which are in Beta version including Video calling Feature. Below Methods are also working 100% But you will have to do some steps but If you downloads Whatsapp Moded app then You don't need to do anything Just install and use like normal whatsapp with all hidden features. You can download From this Link https://dropapk.com/utw8x7q1nffr . If you don't wants to use third party Whatsapp then follow below methods and Unlock hidden features in Original whatsapp version.
Before install ws enabler apk , Your device must be rooted because this is root application. If your device is not rooted then Click here to Root your device.
Firstly Download Wa Enabler apk.
Install and Open it.
Grant root permissions.
Now enable Whatsapp Hidden features one by one.
Clear Whatsapp to recent then Open Whatsapp again.
Done Your hidden features is now enabled.
Video tutorial to Unlock whatsapp features
Developer Method to Unlock whatsapp
You need Rooted device with Whatsapp Installed.
Open root explorer and navigate to /data/data/com.whatsapp.
Edit this file com.whatsapp_preferences.xml by root explorer.
Paste this code in <map> Paste code here </map> tag.
<boolean name="group_invites" value="true" />
<boolean name="multicast" value="true" />
<boolean name="video_calling" value="true" />
<boolean name="two_factor_auth" value="true" />
<boolean name="doodle" value="true" />
<boolean name="user" value="true" />
Save file and Force stop whatsapp from downloaded apps. Done restart whatsapp , You unlocked hidden features.
Note :- This trick is for only educational purpose , We are not responsible for any illegal activities.
Final words
If any Update is come for Unlock whatsapp hidden features then we update in this page so bookmark this page and get latest hidden features of whatsapp. If you get any problem then comment here we"ll help you. Don't forget to share it with your friends so they can also enjoy this hidden features.
Tags :- Unlock whatsapp hidden features , group link , mention features , unlock whatsapp video call , photo editor features , wa enabler apk free download