Here we shared 10+ Latest Whatsapp hidden features of 2022 which doesn't see without unlock it, Follow this tips to Unlock Hidden functions of whatsapp on official version. This tips will work on both android and iphone.
No need of install any third party Whatsapp app to enjoy hidden features, That is available in original whatsapp settings.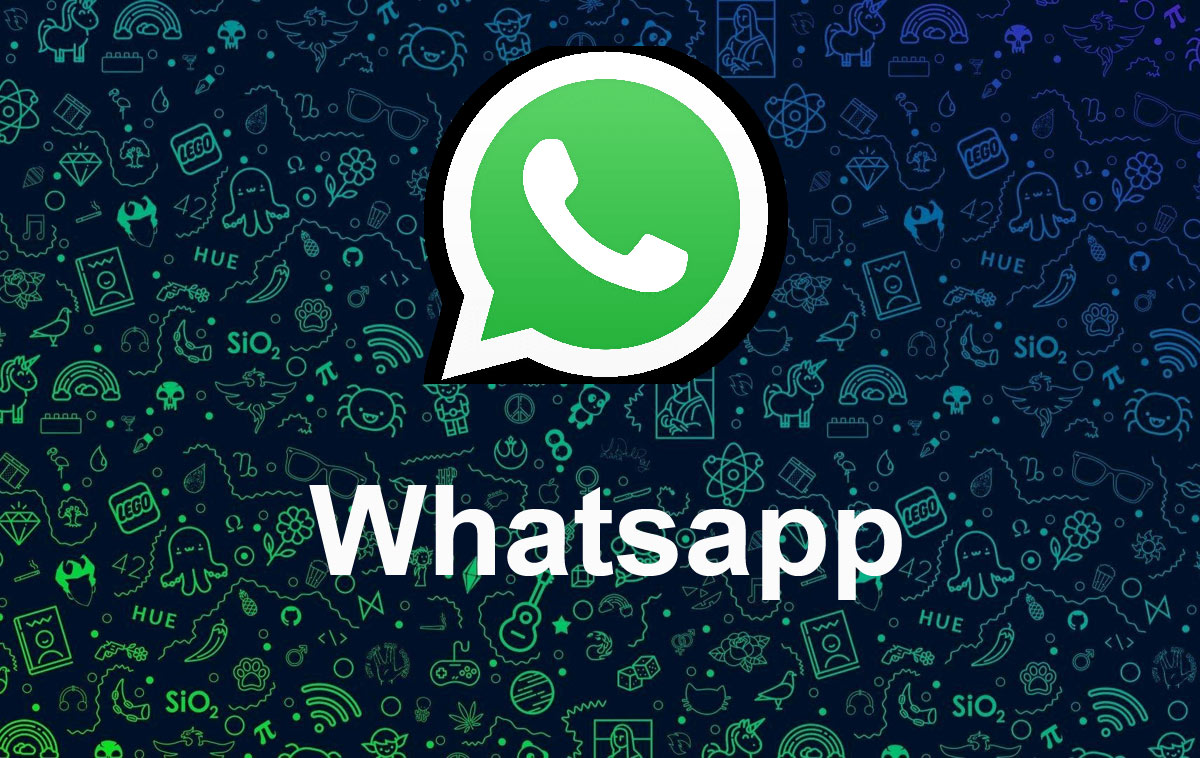 Tons of features available on whatsapp and we knows only that we uses in our routine and leave other features which we can use but don't know so in this article. We will tell about that features.
After this Whatsapp trick, you can use all hidden features in Original Whatsapp version which downloaded from playstore. This all are inbuilt features which you are ignoring and you don't know.
If the messages is deleted by you and wants to recover whatsapp messages then we share a unique method, May be this helps you to recover old memories which accidentally deleted.
---
Why whatsapp hidden this features ?
Because this features in Beta version or available on testing which are coming in future versions. They're Not completely remove bugs so we are not able to use.
So Follow our steps to know about latest whatsapp hidden features and enjoy this features. You don't need to Install any other third party whatsapp its works on official whatsapp.
---
12+ Whatsapp hidden features which you don't know
Without wasting time, Here we discuss about features one by one and how to use that. May be some you already known so let's come.
1. Highlight Conversation messages
Lots of people still don't know about highlight feature of whatsapp which highlights our messages in our conversation so we can easily find that one later.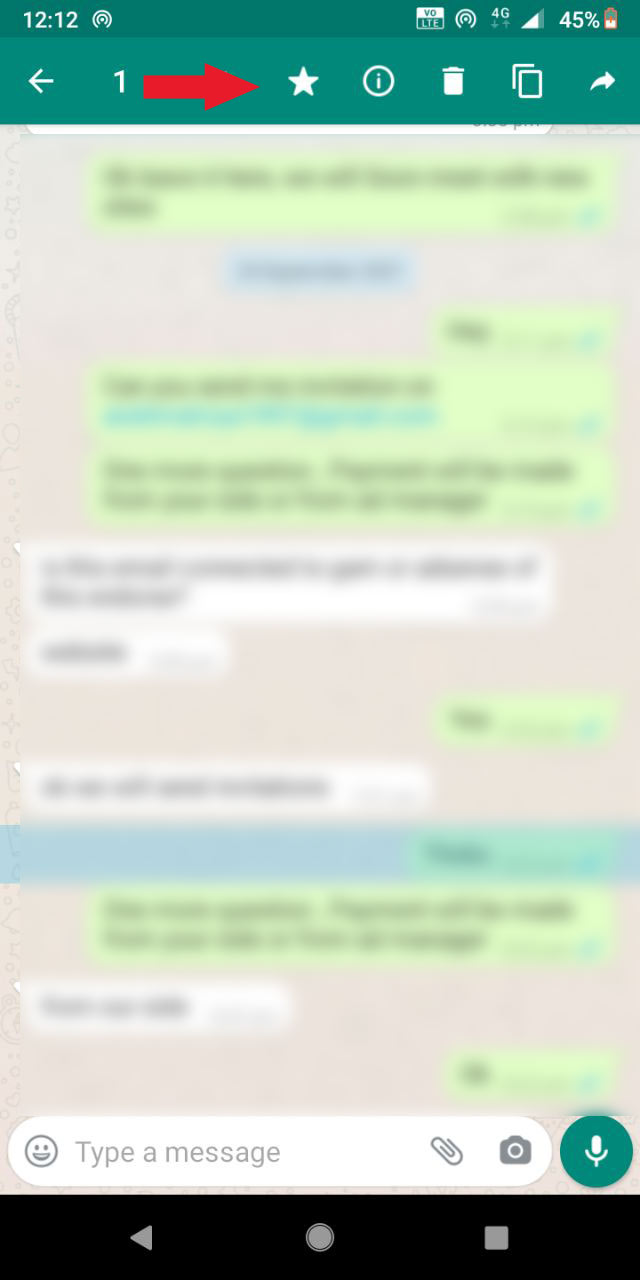 To highlight messages on whatsapp, Simple select any message by press holding and select "*" from menu. That's it, It will highlighted with star. This message will categorizes as favorite.
2. Deactivate automatic media savings
Beginners still face this problem because lots of messages comes and which we don't wants to play or save in storage but when scrolls its automatic downloads which also consume our costly data.
To save Internet data and disable automatic photo or video download you need to visit this whatsapp hidden setting in your installed whatsapp application.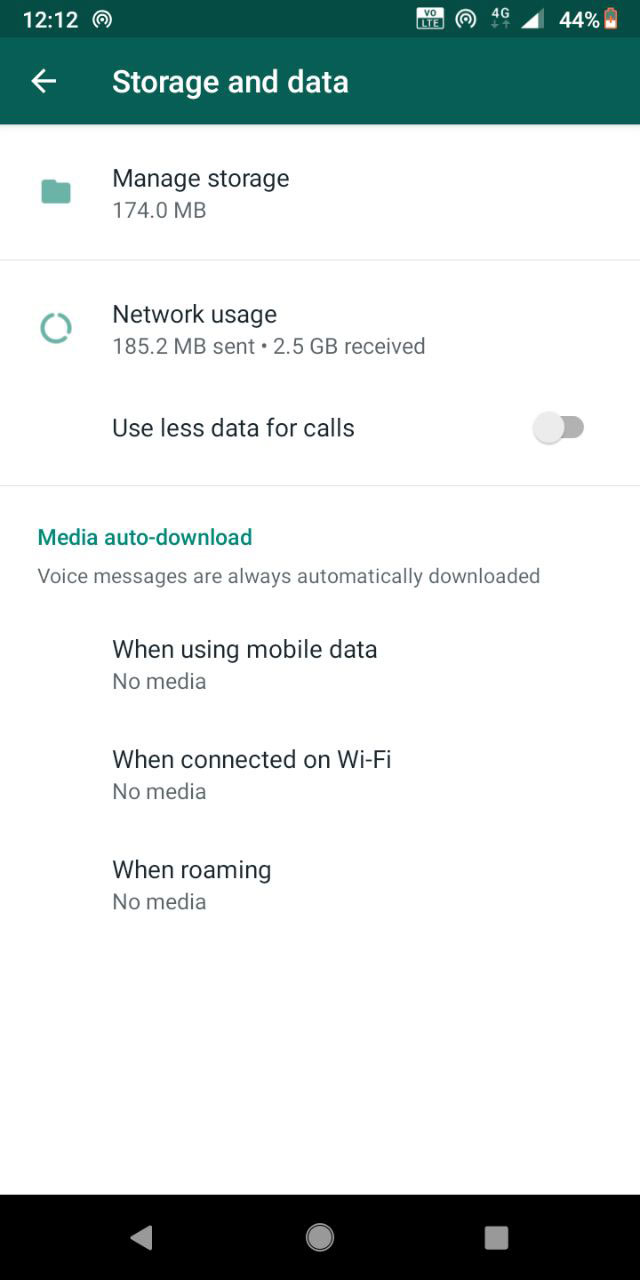 Open whatsapp >> Goto settings option >> Chats >> Here deactivate visibility media files option. Now without click on download, It will not save or consume data.
3. Change Fonts style
Only some of the whatsapp users know about this hidden features and change fonts style. There is 3 types of fonts styles available on whatsapp which is Bold , Italic and crossed out
4. Know time when was message read by receiver
This hidden function available on chat screen but still you don't aware about it, On this whatsapp hidden option you can see when the message was read by receiver.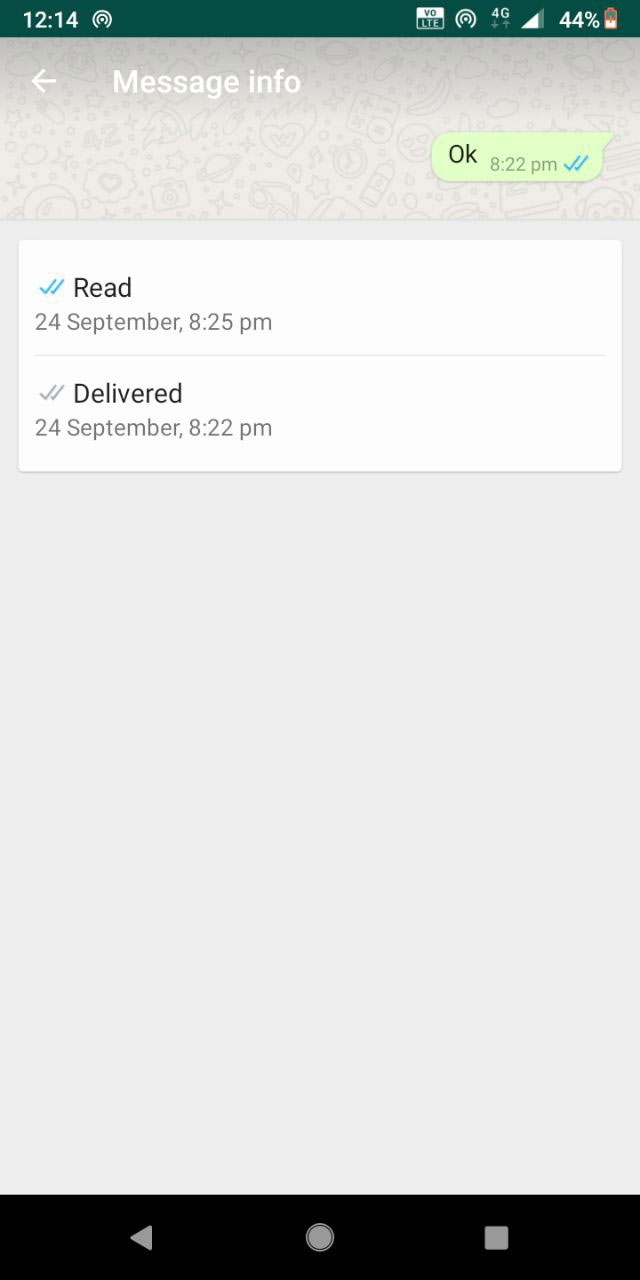 Delivered message time can be see with message but to know when message was read by receiver, Select the message by Press holding it. You will see Info icon like "i" under circle. This will give the information of delivered as well as when was read.
5. Temporary messages
This hidden option available on latest version of whatsapp application only so before try update to the latest version from play store.
Under this temporary messages feature, You can select any messages as temporary which automatic deleted after some time.
As a sending lots of documents , personal information , important private information also sends via whatsapp so they added new option which self destruct the messages
To use this hidden feature just select any sent message and turn on Temporary messages switch.
6. Make unread as read conversations
Not wants to forget to give someones answer later but you read that messages currently then you can make it as unread so you can remember to give answer of that chat conversations.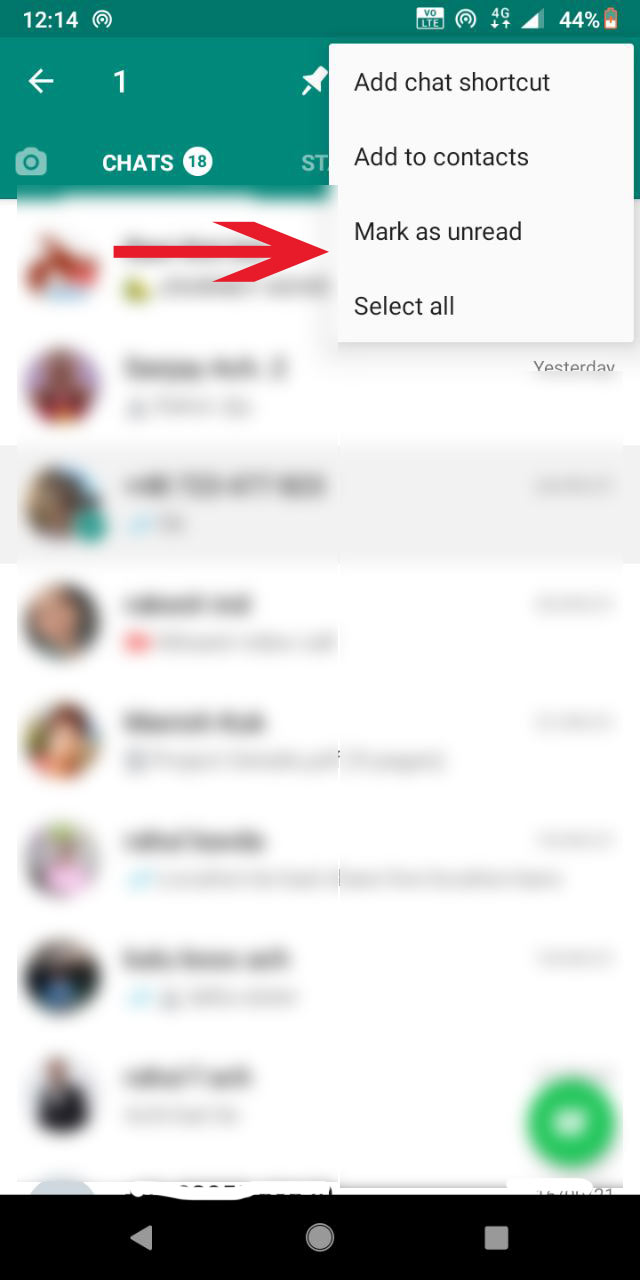 For mark any read conversations to unread , Hold press that conversation and select "Mark as Unread" option. Similar option also given in gmail.
7. Disappear when last time you're using whatsapp
There is option available on whatsapp to hide time when you last time using whatsapp or you can select your favorite contact, Only that can see when last time your whatsapp connected.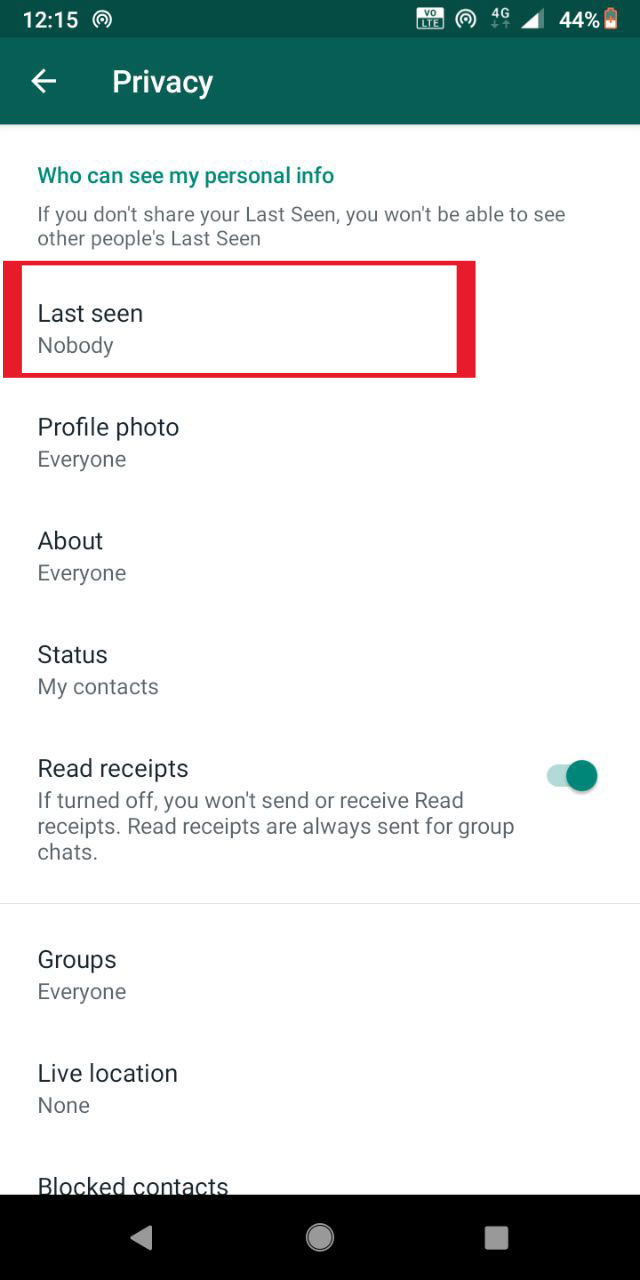 To use this hidden option on whatsapp, Visit setting options >> Privacy >> Deactivate Last seen option but now you can not also other people last time used. For see again enable it.
8. Favorite image on chat background screen
I seen different background screen on chat screen of my friends mobile but i thinks they are using third party app like Gbwhatsapp apk. But later found that feature on official whatsapp app under settings.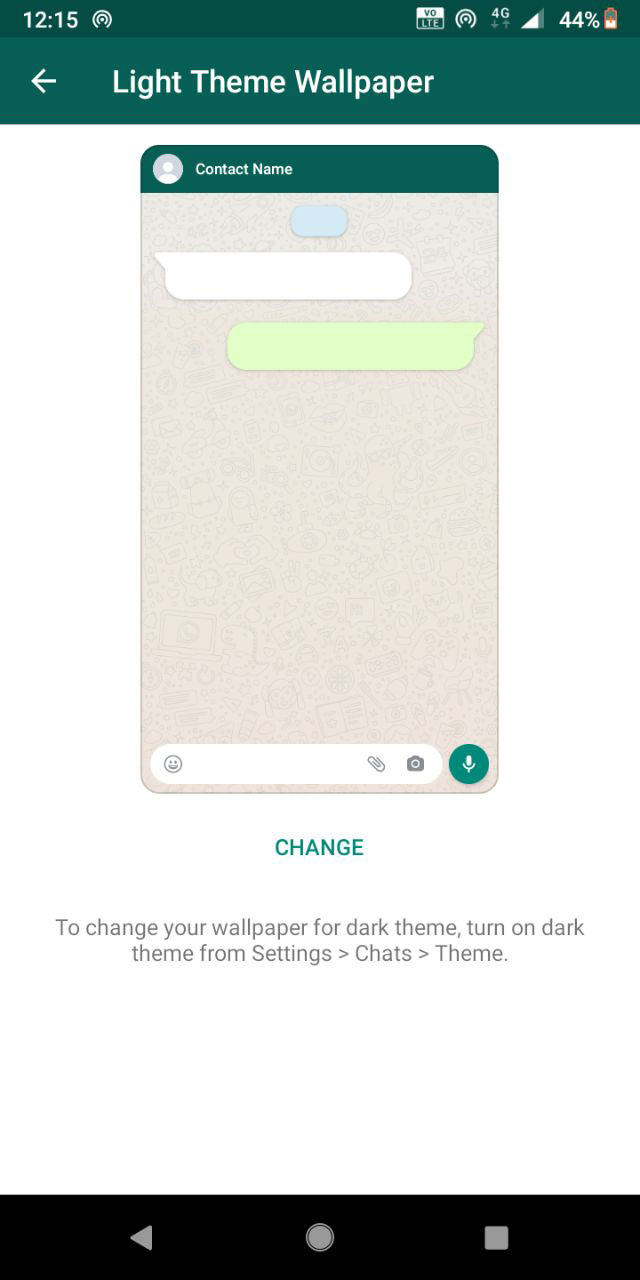 On each chat you can set favorite custom background Pictures, Here is steps to change chat background image on whatsapp.
First , Visit whatsapp settings option
Select chat option under it and then Wallpaper option
Here select any image or from gallery
9. Know how much data stored in each chat conversation
If we counts data storage of particular chat one by one then it will waste huge time, Easily you can find most data stored chat which counts messages and other media file also.
In this way you can easily find high storage whatsapp chat from the big list. This is another whatsapp hidden feature which most people don't know about it and they deletes all the conversation to free up memory.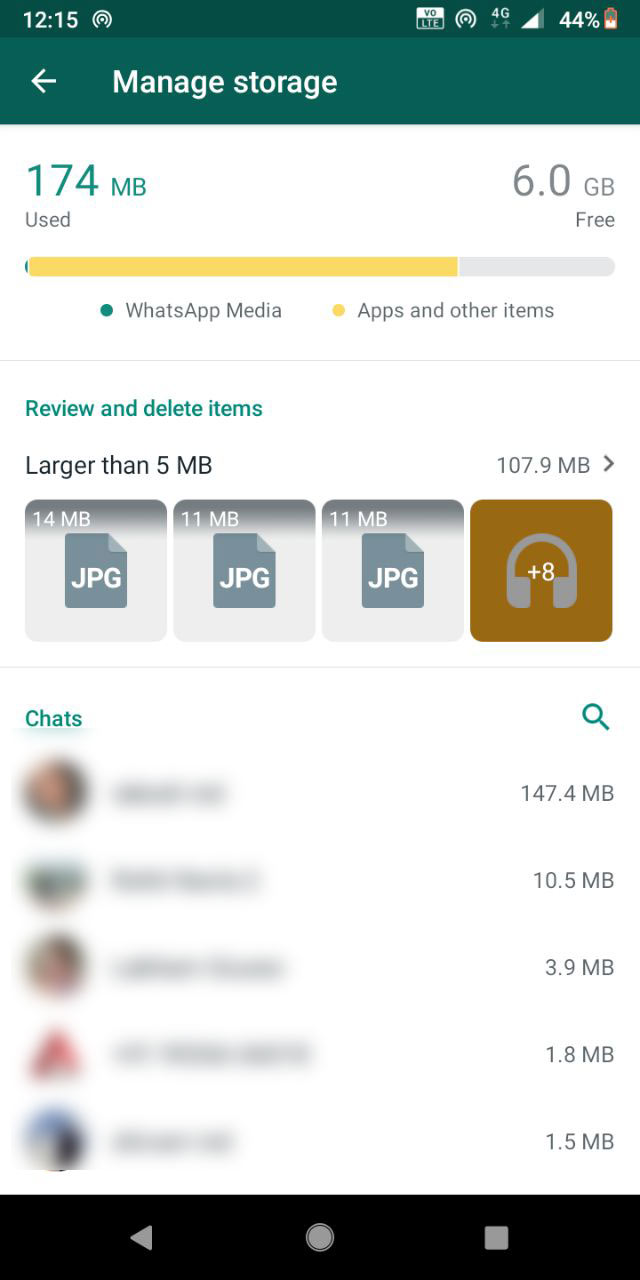 Visit Settings option and then Manage storage and data then Manage storage will give statistics of used storage. Every conversation used memory will see. This will easy to clean up whatsapp memory.
10. Beta tester
Become a whatsapp beta tester and enjoy the hidden features before released on original whatsapp. Visit this Whatsapp beta tester link from here and register for it on play store.
---
Final words
After Know and use whatsapp hidden features two or three times, You can easily know more about it and will be use in daily whatsapp use. Know here about Whatsapp Upcoming Features
If any more whatsapp hidden features will come then we update in this page so bookmark this page to be one of the first to use hidden features of whatsapp.
If you get any problem then comment here we"ll help you. Don't forget to share it with your friends so they can also enjoy this hidden features.
If you have any other feature which not posted here then share in comments section below.