If your any Important Message or Chat Deleted by you mistakly or knowingly then don't be upset because we have one best possible solution to recover whatsapp deleted messages easily. The Method Will also Work on Delete for Everyone option
Whatsapp Officially not Given any Option to Read Delete for Everyone Feature Deleted Messages, But Recently one Trick is Rumored Over Internet by which you can Easily Record your Messages so it will help you to Recover Deleted messages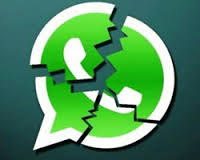 The all thing will be Done via Notification History App Which Records Your Notification Status Bar , Ussd messages, Dialog Messages & Much More. When you Deleted Any Messages via mistake then You can Open this App to View that Message
What is Delete for Everyone Feature ?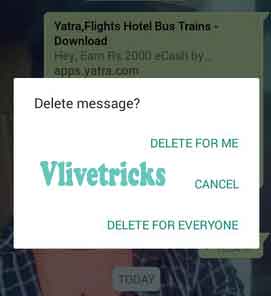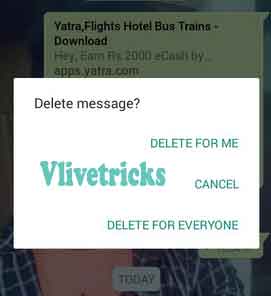 The Option Named Cleared Delete the Message for All , It Means it will be Delete from All Receivers & Senders Chat. This is New Feature Introduced by Whatsapp messenger in which User can Delete there Sent Messages in 7 Minutes Which will also be Deleted in Receivers Chat
Requirements
Android Nougat Version
You have to Install third Party App
Not able to Record Media (Images, Videos, Documents)
Recover Only First 100 Characters of Message
How to Recover Whatsapp Deleted Messages via Notification History app ?
First of all, Install this Notification History App [ Click here ]
Now Send any one Message to any chat or Group
Delete via Everyone Feature
Now Open App to See your Deleted Message
In this way You can Easily Recover your Removed Messages & read it
With whatsapp Message , You can Also Enjoy Lots of Features of Notification History Which Records Ussd Messages , Flash Messages etc
How to Read Whatsapp Deleted Without Any Third Party app
Yes you can do it Without Install any third Party apps Because Android Itself save Our Notification Messages in Log File. If you have Stock Android Running in your Device So you can easily Create Shortcut of Notifications Log File on Home Screen to read Deleted Messages in Single Click
How its Works ?
Whatsapp Itself not Released any Option Yet to Record or Recover Deleted Messages, May be they Will Release in Their Upcoming Version.
In this Trick When we Send any Message to any chat or Group then Notification app will Record that message in Their Data base. Also If we Receive messages then this Will Recorded after this if they or we will Delete then it will not effect in Notification app
This trick is Only for educational Purpose We are not responsible for any Harm
Tags :- Recover Whatsapp deleted Messages , Read , Hack , trick