Companies Doing Their Best to Give More and More security to their Users, But If you are unable to Find your Cell Phone then Try our Best Ways to Track Lost Android Mobile in Google Maps. Even You can Ring Your mobile after Going Near. This all Solutions is Free of Cost and No any Special Requirements Required, Only Google Account Needed. In this post we will discuss All about How to find Your Stolen mobile via android device manager and other android apps , Also You will See real time Location of your Phone.
Tracking Android Phone is Very Simple, Its Doesn't Matter its Lost or Not. You can Easily Find Out and Recover it. This All Options Google Itself Gives in all android Phone so using this Tricks you can Track any Android Phone Free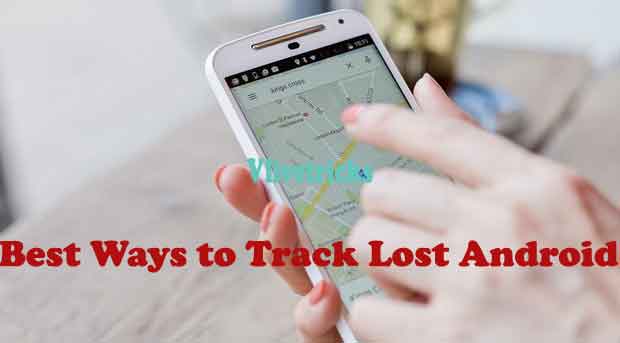 Sometimes our mobile is lost or stolen by others and the prices of smartphones is too high and so just follow this steps in your smartphone to Secure your mobile Find Easily when it lost and stolen. Android device manager tool will help to track Lost Android , Control Your smartphone without using them. So if you prevent your mobile before stolen or lost then prepare your mobile by the following steps and whenever mobile is lost you can easily find your mobile phone location by android device manager.
Note :- For this just you need only gmail id which you used in your lost mobile phone.
Possible Solutions to Track Lost android Mobile Phone Location
1. How to find or Track Android Using Google android Device Manager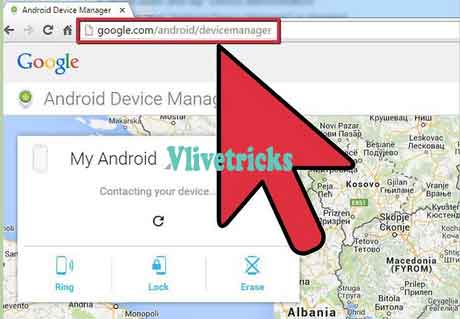 Google specially designed for their operating system android to delete their data remotely by this software and so on .Below is some features of device manager
Track the phone Location if you lost.
Remotely Control your mobile phone.
Delete all Data of your mobile without using them.
Ring your Device remotely etc.
Steps to Prepare or Prevent From Lost
Firstly Download Android Device Manager for android
Install this app in your mobile
Now do some settings in google Setting & navigate to Security then Remotely locate this device . Tick this option for enable remotely service.
Done ! Now you can track Lost Android mobile in Google maps anytime using android device manager
To see the location Now Shift to the Next method
Steps to Track Lost android device location in Google Maps
Go to Android Device Manager
Login via gmail id which is login in your lost mobile also(important)
It will open in pop up , click on accept it
Done ! you see your mobile phone location in google map as well distance from your city
You can also click on ring button after clicking on it your mobile rings automatically so you can hear your mobile ring and find it easily
You can also erase your all mobile data in seconds by click on erase data with out using your mobile this all process are remotely so guys find your lost mobile phone easily
2. Google Maps Location History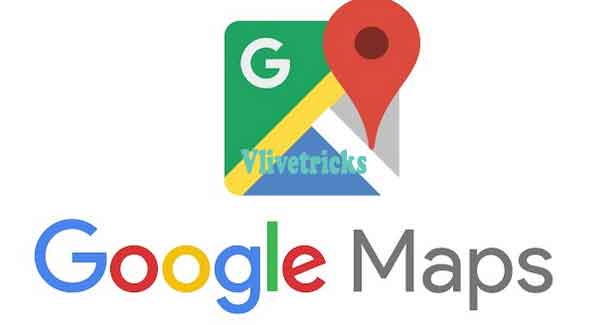 One New Method Which Works 100% to Track your Phone By which you can View Your Location History of Your Mobile Phone, Using this Feature you can Find at which date & Time Your Mobile Phone Was on Which Location. We also Made Detailed Article of How to View Google Maps Location History.
3. Third party Apps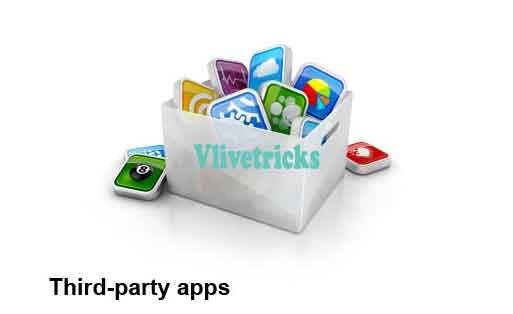 You can Also install Third party Apps Like Where my Droid, Lost Android Apps By which you can Prevent your Mobile from Lost. Install & Set up your Id on this Apps, If your Mobile Will Lost then You can Easily Track Lost android Device or Mobile Phone by Login on Official Site of that Apps
4. Antivirus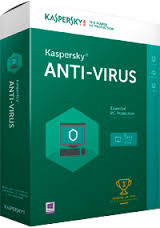 You can Also Check this Tracking Option on your Installed Antivirus Because many Offering this Option also Free of cost. Antivirus Prevents Our Mobile From Viruses , Malwares , Tojans etc Also it comes with Tracking Features which Protects your Data from Unauthorized access. Some of the Popular Antivirus – Nortan , Mcafee , kaspersky etc Offering this Feature with No extra Cost. This Antivirus is 100% Tracks Lost Mobile Phone Because when Stolen Person will Try to unlock your Mobile Phone then It will Capture Image Via front Camera and Send it to your Email id With Location so you can Easily Find and Recover your Phone.
5. Companies Inbuilt Apps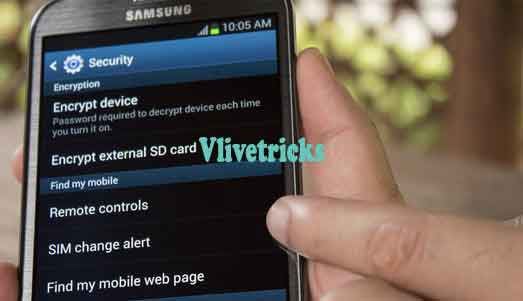 If you are using Sony , Samsung , Htc , Redmi Mobile Then You will get This Pre-installed apps but You have to Turn on this Option if Option is on Then You can Open this App/Site in this Company Smartphones to Track Lost Location of Your mobile Phone by entering Required Details.
Final words
At Last If No any Method is Working then Go to Nearest Police Station and Load FIR to Track Lost phone. Once Your Mobile Phone Will get then they will inform you. This is The Last Stage but If you Keep your Security Function on then you can Itself & Fast Recover it From Above Methods. Once you Get your Device is Data has been Erased then Recover deleted Files on Android.
If you liked this Post then Please Share it with your Buddies , Also if Finds your Phone from our Methods then Don't Be Selfish and Share your Opinions in Below Comments.