Hackers seem to have an uncanny way of getting to your data, even when you think you have used the best protection. A VPN or Virtual Private Network is one of the best ways to stay anonymous on the Internet and encrypt your communication. Even with promising their subscribers some privacy and anonymity, some VPN services still fall short of the user's expectations.
Some VPN services do not offer total anonymity, and while connected to the VPN, the provider can see your IP address, and some unscrupulous VPNs store these logs. A reliable VPN should provide a high level of privacy because of its strong encryption and should have a no-logs policy, and everything you do is strictly private.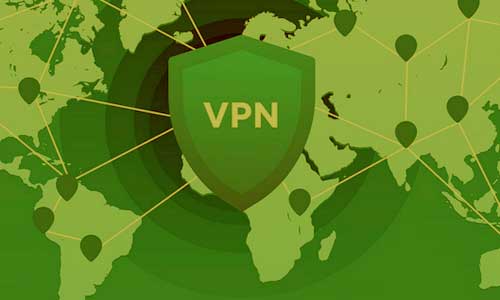 Here are some of the VPN providers, which consider your anonymity.
Best Vpn Providers for Complete Anonymous
ExpressVPN
ExpressVPN has lately become one of the most popular VPN service providers for delivering what it promises to. EVPN offers a 30-day money-back guarantee. Most importantly, the EVPN service comes with zero logging of your online activities. You can get for free new IP from New York via VPN and no one will ever know your real location.
The service offers a 256-bit encryption standard, which is so secure that even the U.S.A government uses it to protect its classified information.
Most users recommend EVPN for its speed and stability, and the excellent and timely response from the customer support team. The EVPN charges $12.95 per month, which goes down to $8.32 or $99.84 for an annual subscription.
Private Internet Access
Private Internet Access (PIA) is another top VPN provider that offers a fair price for several services. They have won awards for their excellent approach to anonymity and privacy. Multiple organizations use the provider for this very reason.
PIA does not store any logs related to DNS, metadata, session or traffic, and operate their DNS servers on their high-level network. PIA has excellent anonymity levels and offers you the option of either 128-bit or 256-bit encryption standard, or none. Due to the size of their network and infrastructure, PIA offers a stable and fast connection, and a kill switch that disconnects you from the Internet in case the VPN fails to log in. PIA charges $6.95 per month and $3.33 or $39.95 annually.
TorGuard
TorGuard is extremely serious about your privacy, and they do not keep time stamps or logs. TorGuard does not store user session data or traffic logs on its network. The provider uses a shared IP configuration on all its internal servers, making it impossible for a hacker to match a single IP address with a time stamp.
TorGuard recommends you use the OpenVPN protocol, which has excellent level encryption, offering you the use of 128 or 256-bit encryption standard depending on your security needs and network infrastructure. The service also has a DNS leak protection, WebRTC leakage protection; DNS leak protection, Google DNS servers, Stealth VPN services and IPv6 leak protection. The provider also gives you an option to choose between Google DNS servers or its Private TorGuard DNS servers. TorGuard charges $9.99 per month and $4.99 or $59.99 annually.
IVPN
IVPN is an ardent supporter of anonymity and privacy rights while you surf the Internet. The service keeps zero records of your browsing history are created or saved. IVPN uses the military-grade 256-bit encryption, using the OpenVPN protocol to provide you with security and a VPN firewall that blocks any possibility of IP leakage. The VPN wall activation ensures no network traffic leaks outside the VPN tunnel. IVPN charges $15 per month and $8.33 or $100 annually.
Mullvad
Mullvad is also expanding fast, and its reputation for reliability, anonymity, and privacy is growing. Mullvad does not maintain logs and uses multiple private servers to keep you safe. Mullvad supports several VPN protocols, such as OpenVPN. The provider also offers a VPN kill switch, automatic reconnection, strong encryption, filter detection and DNS leak protection. Their only drawback is their limited servers in Canada, the U.S, Netherlands, Sweden and Germany, which somewhat reduces its speeds. Mullvad charges $5.66 per month.
CryptoStorm
Most users choose CryptoStorm for its extra features and additional options for accessing the VPN service. You can pay via Bitcoin or Dogecoin, and the service actively supports the culture of open data. CryptoStorm's network is not your usual run-of-the-mill provider and offers its subscribers a token authentication system, and simultaneously keeping a distance from the network users.
You buy tokens from resellers, and then your VPN service is activated, leaving no trace of you buying the service from CryptoStorm. The provider also uses OpenVPN protocol with no logs and blocks your IP from showing in the temporary status logs. CryptoStorm charges $6.99 or an annual subscription for $4.58 or $54.99.
Conclusion
VPN service providers are growing, but before you choose, do not look at the price before considering the VPN features. Look at the VPN no-log policy and speeds and decide based on that.