I hope you Know About Dislike Button on Youtube Video page When you Doesn't Like that Video then you Can give one Dislike From your Google Account. Hence Today we Shares List of Videos Which Got Highest Number of Dislikes in Year 2021 & 2022 Which is Also Popular All Around the World But people Also Hated Too Much So in this article we Will also Discuss about this why People Hated that Youtube Videos.
Youtube is Free video Sharing Platform Where anybody can Show Knowledge , Talent to worldwide. In Exchange they Can Earn Lots of Money , Popularity World wide , Its Depend on Views. You Don't Need to make Separate Account for This , You Can use your Google Account. Youtube Gives lots of Functions Which Doesn't Give by any other video Platform. In that Two is Like & Dislike of video by which users can give Vote to Videos by Clicking on that Button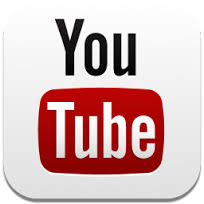 Every people Doesn't Like Same thing so Obviously Dislikes Will get on Every Videos But on Some Of the this is Huge so in this article we Shared Top Disliked Youtube Videos which is Popular Also. You Can watch that Videos also to Know why People Hated Him too much. In our Website Our Visitors Enjoyed Youtube Tricks to Promote Channel Free , How to Earn money by Youtube.
Likes and Dislikes Also Increase Youtube Videos Ranking, Those Videos Getting Large Number Of Dislikes as Compare to Likes Can Drop in Search Ranking.
What is Like & Dislike of Youtube Video ?
When you will watch Any Youtube Video & If you Like that Video then you Can give 1 Like to That Video. If Number of Likes Will be Increase then it will Popular on Internet. Similarly You will get Same Option of Dislike by which you can give 1 Dislike if you Doesn't Like Video.
More Likes Will Make Video More Popular & More Dislike will Make it More worst Because Many times People Doesn't See videos because of High Dislikes, Also Effect on Search Ranking.
Top Most Disliked Videos on Youtube 2022
At Internet Currently Short Funny Movies is Viral Too much Because Mostly People Liked this as Compare to Dislike so they are getting too Much Viral over Internet
1. Youtube Rewind 2018 & 2019
Youtube Rewind 2018 & 2019 Both Youtube Videos Got Highest Number of Dislikes, Currently they Crossed 18M Dislikes and Online 3M Likes. Youtube Own Created this Video with Top Subscribers of a Particular Country. You will see all Top Youtube Faces in Video. In this Video Rewinding Top Moments of That Stars.
2. Baby Song by Justin Bieber | 11 Millions+ Disliked
The Most Popular English Song "Baby" Which Sung by Justin Bieber. Justin is Firstly Started His Carrier by Uploading Videos on Internet, Later Justin Got huge Views on his Videos. Mostly Videos Uploaded of Justin on Justinbiebervevo Channel Which has Currently More than 30 Million+ Subscribers & Increasing Day by Day.
This Song Video is Sang by Justin on Year 2010 which Currently More than 2.3 Billion+ Views Which Liked by 15 Millions Peoples But this is Also Disliked by Peoples Equal to 11 Millions.
3. Trailer of Call of Duty -Infinite Warfare Reveal | 3.9 Millions+ Disliked

The Popular Pc Game Call of Duty Recently Launched Latest Infinite warfare reveal Game trailer On youtube Where they Got 3.9 Million+ Dislikes. Why People hated This Game Because They Changed Direction of the Game That's Why Their Fan Hit Mostly Dislike Button & Now its Counted at Number 2 in Most Disliked Videos on Youtube. CEO Eric Hirshberg said that gamers aren't happy with the direction Call of Duty is going in, as it takes a futuristic war scenario by sending soldiers into battles in space or using drones, which takes the player away from the gritty realism that the franchise was once loved for.
4. Friday Song by Rebecca Black | 3 Millions+ Disliked
Another most Popular Song Which Mostly Liked by Peoples because Weird Tune but the Lyrics Didn't Get Positive Response that's Why People Hated this Friday Song & Now its Crossed 3 Million+ Dislikes on Youtube Which is Very surprisingly. Even It Also comes in Top 50 World Worst Music
5. Gangam Style by Psy | 1.5 Millions Dislikes
Gangam Style is Music Video by Korean Star PSY Which Too Much Viral on the Year 2012 , The Video Comes in Most Watched Videos on Youtube & Most Like Videos on youtube but Lots of the Users Also Disliked this Videos Because It is not Sung in English , Silly Dance etc. Another Reason for hated this Video is Because it Watched Too Much so Some of the Users Disliked this That' why it Came in the List of Top Most Disliked Videos List by Cross 1.5 Million+ Dislikes
6. Wrecking Ball by Miley Cyrus | 1.5 Millions Times Disliked
Miley Cyrus Made his Image & Touch the List of Top Music Videos by Wrecking Ball , But it is also surprisingly this video is also Come in Most Disliked List
How to Give Dislike to any Youtube Video
If you watch any Video on youtube & Doesn't Like then you Can also Give one Dislike to that video. At a time you Can give Only Like or either Dislike if you will Like again after Dislike then your Dislike Will Be Removed & add one Like to that video. Follow below Step to Dislike Youtube Video
First of All , Watch Youtube Video
Login via Google Account
Now you Can Use Dislike Feature
After Video Below Title & Total Views , You will see Second Down Thumb Option Which is Dislike
Click on it , It will be Dark
Done ! You Successfully Given Your Dislike to That Video
Final Words
So this is the Popular & Top Disliked Videos on Youtube , I hope you Watched & If not then Watch it Above & Tell me what you think about this Videos. If you have any other Video Which Has Too Much Dislikes then Comment Below So we Will Add in our Next Update