It may only be September, but it's never too soon to start thinking about gifts for the holiday season. And particularly this year, with stores struggling and deliveries delayed, there's something to be said for getting an early jump on the process.
That's what we're looking to help you do here, with specific consideration for the tech enthusiasts in your life. Fortunately, this tends to be an easy crowd to shop for! For people who truly love tech (not just consumer devices), there's always some sort of service or product you can gift that will generate legitimate interest. We came up with a few that might just get your wheels turning….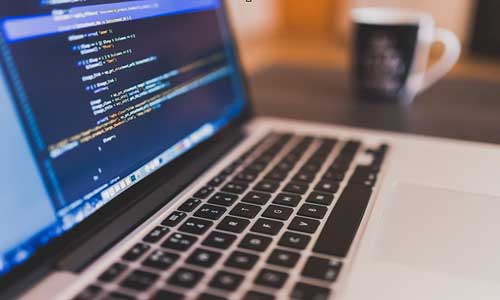 Gifts for the Tech Enthusiast
1. 3D Printer
It's still kind of amazing to think about, but there are 3D printers available to consumers — some of them at fairly reasonable prices! This is really one of the more amazing technologies to emerge in recent years, and it's just the sort of thing a self-styled tech geek might love to play around with.
Granted, just about anyone would enjoy the process of watching a small machine print an object into existence. But where a tech enthusiast might particularly appreciate a 3D printer is when it comes to the design process. Designs for 3D-printed materials can be downloaded from the internet in many cases. But those who really get into this technology will take the time to learn how to navigate design software and make their own creations from scratch. It's a great project for any tech-savvy yet creative type.
2. Coding Course
Coding is a popular skill for tech lovers to learn, as well as a practical one. We included it among some of the best ways for students to earn money, and beyond this, plenty of people end up making entire careers out of coding skill. So, if you know someone who's interested in the nuts and bolts of the internet — but may not have specifically learned this skill — a coding course can be a thoughtful, helpful gift. There are actually plenty of free resources available that will teach coding basics as well. But a full course will do more to develop skill, and for all you know you may be helping to launch someone's career!
3. Ethical Hacking Course
Ethical hacking is actually another skill we mentioned that students can learn in order to earn a bit of money while studying. If you're unfamiliar with the term, this is basically the practice of hacking as a means of tightening security. An ethical hacker attempts to penetrate a system in order to help expose security flaws that can then be tightened up. It's not quite as easy to learn as coding (because as you can imagine an ethical hacking course would also simply teach hacking). But there are ethical hacking courses you can purchase online, and some of them even lead to official certifications.
4. PCB Design Software
PCB design falls almost in between the ideas of 3D printing and coding, in a way. On the one hand, it involves the actual engineering of material; on the other, the process of designing electrical connections for a circuit board is a fundamental, behind-the-scenes tech skill, somewhat like coding.
In this case, we should note that there are actually options that won't cost you anything. If you're gifting to a beginner, there are free KiCad PCB design software downloads available to everybody that can be perfectly adequate for beginner engineers. If you happen to know a tech enthusiast who's already interested in electrical engineering or PCB design though, there are more intensive versions of similar software that you can gift them as well.
5. Retro Gaming Material
This last idea is a little bit less serious, but as a just-for-fun gift you might not be able to do much better. It's fair to say there's a lot of overlap between tech lovers and gaming enthusiasts…. And those gamers who have a particular appreciation of technology are often somewhat partial to older machines. It's a given that modern consoles are better, but there's a beautiful simplicity to some of the older ones that only true tech fans can fully appreciate.
With this in mind, we'd note that some of the best retro gaming consoles are still out there, if you know where to look (and you don't mind paying a premium). Gifting that game lover in your life a PlayStation Classic, an old Atari, or a classic arcade system might just make their year!