We live in the era of mobile technologies when every person has a smartphone and is significantly addicted to it. The app stores offer several millions of applications, and still, new applications appear every day. In an ever-competitive world, to ensure business prosperity, it is crucial not just to draw users' attention to your app but to make a wonderful first impression on users and turn them into core fans. Unfortunately, far not every app is able to achieve it. Statistics have shown that most applications are deleted in a few days after installation. Therefore many business owners wonder how to keep users engaged with their mobile applications.
Recommend Article: 77% of users never use an app again 72 hours after installing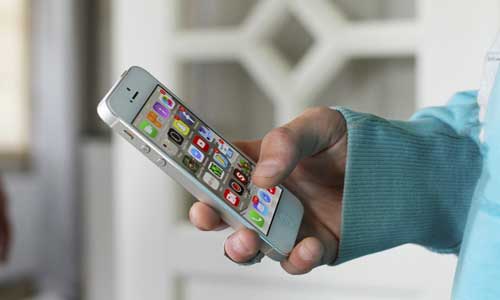 How to stand out from the competition?
Currently, to keep the lights on, business owners cannot afford themselves to create an ordinary average product. Users require exceptional interactions that meet all their needs and are pretty aware of all that variety of options that app stores provide.
The main task in this situation is to stand out from analogs. It can be gained not just by offering unique functions – several apps with the same functions can appear in a day – but by providing excellent user experience and user interface, that make your application indeed a user-friendly one.
Oleh Sadykow (Co-Founder at DeviQA – leading software testing company) says, that:
In other words, offering an outstanding user experience, you differentiate your app from all others, giving your business an advantage in the industry. Here it is high time to ask a question how we can provide a good user experience. Well, usability testing can significantly help us with this. The thing is that this type of testing is often neglected or omitted due to lack of budget, resources, or time.
What is usability testing and why do you need it?
Usability testing is a method of testing that checks whether it is easy to use an app. It is conducted with real users' participation and gives an opportunity to define their behavior, needs, and expectations. This process is rather time-consuming but rewarding. As soon as you start to use this technique, you understand its value. So let's consider advantages of usability testing more precisely:
Usability testing with the target audience or prospective users provides you with a trustworthy and correct opinion on your application. This feedback is a source of valuable information that can change the development process and settle possible controversial issues within the development team.
This testing is rather easy to commit as it can be done in the office or remotely.
Usability testing helps detect difficulties within the app, which may not have been detected in other cases and could have been left out by the QA and development team.
Usability testing provides important insights into the users' behavior that enables designers and developers to create more efficient and user-friendly products.
This testing gives an opportunity to ensure that an app meets all end-users' expectations and that they can intuitively use it.
Usability testing can help you to avoid additional expenses and save time. The earlier you implement usability testing the earlier problems will be identified, and the cheaper redesign will be. That is why it is a good idea for you to conduct
usability testing on the prototype or design mockup. Of course, it may take some effort, but you can save a ton of time and money in the future. Detected in the development, or post-launch stage, usability problems may be extremely expensive and take a lot of time on redesign or recording.  Besides, such an attitude helps to release your development team from stresses and provide emotional stability.
The usability test helps improve your reputation. Conducting this test from the very beginning of the app development, you provide its sky-high quality before launching. In such a way, you can at once impress your users. The first impression is crucial. Most users never come back to the apps with which they were dissatisfied at some time.
Carrying out an application usability testing, you can take the edge over your competitors. Usability test helps create a first-rate engaging application that is second to none.
Conclusion

In summary, we would like to say that by implementing usability testing for mobile applications you can ensure that they correspond to changing expectations of today's digital consumers, and that conduction of usability testing can characterize you as a forward-looking, thoughtful, attentive, detail-oriented, client-focused, and reliable business partner with whom it is a pleasure to deal.