Are you Amazon Seller ? Searching Best Tricks and Tips to Find best Products For Sell on Amazon to Increase more Sales and Revenue with Low Investment then You are on Right place. There are various tips that you can follow to find out what products to sell on Amazon. First, let us look at the qualities of a good product on Amazon.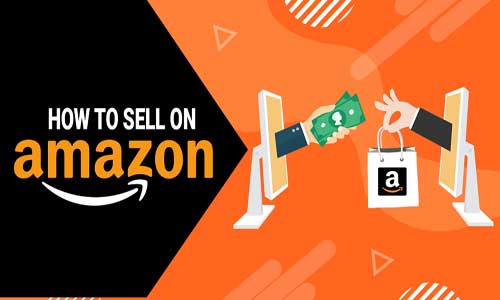 How to Find Best Products for Sell on Amazon ?
Amazon is a worldwide marketplace that exposes & Sell your product to millions of people who visit the site daily. Understanding the products that you want to sell and promote is one of the biggest hurdles as you set up an Amazon selling business. This is despite the selling model that you will adopt, whether it is retail arbitrage, selling wholesale products, online arbitrage, or selling private label products. You want to look for products that have the perfect balance between high demand and low competition from other sellers. Identifying such a product can mean more growth and revenue for your Amazon business.
A great product to sell on Amazon needs to be timeless. Avoid seasonal products such the holiday-themed items and Christmas novelties.
Easy to pack and light products: Bulky products that are heavy can affect your profit margins as it will cost more to ship them to the customer.
Look for niche products that you cannot find anywhere in any store. They tend to have a high demand.
Unique items are hard to sell or price.
Avoid electronic items or mechanical or even toys as they are delicate and often require warranties. These products have a higher return rate than any other product.
You should avoid delicate or fragile items that can break easily. They also often need extra packaging when being shipped.
If a product falls within a legal grey area such as trademarked or branded, you need to avoid such goods. You can get into trouble on Amazon for selling fake or counterfeited goods, or worse, have issues with authorities.
Products that are readily and widely available in retail shops need to be avoided.
You also need to avoid products that are being sold in bulk by other sellers as well as other online sites such as eBay. You will be unable to compete with pricing for such a commodity.
Now that you are aware of what you need to choose or avoid, we can look at how to find best products to sell on Amazon in detail. First, you need to understand that price is a top consideration for customers who visit the Amazon website.
Tips to find best products to sell on Amazon ?
Using a keyword research tool on Amazon: This data-driven method will help you narrow down to the best products for you to sell. Using tools such as Jungle Scout, Helium 10, Viral launch, and others will populate the search volume for the item that you choose. This will help you decide when the product has a high demand or not.
Low competition keywords that trigger product ads on Google: for this, you can use Ahrefs Keyword Explorer to search the product ideas that you have settled for. Ensure that you filter your results to include online shopping or low keyword difficulty.
Monitor what is selling on eBay.
You can look at the reviews from customers on Amazon to identify gaps in the market.
Look for white label products being sold on Alibaba. This is particularly the case if you want to invest in private label products.
Using the best selling categories on Amazon can also point you in the right direction of a product that can bring you revenue.
Amazon selling tools can help you identify niche products by searching the keywords.
Taking a keen interest in topics that are trending on google. Researching these topics has a better chance of pointing out popular products that you can add to your inventory.
With this information, you can now find the best products that you can sell on Amazon. You can analyze data such as SEO difficulty, market trend, search volume on Google, and Amazon, as well as competition to settle for a product that you want to sell ultimately. Top selling products on Amazon are books, toys and games, clothing, shoes, and jewelry as well as electronics.
Selling books on Amazon is beginner-friendly. The biggest hurdle is the source of the books. Still, you can do this by purchasing online from other sites such as eBay, selling your book collection and collectibles, going to an estate sale, buying clearance stock from libraries, and many other sources.
The products that you choose to sell on Amazon should be unique and budget-friendly. The competition should also not be stiff. If a market is oversaturated with a product, it will be hard for you to stand out. Being able to offer something of value is vital for the success of your business. Conducting comprehensive market research is very essential in getting the right data. Regardless of the product you have in mind, it is important to ensure that you conduct thorough research.