Facebook Tricks – Latest hidden secret features and tips of facebook. Know best tricks of facebook which you never seen and explore facebook with more fun.
Boring From Regular Facebook Functions Then Don't Worry Today we Came Up With New & Best Facebook hidden tricks Which Will Work on Both Pc & Mobile Phone. Some will Work Via FB Console Codes , Cheats, Different Country Ip Address , Vpn & some is Shortcut Methods. You Will Get Almost All the Type of Tips in this Single Post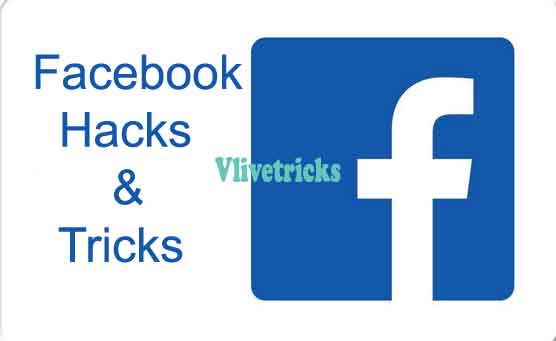 Facebook is World's No. 1 Social networking Site Created by Mark Zuckerberg in 2004 With his Friends at the Time of College. It is Place where you Will get Almost your All friends , Family Members etc. People Firstly Start Internet Firstly They Makes Their Own Facebook profile. Some is Use for Personal Use , Business Use , Fun & entertainment. You Know you Can Also Earn Money online Via Facebook
What is Facebook Tricks and tips ?
This is A tricks , So any thing Which will do Facebook Doesn't Offers or Hidden. Like You Can't Make Single Name account , Ghost id (Invisible), Convert Id into Page, Unblock Facebook account & Many More but From our Simple tricks You Can Do Easily.
Suppose If you Will add friends in any Group then you have to Manually Select One by One. It will Takes Lots of Time When Friends List is Big but at That Time. You Can use Console Code Which Automatically Added all the Members in Group within Seconds at Once.
Best Facebook Tricks 2023
After Following this Tricks you Can Do Something Special From your Friends. Your Friends Will Shocked Because Some of the Facebook Option is not Available Officially so Let's Come & do Some Fun With your friends.
Create Unlimited Facebook Accounts Using mobile or Desktop (2023 Trick)
Are you Facebook Marketer then basically you Need Lots of accounts so We Have one Facebook trick by Which  Make Unlimited Fb Accounts by single Pc or Mobile.
Now Copy the Email and Visit Facebook.com
On home page , Fill all the Details and Enter this Email
Instantly You will Ask Code, Enter it from Temp Mail Tab
That's It, Your New Facebook Account is Created using email Verification
Change ip address using VPN, Clear Caches and Cookies , Change Temp Mail and Again Follow Step – 1 to 5 and Create unlimited.
Set Profile Name as Single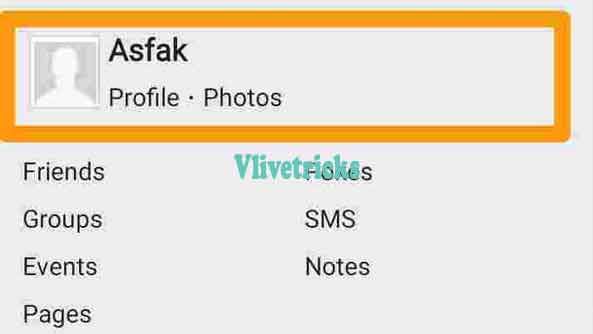 When you Create Facebook Profile or Change your Name , Last name is Mandatory Field in Our Country but we have Japan ip Address Trick. From which Set Profile Name as Single. Follow this FB Trick on Both mobile & pc. This will Work on Both New Registration & your old account.
How to Create Single Name Account on FB via Android Mobile & Pc
Download Hola Vpn in Mobile or Install Hola Firefox Add on in pc
Logout Your Facebook Account
Open Hola Vpn & Select Indonesia Server
Again Login in your Facebook Account on which You wants to Create Single Name Profile
Go to Facebook Settings >> Language & Change it to Tamil From English
Open General Settings >> Remove Your Second Name / Surname
Save it & Enter your Account Password to Complete Request.
It will Successfully Saved , Now Open your Facebook Profile Url
You will see Single Name without Surname, Again Change your Profile Settings to English
Now you Can Disconnect vpn & enjoy Facebook Profile With Single Name
Facebook chat history
View all the history of facebook account like chat history, Comments history, likes and any thing done in past. All the facebook history data will be download in pdf format. Here is the steps :
Login to facebook account and click on profile icon.
Select "Settings & privacy" >> "Settings". View access profile information or visit this url after login https://www.facebook.com/your_information
Scroll below and Click on "Download your information" >> "Request a download" >> Select profile.
Here select complete copy or selected information like chat only.
Pdf file will be download. Open it and view chat history of facebook account.
Logout facebook account Remotely
Remotely facebook account logout trick or logout all facebook sessions. Forgot to logout facebook account from any device and worry about misuse then logout remotely.
Login to FB account and Visit settings section and then activity log. Here navigate to active sessions and logout facebook account remotely from anywhere.
Know who viewed my facebook profile
Ultimate trick to find who viewed facebook profile. The trick works only on pc browser. First copy the buddy id of facebook profile of friends or anyone who visited your facebook profile.
Then open facebook homepage after login and view source code of this page. Now press CTRL + F and enter buddy id. If that profile viewed your facebook profile then search will match otherwise buddy id will not found.
Change facebook fonts
Change facebook fonts in status , stories , posts , walls , chats etc. You can write in fancy texts after following this facebook trick. Visit online fancy text generator on google search. Lots of websites will come on search. Select anyone and enter text on it. It will generate fancy text of your text. Copy this text and paste on facebook. In this way facebook fonts will change of your text.
Download Facebook locked private profile picture
Facebook doesn't allow to view and download facebook profile picture of locked profiles. There is only one way which is sending friend requests and after accepting by him/her. You can view and download profile picture of locked facebook accounts.
Another is trick which is third party app name crop and share. Install the application on android phone and open facebook app on phone. Now enable floating bubble option and visit the profile picture page. Here take screenshot and download the profile pic.
View all photos liked by your friend
There is facebook search operator trick to view all photos which liked by your friends. Enter this search operator on facebook search box. "Photos Liked by friends name" Replace friends name and search it. All the photos will listed which like by your friend.
Add Your All Facebook Friends in Groups in Single Click
I hope you Know about this facebook trick, You Can Add you Friends to your Groups Without their Permission but its Very Difficult to Add One by one When your Friends List is Big Because One Members add will Take 5 to 6 Seconds. If you are Using Facebook ID for Marketing Then this Methods Will Make your Work More Easy Because Within Minutes Your all Friends Will be Added in Groups
Some Users has been Faced account Block Issue so Stop the Trick after adding 800 – 900 Friends
Latest Facebook Add friends in Group Code 2019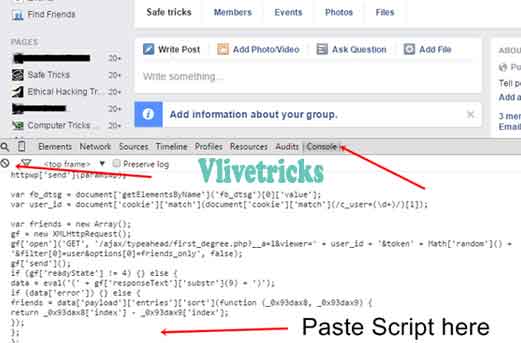 Login in Facebook >> Navigate to Group Home Page
Visit Pastebin & Copy Code [ Click Here ]
Press F12 >> Select Console or Right Click >> Inspect Element >> Console
Paste Above Copied Code
Hit Enter & Wait
You Will see Magic of the Code
Facebook Ghost Id Trick – Make Your FB ID Invisible (No Name)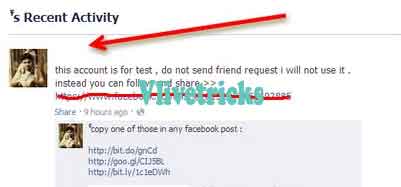 This is Also Best Facebook Tricks in which You can remove Your Both first And last Name Via Our Facebook Invisible Name Trick & Make Your Facebook id as Ghost id. This Method is Similar Like Above Shared Facebook Single Name Trick but in this You have to Enter Code in Both Name Field to Set as Blank
How to Make no Name Account via Android Mobile
Download Hola Vpn
Install and Open it >> Select Indonesia Server
Now Open any Browser & Login in your Facebook Account
Set your account Language as Spanish
Now Navigate to FB General Settings & Enter Below Code in both First & Last Name
Code – "( ՙՙ ) enter without ()"  (Copy it Without Quote)

Now Click on Save & Enter your account password to Complete this Request
Done ! Your both First & Last Name will be Seen Blank
Now You can Change Your FB account language to English
How to Create no Name FB Account via Windows / Mac Pc
This Below Process you can use in both Windows and Mac Pc Because it is Browser based Trick So it will work on Any Browser
Open Firefox >> Menu >> Options >> Network Settings
Now visit Hidemyass.com or Proxynova.com & Find Working Indonesian Proxy , Port
Save in Network Settings
Open Facebook >> Login
Now Follow Above Step 4 to 9
Done ! Your Successfully Made your Facebook ID as Ghost (Invisible)
How to Convert FB Friends into Page Likes
You know You Can Convert Your All FB Friends into Page Likes Without Delete your FB Id in this way you can Create Page with Direct 5000 Likes if you have 5000 Friends. In this way You Can Get Unlimited Likes on Your Facebook Page by Merging Them. Here we sharing Very Simple & Official Convert FB ID to Page Trick by you can Create Page With Your All Friends Likes at Once
First of All , Visit Facebook.com in Your Windows PC (Firefox)
Login in your account
Now visit Convert Facebook Account to Page Link
Click on "Get Started" & enter Your page Details (Name , category)
Click on Next & Select your All friends
Done ! Finish It , You will get Your All friends Likes on Your Page
In this Way You Can Make 4500 – 5000 Likes on Starting , Later You can also Change Facebook Page Url & Name. In Some Cases Using this trick your account May Be Blocked Because It a Spam According to Facebook New Terms & Conditions
How to Unlock Facebook Account on Both Temporary & Permanent Blocks
Now A Days , Facebook is More Secure When They Capture any Suspicious activity on your Account then They Block Your account Immediately. FB Blocks Account in Two Types – One is Temporary Block & Second is Permanent Block. If you are Getting Facebook Photo or any Other Verification when You are Login it means your Account is Blocked. In this Cases then you Don't Need to Worry About this Just Follow below Steps Carefully & it will be Unblocked within 2 Days
How to Unblock FB Temporary Account Block
To Follow this Facebook Tricks You have to Open Your Facebook account via Japan Ip address & Your Blocking will be Bypass
First of All Hola VPN in Case of android & Hola Chrome Extension in Case of pc
Connect it via JAPAN Ip Address
Open m.facebook.com in your Browser (Important)
Before Login & Set your Language as JAPAN
Enter Your Id & Password
That's it , Your id will be Opened (Sometimes It required Mobile Number or Date of Birth Verification)
Unblock FB Permanent Account Block via Gov ID Proof
After Doing All the Tricks If you are unsuccessful to Unblock Your Facebook Account Then You have to Send Your Government Certified Id Proof to Facebook. You Can Send Your aadhaar Card , License , Voter id or any other id Proof. They will review your account within 2 Days & Unblock it. If After 7 Days Your account not Unblock then again Send. You can Also Mention Your Problem in Email if your Name Doesn't Match to Your Facebook Id Name
Admin Words
This is Some Common Best Facebook Tricks of 2023 which 100% Working. Getting any type of Problem then Comment here we will Try to Solve your Issue. In our Next Update we will add more Facebook tricks so Keep Update this Page for More Tricks.