In internet technology all websites need emails for registration after register on it we get many unwanted emails from different different sites or domains. By this we are very upset to unsubscribe one by one daily newly newly unwanted emails come to our gmail so we come with very little trick to unsubscribe all unwanted emails at once in Single Click. After this you will not Receive any single emails from unsubscribe domains or sites. The Service is Absolutely Free of Cost. Here is the Gmail Unlimited Accounts Trick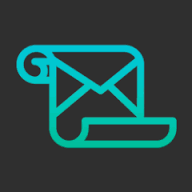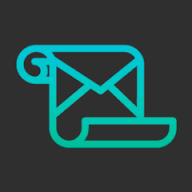 Are you getting a number of unwanted Spam emails in your Gmail account. Are you getting headache from that. I am sure you are facing these type of problems because I was also facing these type of problems. Some times you subscribe many news letters to get all latest news in your mail like railway enquiries , job vacancy, social mails etc. But many of them start sending unwanted newsletter and they also share your email to other sites also . So, you start getting many more newsletter subscription daily and your mail box fill from announcy newsletter. But Don't worry here is the solution of this to unsubscribe all unwanted newsletter at one click.
Gmail is Already a Smart Software If Any Unwanted Emails Spamming Over Internet then they Puts in Spam Folder Which Automatically Deletes , Even User Can Still Read that Emails but Some of the Minded Peoples Bypass this Algorithm and Sends Too Much Unwanted Emails To the Peoples Like
Bypass Phone Verification in Gmail
So Here is the Best ways To Unsubscribe Spamming Emails on Gmail
What is Spam Emails ?
Note :- Don't Unsubscribe like paypal , bank emails and other useful email news letter otherwise You will not get Important Notifications so check the Domain Before Unsubscribe
Spam Emails Which is Not Relevant and we Didn't Subscribed That Topic and Coming Over and over Emails Without our Interest, Then why they Send Us. Suppose they Send to the 100 Peoples From 90 of them no Relevant But Remaining Will Read this Email and They Will Converted into Sales so that is Strategy.
So Email Services Gives the option to Remove your Email Id from Subscription List so you Never Receive Emails from this Spamming Sites and Here are the Methods
How to unsubscribe all unwanted emails in one click
There is Lots of Methods to Save your Gmail Inbox From Spam Emails Like Using Free Third Party Tools or Gmail Itself Gives the Option to Unsubscribe From Any Email Domain.
1. Unroll.me
This are all done by website name is unroll.me this websites get permission to access your mail account don't worry its safe. Then you see your all subscribed newsletter then you can unsubscribe by clicking single click.
Firstly Visit Unroll.me
Click on " get started"
Now put your email and give permission to access your email account.
Now it will scan your mail account for subscribed newsletter.

If you don't want to ​ stop receiving email from any site then put them to RollUp to unsubscribe .

Now unsubscribe all In one click also .

It will take just little time.
Done !
2. unsubscriber.com
Another Site Which Supports Gmail , Yahoo, Outlook, Aol & Other Email Providers. It also Similar & Free Service Like Unroll. It also Support Drag & Drop Feature
3. Unsubscribe Spam Emails on Gmail without Third Party Service
I Recommend this Method because in Some Cases Sites Like above Sells the Data So you can Unsubscribe From Some Emails in Bulk but you Don't Know you are Subscribing Some More Spam Emails which is Not Relevant to you
One of the biggest Drawback of this Method is you have to Unsubscribe one by one but in Above Methods you can Block Spam Emails in Bulk
Open the Spam Email
Scroll to the Last
You will see Unsubscribe Clickable Option Link
Click on It, Will Redirect you for Unsubscription Email Page. Confirm It
That's it
4. Report as Spam
Gmail Gives Spam folder In which they automatically added Email which Sending Too Much Emails You Can also Added Domain Manually If Gmail is Not Adding in Spaming for any Reason
Open Mail
Click on Report Spam
Done ! Now all the Emails will be added in Spam Folder
Spam Folder Emails Will be automatically Flushed After 30 Days , You will also Get Move To Inbox Option if any Important Mail is Gone to this Folder
Its not delete your email from your mail box so don't worry of any email and enjoy this free services.