Create multiple gmail accounts tricks
For Security Purpose and Limit on Spamming, Google Added Verification Step when we Create Gmail Account so we Can Create 2 or 3 Emails From One Number. There is some methods which still working for Create multiple gmail accounts without phone number verification.
The Problem Arises When you Need More Email Id's But you have only Limited Number of Sim Cards. So Here we You will get the Best Possible Gmail tricks by Which complete Mobile Number Verification Step.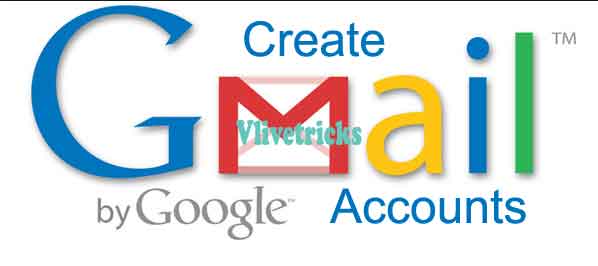 Sometimes We Need One or More Account for personal/business use on Any Site but we Gets Error "This Email is Already Register". At that time we Need to Change Our Mail id for Email Verification.
For this We have to Create New one but Due to Restriction of Mobile Number Verification , We Can't Do that. So Today Here you Will Get 100% Working Methods to Create Many Gmail Id with easy Verification.
Create multiple gmail accounts 2023
Without phone number verification unlimited create multiple gmail accounts in 2023. There is no limit for creating gmail accounts & no otp verification require.
What is Gmail Account ?
It is a simple interface Panel where we Can Login Using Our Unique Username and Password to Manage (Send, Receive, Drafts) our Emails. Gmail is World's Number One Email Service Developed by Google.
Currently they Increased Upto 15gb Free Storage without any Ads. You can Access your Gmail Account by Apps , Sites or Link via any third Party Programs. Normally to Create Gmail Accounts We Have to Complete Mobile Verification Because its Control Spamming.
How to Create Gmail Accounts Unlimited (100% Working Tricks)
Need More id's for Sites Email Verification, Here create unlimited gmail accounts. In Method – 1 & 3 You Need One Mobile Number and Other Methods You will not have to Required it.
1. Create Gmail Account Using Dot Trick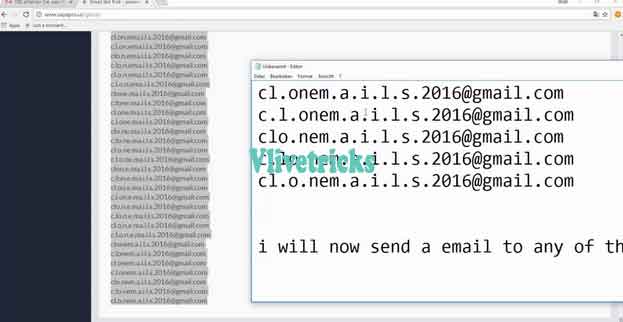 This is Very Famous Gmail trick in Which you Have to Add dot to Your Email Id to Make it New One. On Internet 90% of Sites Can't able to Fetch this Trick and you can Create Unlimited Accounts On that from your one Gmail Account. Here are the Steps in order to Create Unlimited Gmail Id's by Adding Dots. Here we also create Gmail Generator tool which inserts dots automatically in gmail id.
Open your Old Gmail Account
Suppose Your Main Email is [email protected] then Enter [email protected]
Mail of the Newly Created Gmail Account will see on your Main Email Account
In this Way you can Change Dot Every Time and Make Gmail Accounts unlimited without any Registration and Verification.
At Internet you will get Lots online Generator also to Make this Work Easily.
2. Create three Gmail accounts by one phone Number
If you have only one Phone Number but Need More Gmail then you can Create using One Phone Number Also by Removing it Every Time.
First of All , Create new account Using your Phone Number / Login
Now Click on Profile Icon (Upper Right Side) >> My account
Here you will get Option to Remove it.
Once you Removed then Again you can Use that Number to Create Gmail accounts
Repeat the Steps Every time to Create Many.
3. No Mobile Verification requires on Android
We all know that Android is Developed by Google , To Use Complete Features We Have to Login using Gmail Account. It also Provide Option to Create Gmail Account where no Mobile Verification required.
It depends on which country you are living, On some country its compulsory to enter mobile number.
Open Settings >> Accounts >> Add Account >> Google in Android Device or Bluestacks
Fill the Details and Don't Forget to Enter Recovery Email (This is the Tricky Step)
That's it , You Created gmail without mobile Verification.
4. Date of Birth Trick
Google Doesn't Ask Phone Number for Kid's or Who is Below 15 age, So at the Time of Creating Gmail enter the Date of year is 2008 to complete Verification. Later you can Easily Change it. If Phone Number asked then leave it Empty.
5. Emailnator
Emailnator provides free temporary disposable gmail address. The site doesn't require sign up or anything. Just visit the url and copy the random gmail address. Emailnator is best for temporary gmail account require like codes verification.
Conclusion
So Guys above is the Methods to Create Multiple Gmail Accounts Unlimited and No need of Any Mobile Number Verification. You can Create as Much as Email Id's from Above Tricks.
I hope you got what you are Looking now its time to Share with your Relative , Friends Etc. If Still Getting any Type of Problem then Leave it in Below Comment Box, Soon We will try to Resolve it.