Facebook is very popular social Networking site, we spent our lots of time at Facebook But you knows many peoples Earn Money Online Via Facebook pages and from ID. So readers today here we post how to Make money on Facebook without invest single Penny. You can Apply this Method on your Products Sales, Website, Traffic Etc.
First Question Arises How to Earn Money From Facebook even Your Page Likes or Group Members is Low, In this Tutorials We"ll Cover this All Things. You don't need any special knowledge for doing this tasks. Everyone knows how to make post in Facebook page or timeline ? so you can Make Money by this posts updates. Many companies gives lots of money to Facebook for Promoting their products & sites. You can even promote your sites or anything free by our guides on facebook.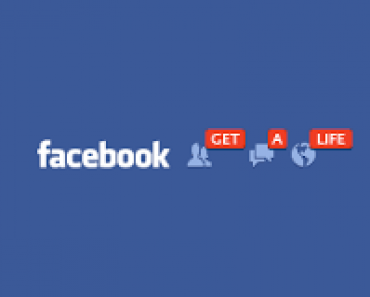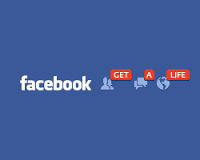 How Facebook Makes Money ?
According to Alexa rank Facebook is come in second rank after google. Advertisements charges is also very expensive of Facebook and Google. So you can promote and make lots of money using Facebook Fee. So guys just read our ideas and follow them to success. It's not so simple but not so hard also.
Example to Get Paid on Facebook ?
First of all , We take a example of any product which you wants to sell so indirectly you will use Facebook for Making Money. It will Increase your Products Sales you will Earn From It.
Firstly make good post with genuine Content and Image.
When people see your post and if they need or like your products.
Then They click on your link and products and any offers.
They redirect to your website.
Now you get only genuine traffic ,which really wants to buy your products only.
So sales is increased and then you can earn more and more.
For this you make good post with image and with very good content which describe about your product.
Steps to Earn Money From Facebook Page
1. Create a page
For making any post you need Facebook page , At that page you post about your product.
For creating fb page , Firstly login in your facebook account. Anyone can make their product page its free of cost. Just go to page and create new one by choosing any name which you wants. Choose category and Image , Name , Description , Upload profile and cover photo make every thing be professional. Because by this you Can Make money & everyone see's this information.
2. Make Blog or website
Now make a blog or website with your product name or you can use similar to facebook page name. You can make via blogspot or wordpress also. Now write unique post about your products and publish on your blog. Simple share this post on your fb page by entering Url in Post area or you can do manually.
3. Make your fans and followers
Now promote your facebook page by Sharing Link on Big Groups, Top Posts Comments and get some likes and followers on page. So when you update anything in your fb page then Your fans see this post. You Should Also Try Some Facebook Hacks to Increase More Likes in Short Time or Try Facebook Auto Likers
Invite more and more friends to like your page.
Use your friends id's also to invite their friends.
Share your facebook page in groups , forums , comments etc.
If you are interested in investment then promote your page via facebook Ad then you get lots of likes in just single day.
Once you got Good amount of Followers then you can Promote Other Peoples Content also and Direct Charge Them
4. Register on Affiliate Programs for making money
This is very Important Step to Make Money Through Facebook because Choosing Right Affiliate will give you more Commissions Like Amazon
After doing above steps , You need to sign up on affiliate programs which gives and opportunity to earn by their affiliated links. For ex: This program gives particular product affiliate link you shares on facebook and you sale on product using this link then you get some percent of this sales product.
For this programs you need to search on Google like uc union programs is also one of the best affiliate program for app downloading.
5. Share more and earn more
Now the last step is come about sharing. After getting affiliate link which is also called money link. Now share on social networking sites like Facebook , twitter , Google , Your blog , websites etc. More Products sales then you earn more and more. You"ll get paid for every sales , download of software etc from your money link.
Final Words
Above Steps is Lengthy and Takes Lots of Time But Once you Setup this All things then You will Make Massive Money From Facebook. This is the Common Procedure which Everyone use to Earn From Facebook Account but Some Uses Different Topics instead Product Sales
The Whole Guide is Free, If you Invest Some Money on Facebook Ads then You will see Very Good Result. If you like this Make Money by Sharing links on Facebook Guide then Please Share it with your Friends and Don't Forget to Tell in comments How Much you Earned Using this Method after Following in 1 year