Reviewing your online security procedures is necessary. You must make sure your information and personal data are secure when remote workers access networks. When using free public Wi-Fi, or when utilizing other online tools. Additionally, this is not only a lesson for corporations. Maintaining the security of your personal information is equally critical to businesses as ensuring data veracity.
It was recently found that in 2021 there were 1,862 data breaches in the US, with 298 million individuals having their data and personal information leaked online. This only shows you how important it is to be more secure and protected as you go online.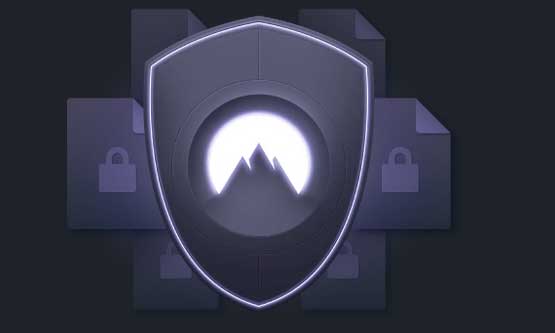 The best part is that all of these methods are reasonably simple and affordable to complete. Being safe online includes avoiding risks and harms that could jeopardize personal information, result in dangerous communications, or even have a negative impact on someone's mental health and wellness.
How To Be More Protected Online In 2023
Therefore, it is critical to act immediately and get protected today. Here are the best ways to make yourself more secure online:
Use a VPN
Use a trustworthy VPN to connect and secure your devices. You can securely connect a secure network along a public site using a virtual private network. You may use a gadget at home to access your work computer or even watch streaming services like Amazon Prime. Important advantages of a VPN involve: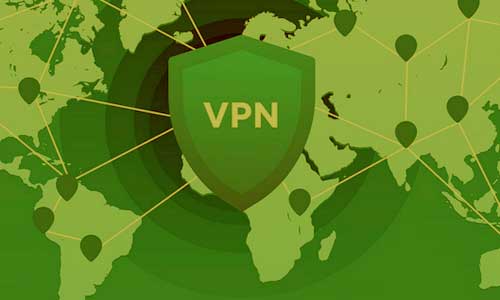 You can use privacy protection to prevent ISPs and third parties from spying on you.
Protect your identity by obscuring your Internet address and any private information you send or receive.
Avoid being tracked online by businesses, hackers, or bots.
For example, you can use VPN servers in Canada to get access to Canadian-exclusive content while not jeopardizing your IP address.
You may feel secure knowing you are truly secure no matter where you are thanks to VPN services, which are relatively reasonably priced. To find a VPN, examine the following characteristics: Unlimited device connections, round-the-clock assistance, and independence.
Enable Two-Step Authentication
Two-step verification, sometimes referred to as dual or two-factor verification or login approval, adds another level of protection on top of your password and username to prevent account theft. You will sign in using your login while employing this security feature, and you will then be asked to confirm your identity once again. A sensor (fingerprint or face scan), encryption keys, or a one-time-use password through an app installed on your mobile device are typically used for this second verification.
Many websites and businesses have two-step authentication, and many make it simple to set it up. You may feel safer if you use two-step authentication, particularly on websites that handle your financial information. If 2-step authentication is offered for a profile, the option to enable it is typically located in the account's security settings. Be aware that it may also be referred to as multi-factor authentication or two-factor authentication (MFA).
Check For an SSL Certificate
Make sure the website is safe whenever you shop online and enter your bank or credit card data to prevent hackers from attempting to steal your information. Examining a website's SSL (Secure Sockets Layer) certificate will reveal whether it is safe. Although it may seem difficult, this procedure is one of the quickest and easiest things you can do in order to improve your internet security. Always look at the URL when viewing a website. Is the URL preceded by "HTTP://" or "HTTPS://"? Any data you submit is safely delivered to the website if you see a s at the ending, indicating that your link is secured and private. Not every website has an SSL certificate so be careful.
The ability of SSL certificates to protect businesses and consumers from a variety of threats is another significant advantage. As it protects all data in transit, it helps avoid spying, fraud, data theft, identity theft, and man-in-the-middle attacks. The likelihood of phishing assaults is decreased.
Backing Up Your Data
The majority of us have at some point not been able to access crucial information, whether it be professional documents, personal documents, pictures, videos, or contact information. This page outlines the benefits of creating backups as well as the several backup methods that are available. Links to comprehensive backup instructions from Google, Apple, and Microsoft are also included. It doesn't take long to create backups, and they can frequently be set to run continuously.
Preparing backups for your data in advance could help you avoid a significant amount of anxiety if the worst were to happen. A backup is a copy of your critical information that is kept in a different, secure location, either online (in a service called cloud storage) or on external storage (such as a USB stick or an SD card).
Password Manager
We are frequently advised to create exceptionally strong passwords for our internet accounts and to avoid using the same password several times. In particular for those crucial services like email, banking, shopping, and social media. The issue is that the majority of us have numerous internet accounts, making it difficult to remember each one's unique password.
A password manager can be useful here. You won't have to be concerned about memorizing passwords because a password manager (or web browser) can safely store all of your passwords. This enables you to utilize distinctive, robust passwords for all of your crucial sites (rather than to use the same password for all of them, which you should never do).