Here are the Important Tips to Protect Windows Computer From Online Threats Check How Latest Threats Attacks on Computer and Breaks Security of Antivirus. Here Some Methods to Get Rid PC From Threats Which May Cause Huge Loss to Computer and Personal Data.
When it comes to desktop and laptop computers, Microsoft Windows is the most installed operating system. The dominant OS rolled out in 1985, and its most recent iteration, Windows 10, launched three decades later. Microsoft Windows is known to face many threats, not because it's more vulnerable than other operating systems but rather because it's the most popular.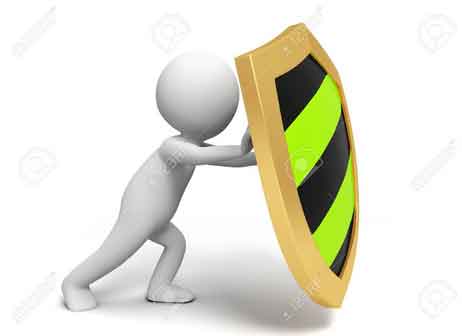 Each year brings new and unique threats for Windows users. The attackers' goal is to steal data, disrupt normal system operation, or crash the system. Fortunately, the latest Windows release contains new and updated security features to keep these threats at bay. Read on to find out how you can improve the security of Windows PC and protect your data.
The threat landscape hasn't changed much since the early days of the internet; it's just that attacks have become sophisticated and more frequent. There have been rising cases of malware targeting Windows OS. Today, we have criminal business models where hackers can buy, sell, or even rent malicious software on the dark web.
Best Ways to Protect Windows Computer from Online Threats
While these threats are not exclusive to Windows OS, Windows users bear the brunt of the attacks. This simple fact illustrates the need for Windows users to keep their computers as secure as possible. Here are three valuable tips to Secure Windows device from online threats.
Phishing attacks
Where cybercriminals send phony emails to get the recipients to give up sensitive data or download malware onto their computers— have proliferated. As the business of phishing becomes more lucrative, attackers are becoming increasingly sophisticated in their methods. Wi-Fi attacks aiming to capture the information sent across wireless networks also pose a serious Online threat to Windows Computer users.
Use Windows Built-In Security Features
As stated earlier in the article, the latest Windows version (Windows 10) comes with a host of built-in security features. These include Defender Firewall to defend against Online threats on Windows, SmartScreen to block malware and phishing sites, and Bitlocker or Device Encryption to encrypt the data stored on your device.
Deploy Additional Security Software
Even with all the built-in security tools on your Windows computer, hackers could still infiltrate your network and steal data. Consider applying an extra layer of security via high-quality security tools such as antivirus and VPNs (Virtual Private Network). With a VPN download, you can effectively defend yourself from threats such as malware and Wi-Fi attacks on a public Wi-Fi network.
Keep Your System Up To Date
Software updates are essential for Prevent Window Computer From Virus, Malware, Trojan, Threat. Microsoft releases Windows updates to patch known weaknesses and exploits in the operating system. They may be tedious and a tad annoying, but do not ignore Windows updates. It's imperative that you keep your apps up to date, too. After Following All the Tips If any Virus Come to Your Pc then Here is the Way to Remove Virus on Windows Pc Without Antivirus.
Windows devices are widely used because they are affordable and more accessible. For hackers, the popularity of Windows PCs means that the number of potential victims is significantly higher hence more threats. Luckily, these threats are relatively easy to fend off with the right tools and good cyber hygiene habits.