To Listen Songs in 3d Surrounded Audio is Very Amazing so Today We Find out the Way to Convert Normal Audio into 3D Audio or Play Directly. If you wants to Feel 3d Audio then you Need good quality headphones Because in this Sounds Float from left to Right & Right to left.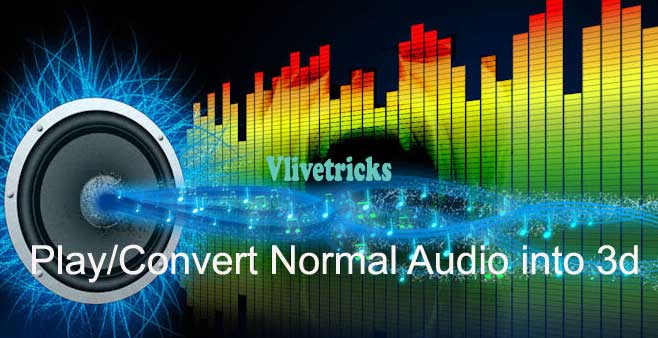 What is 3d audio ?
Like In our Previous Post We Shared how to Watch 3d Video in Normal pc we Can See Videos in 3 Dimensional. Similarly in this Audio We Can Hear the Songs in 3D. If we Normally Play then we Hear Like the Sound is Playing Near our Ears but in 3d as if it is Playing Far Away. Also in 3d Audios Track will Rotate from Side to Side so you can Feel original 3d in headphones only.
You can Also Play in your sound System but you have to Keep the Woofer (bass Box) in the Middle and Keep the Speakers in Both Right and left.
How to Convert Normal Audio into 3d Audio ?
You can Convert Normal Audio Easily From Free Apps or If you Don't Wants to Waste your Time in Converting then You can Play Directly using 3d Audio Players.
How to Play Normal Audio in 3d Mode on Android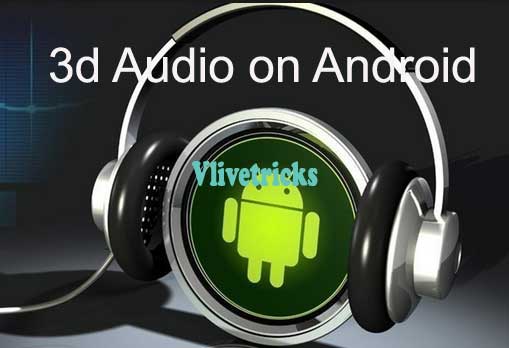 Firstly we will Start with Android where you can Listen any old or New Songs Directly without Converting it. Some of the Best Free 3d Audio Players for Android is Easily available on Play Store.
First of All , Download Discdj 3d Music Player From Play Store [ Click Here ]
Now Install and Launch it
Now Select your Favorite Songs in Player
Play it (Make sure Your are Listening in Head phones)
That's it ! You will Hear the Normal Audio in 3d Surrounded
You can Also Try Another Player – Waves NX is the Android App Which Gives any Normal Audio Output in to 3d Surround. You can Enjoy 3d Audio on any Normal Headphones Also. You can Directly Listen Songs from your Phone Library or Connect with Spotify Premium Apk.
If you are the Iphone or Ipad User then you have to Use other Apps from the Itunes Store. Take a Look below
How to Play / Convert Normal Audio in 3d on IOS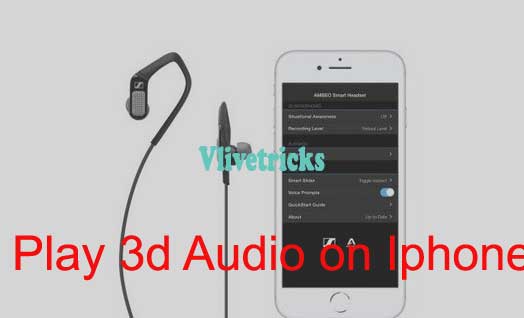 Using the 3d Audio Player Developed by 3d Sounds Lab we Can Convert Normal Audio on IOS OS Also. It Offers Unique Sound Experience of any Song by Recreating it. You won't feel the sound coming from inside your head but from all around you, 360°. It Doesn't Require Any Specific Formats , You can Play Any song from your Phone Storage or Cloud.
Minimum Requirements – iPhone 4S, iPod Touch 5th generation or iPad 3rd generation.
If you are Windows pc User then You can Convert the Normal Audio using Audacity and Play it on any Device
How to Convert Normal Audio in to 3d Surround Audio on Windows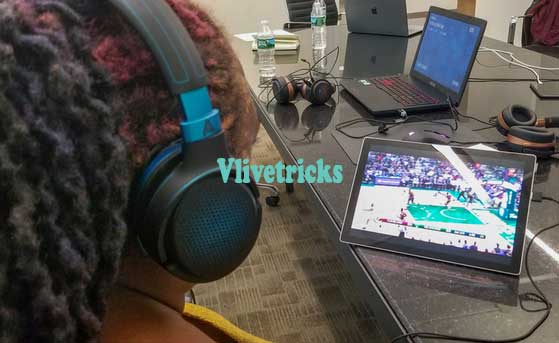 Audacity is the Software which Changes our Song Frequency. It is Freeware and Light Software. It has Very user Friendly Navigation so You Don't need any Type of Specific Knowledge to convert your First Audio.
First of All Download the Audacity [ Click Here ]
Now Open it >> Click on File >> Import your Song
Now Copy it By Press CTRL + D
Go to the Bottom of the Two and Select Split Stereo Track
Now on First one Select Right and Second one to left Channel
Now on First Select Move Track Down and then Move Stereo Track and Press ">>\".
Now Click on Effect from menu >> Invert >> Set it to -10 in left Panel
Its time to add 3d effect, Now Zoom in, a Lot. Until you See Small and move the Bottom Track over a bit
Now Play it or Save it , enjoy !
You can Also Download 3d Audio Driver Which Created by 3d Sounds Lab.
Conclusion
So guys in this way you can Convert or play Normal Audio in 3 Dimensional Detail, we Share the Separate method for each Android , Iphone & Windows. From the last Converting method you can play the Converted file in any Normal Player and get 3d experience.
I hope you got what your are looking if not then Mention below in Comments and Hit on Below social icon to share it with your friends.