As is known to all, SSDs do a better job than HDDs in many aspects, such as read/write speed, power consumption, running noise, and durability, etc. Therefore, more and more users would like to replace HDD with SSD to improve their computer performance.
Now a lot of desktop/laptop motherboards come with M.2 slots, so it would be a good choice to upgrade HDD to M.2 SSD. Also, M.2 PCIe SSDs surpass M.2 SATA SSDs in regard to running speed.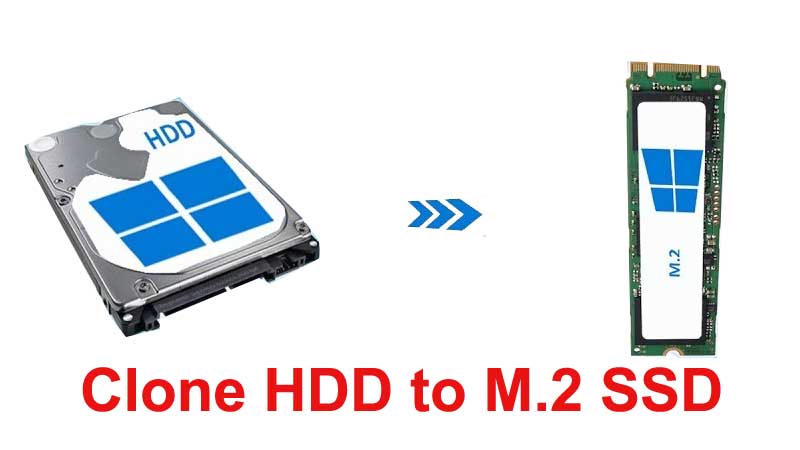 After choosing an appropriate SSD, the next issue that needs to be settled is how to clone hard drive and transfer everything from the old HDD to the new M.2 SSD. Specialized disk cloning software comes to help.
---
Best free disk clone software for Windows PC
Professional cloning software can save you much time and energy in data migration, and AOMEI Backupper Standard is the best free disk cloning software you can rely on. It is embedded with the latest cloning technology to help you copy data from one hard drive to another. Let's have a closer look at its cloning features:
Disk Clone: you are able to transfer everything from one disk to another, including the operating system, all installed applications and various personal data. There's no need to reinstall OS and applications after changing your main drive.
Partition Clone: you are allowed to copy a particular partition instead of the whole drive, such as copy OEM recovery partition.
Sector by sector clone: it makes an exact copy of your original hard drive. Every sector, including blank or logically bad one, will be copied to the target drive. It requires the target drive to have at least the same capacity as the original drive.
SSD Alignment: it uses 4K partition alignment to improve SSD performance and prolong its lifespan.
What's more, AOMEI Backupper runs smoothly on all editions of Windows 11/10/8.1/8/7/XP/Vista and it supports nearly all commonly used storage devices, like HDD, SSD, USB flash drive, SD card and memory card. All the operations in AOMEI Backupper are quite simple. Learn how to clone HDD to M.2 SSD step by step below.
---
Stepwise guide to clone HDD to M.2 SSD using AOMEI Backupper
When you decide to upgrade HDD to SSD, the first thing you should do is to choose an appropriate SSD for your device. You may take the following aspects into consideration when choosing an SSD:
Form factor: there are 2.5-inch, mSATA (one-eighth the size of a 2.5-inch drive), and M.2 SSDs.
Interface type: SATA, SAS, and PCIe are three commonly used SSD interfaces, and the transfer rate increases successively.
Capacity: SSDs for computers are available in 120 GB to 30.72 TB capacities.
Before you start, you should do the following preparations:
Prepare an M.2 SSD that is large enough to store all data on the old HDD and install it into the M.2 slot on your computer.
Backup files on the M.2 SSD if it is not empty, because the cloning process will overwrite the destination disk.
Now follow the steps below to copy all data from HDD to M.2 SSD, You should clean unwanted hard drive data before process because it will save your time.
Step 1. Download this free cloning software from the official website and install it on your PC.
Step 2. Launch AOMEI Backupper. Go to the Clone tab and you'll see the three clone types available. Select Disk Clone there.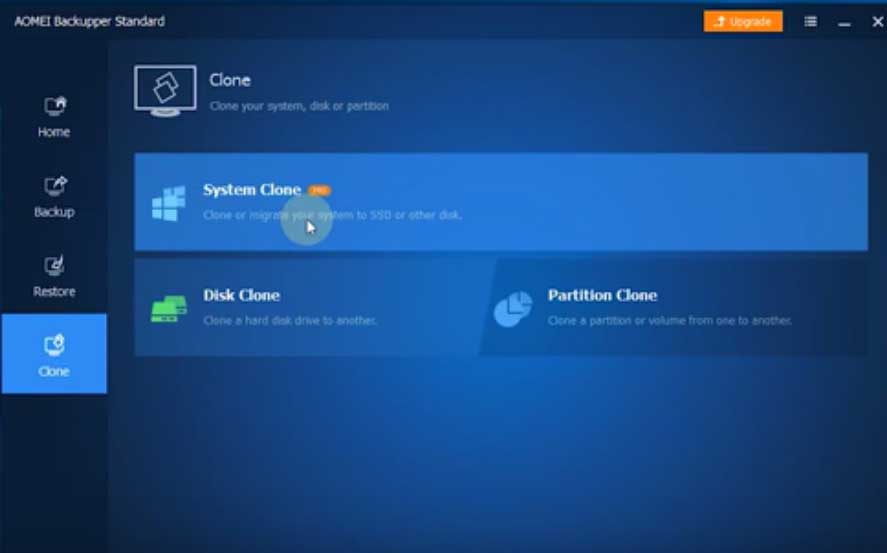 Step 3. On the Source Disk page, choose the old system drive on your computer and click Next.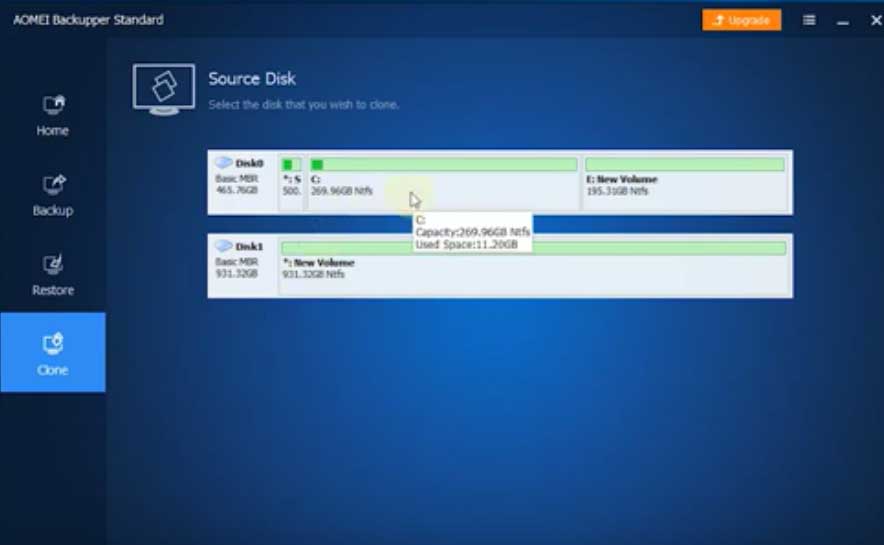 Step 4. On the Destination Disk page, choose the M.2 SSD you just installed and click Next.
Step 5. On the Operation Summary page, check the SSD Alignment option to make the SSD have the best performance. At last, click Start Clone to begin transferring data from HDD to M.2 SSD.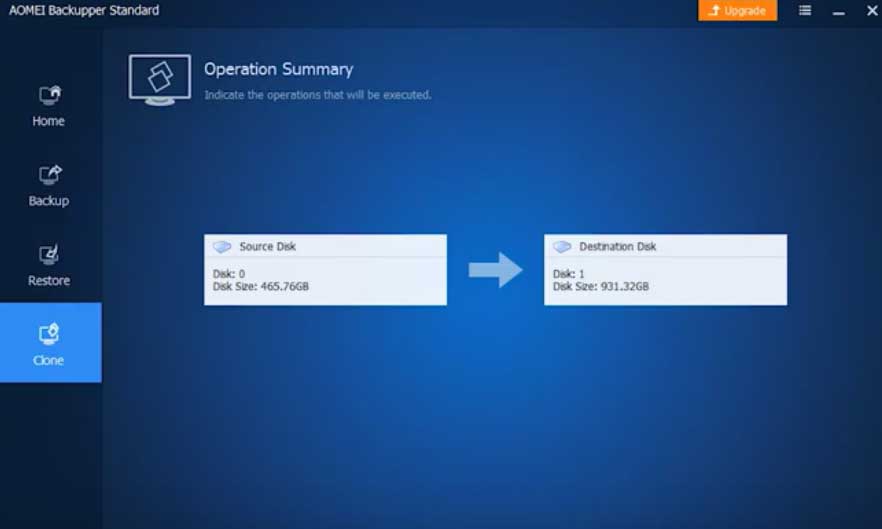 Step 6. Click Finish to exit when the cloning process is complete. The time it costs depends on how much data you have on the old HDD. Luckily, the cloning process will run in the background, so you can do other work on your computer during cloning.
Tip: After cloning, you can enter into BIOS and set the M.2 SSD as the first boot device to make your computer boot from it. If there's no problem with the M.2 SSD, you may wipe the old HDD and use it as the second storage device. Wants to partition on SSD then check How to manage hard drive partition