Are You Downloaded Video From Youtube ? But no Subtitles is Showing. Don't Worry Without Re-Download Youtube Video Again, You Can Only Download Youtube Subtitle as Text by Pasting Youtube Video URL in TXT Format or View Subtitles Online in English or Available Auto Generate Languages.
I hope you Checked Best Youtube Video HD Downloaders Which Downloads Original Video Quality without Comprise in Size. Also Check Most Youtube Disliked Videos, Some is even Huge Popular.
This Youtube Subtitles Downloader Extract Captions Using Youtube Video Url Which you Can View Online or Download Subtitle in Text Format. It Works on All Available Languages for Video. There is no Payment, Sign up or Subscription Required. Only Valid Video Url of Youtube Requires.
Below is Youtube CC Text Downloader Tool , Just Enter Youtube Url and Enjoy:
---
---
How to Download Youtube Subtitles as Text CC File ?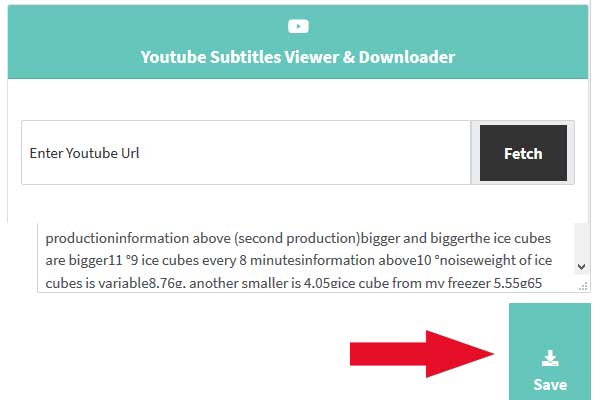 1. First of All, Open Our Youtube Subtitle Captions Downloader Tool Page [ https://tech.vlivetricks.com/youtube_subtitle-text-downloader/ ]
2. Copy Your Youtube Video Url from Browser or Share Link as Like as Screenshots.

3. Paste It in Text Box and Fetch Available Languages.
4. Select Subtitle Language and Submit it. Instantly Captions Will be Extracted in Below Part, You can Also Change Language anytime. It will Replace.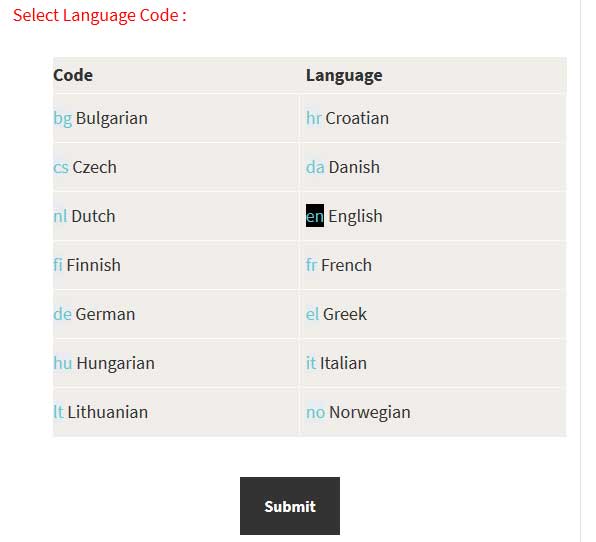 5. You can Read or Copy Youtube Subtitle in Text.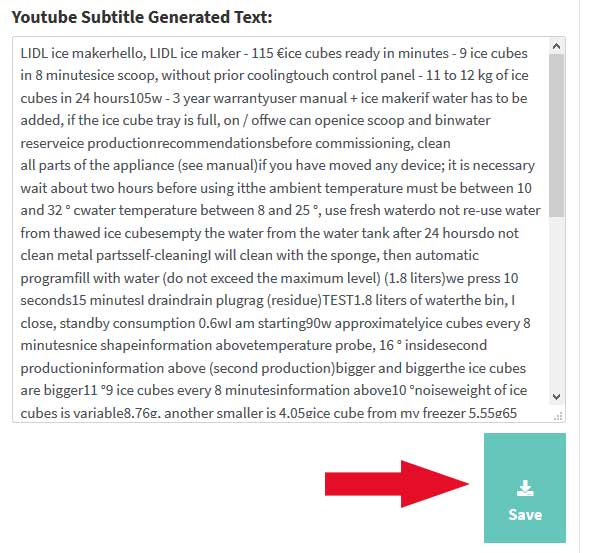 6. To Download Youtube Captions , Click on Save and Confirm the Pop up will Start Downloading.
---
Why we Need Youtube Subtitle Text Downloader ?
Closed Captions Can Also Called Subtitle or CC Which Displays Text in Any Language with Playing Video. There Use is Comes in Lots of Situations Like Hearing Problem, When You Can't Hear Sound of Videos From Any Reason so you can Understand the Video by Reading or Viewing Subtitle Text.
Another Most Important Use of Language Understand, If Viewers Doesn't Understand Video Speaking Language then they Can use Subtitle Downloader to Download CC on their Languages and Understand the Videos Easily.
---
Features of Our Youtube CC Downloader:
Extract Automatically Generated Captions
Copy Youtube Video Subtitles without Download
Before Download, Edit Subtitle
Save .txt File
Change Subtitle Language Instantly, No More Wait
Works on Mobile , tablet , Desktop without Install App
---
Supported Youtube URLS :
http:

//www.youtube.com/watch?v=XapOZFRGhHU&feature=feedrec_grec_index


http:

//www.youtube.com/user/IngridMichaelsonVEVO#p/a/u/1/XapOZFRGhHU


http:

//www.youtube.com/v/XapOZFRGhHU?fs=1&hl=en_US&rel=0


http:

//www.youtube.com/watch?v=XapOZFRGhHU#t=0m10s


http:

//www.youtube.com/embed/XapOZFRGhHU?rel=0


http:

//www.youtube.com/watch?v=

XapOZFRGhHU
http:

//youtu.be/XapOZFRGhHU