If you are Movie or Video Lover then Youtube Offline Feature Removed Apk Will help you to Watch Videos Without any internet on Your pc & Smartphone, Even you can watch Unlimited times any video without any Data usage. It is one of the good features of Youtube if You don't know about this Trick then You must Read this Post fully.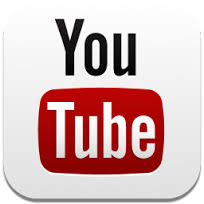 Recently We shared Youtube go App Where you can enjoy Videos Offline on mobile but in this Article we also sharing How to Use this Offline Features on pc because many users still Don't Know how to use offline feature on pc So we will Help you. In Youtube go app You can watch videos on Slow speed also without Losing quality , Download Videos & Much More , You can check our previous post for this.
How Youtube Offline Feature Works ?
If you're thinking How the Feature Will work Without internet Then We tell you one thing , You can download Videos Like Offline Downloader & Store in Your Mobile , after this You can watch unlimited times without any Data or Internet. Let's come to Discuss each & everything about Offline feature.
This is Option in offline app Where you can Download Your Favorite Videos easily, You can also Select Your quality. Once You downloaded Your Videos then It will save in Your Memory card or Phone Memory. Now you can enjoy this Videos in Offline mode also , Even no any limit to watch this Videos & no Data Needed to play Videos. First of all We Will Guide you a small tutorial to Use This Offline Feature , After this we will Discuss More about this.
How to use Youtube Offline in Smartphone (Removed Apk Download)?
You can use this Feature in Your mobile using Official app or Use Youtube Go app. If you already installed Youtube app or not , Or you wants to Use this Feature using Official app the Follow Below easy steps.
First of All Download Youtube Offline App for Android or You can Update it to latest version Directly From store.
Simply Install & open it.
Now search Your Favorite which you wants to save in your mobile.
Now Select Your videos & Scroll Down Where you will get Download Icon , Click on it.
Now select Your quality with Video size.
Once Your Download will be Finished , You can Watch this Video easily without Turn on Your internet Connection. Even if you will play on Data then it will not deduct Your Single KB.
Features & Benefits
Why we should use this app because of this Below golden Points , We Should only official app.
First of all , Official.
You don't need any player to watch Downloaded Videos Because it will Play Only Through Youtube App.
Watch without internet.
Watch unlimited times.
You don't need to install any third party app or site to download Youtube videos.
Select Size & quality before start Download.
Easy to access Downloaded Videos.
If we talk about how to watch 3d video in Normal pc then we already Shared one unique & tested Method where you don't need anything to watch 3d Videos directly at your home. If you are youtube lovers then you can also earn money through Uploading Videos also which we have been described in our Old post.
How to use Youtube Offline Feature on pc using APK
Many users wants to use this Feature in pc or laptop but it is available only on app but by Following below steps You Use this on Pc Also.
First of all Download Official Bluestack App for pc.
Install it , It will take sometime.
Now Download Youtube Offline Feature Removed Apk.
Double click on Downloaded file, It will Install.
Now Follow above steps to use on pc.
Youtube Offline Video File Storage Locations in Mobile, Access & Delete
This is the Common questions about this app Which we are sharing here so you Will not get any problem Related this Youtube app.
Storage locations :- Internal storage/Android/data/com.google.android.youtube/files/Offline/(system generated folder name)/streams
View & Access :- Open app >> My account >> Offline tab.
Delete :- Tap on it to delete.
You can play only downloaded Videos through only Official app or Video Player which Supports .exo Extension Video files.
Note :- This is the only Feature which is available in Official app , If you are Youtube app user then You have to Follow only first method.