Wps wpa tester desktop version for check wifi router vulnerabilities
The app is very famous and popular to check wifi vulnerabilities on android. Recent android version doesn't support root and high security app not works. But now wps wpa tester desktop version is available for windows pc. It works same as like android version with fast speed.
Wps wpa tester app tests the wifi router security. It connects by various common wps pins. When pin matches it connect the device and shows the wifi password.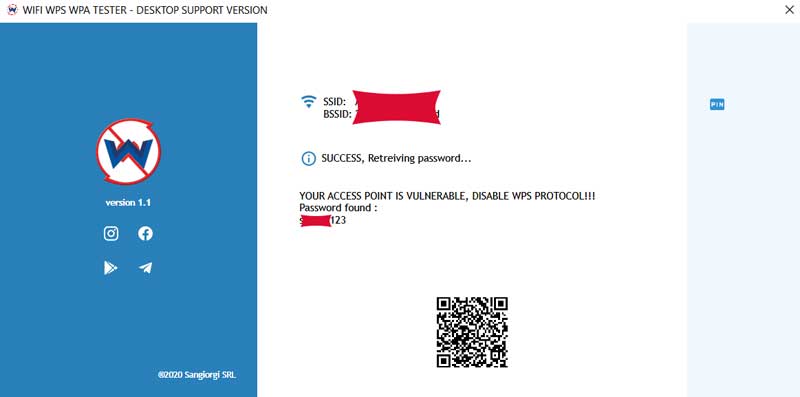 On pin match shows the high vulnerabilities. Any one can connect and hack the wifi. It also gives tips like change the wps pin or disable the option to prevent from hack.
Older android version can easily root but mostly people uses smartphone above 9.0 version. Rooting process is very lengthy and not possible on some phones. So same developer Sangiorgi Srl introduced desktop version on same algorithm.
Its free to download and no ads. Even its very fast test wps pin as compare to android version. Trying with custom wps pin is also possible.
Stay away from fake wifi tester apps shows no root require on play store. I tried lots of apps but nothing works without root. Don't waste time instead try on desktop.
Wps wpa tester desktop version 2022
Wps wpa tester desktop version for no root android. Download desktop version & check wifi router password/vulnerabilities by wps wpa tester.
| Wps wpa tester desktop version | Download |
| --- | --- |
| Version | Latest 1.1 |
| Root access require | No |
| App size | 2.5MB |
| Wps wpa tester download | Click Here |
Wps wpa tester desktop version download for check wifi password and vulnerabilities. Wps wpa tester android alternative for non rooted phones.
How to check wifi password from wps wpa tester ?
1. Download wps wpa tester desktop version from here. Extract it on folder.
2. This software built on .net framework and requires dot net 3.1. Download and install it.
3. Next install wps wpa tester on android phone. Available on play store or direct link to visit. [Desktop version controlled by android. Doesn't matter android version and root access].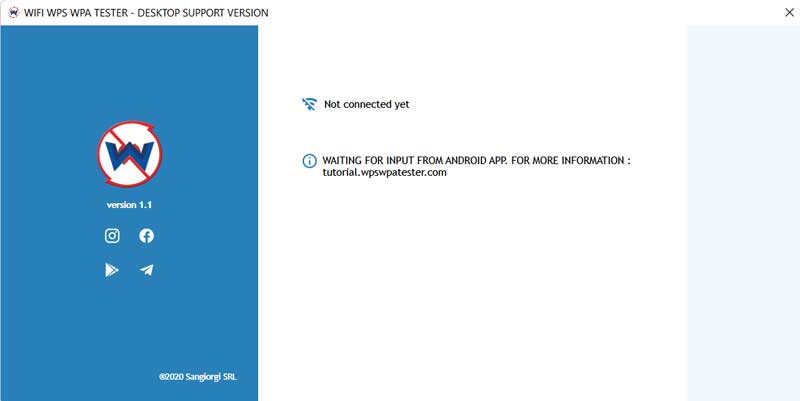 4. Create hotspot on android phone and connect wifi to PC.
Before proceed further test steps. Make sure both PC and Android phone is showing good wifi signal quality.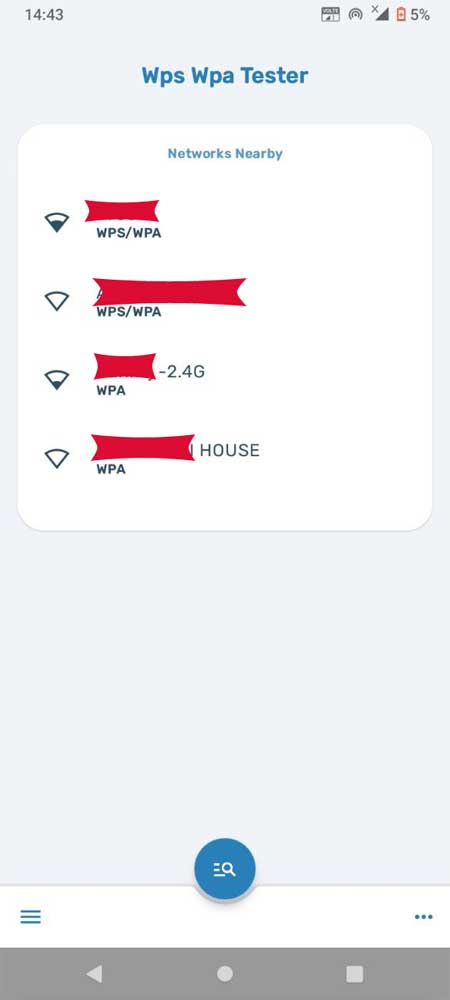 5. Open wps wpa tester on android and PC both. Scan wifi networks on phone from it.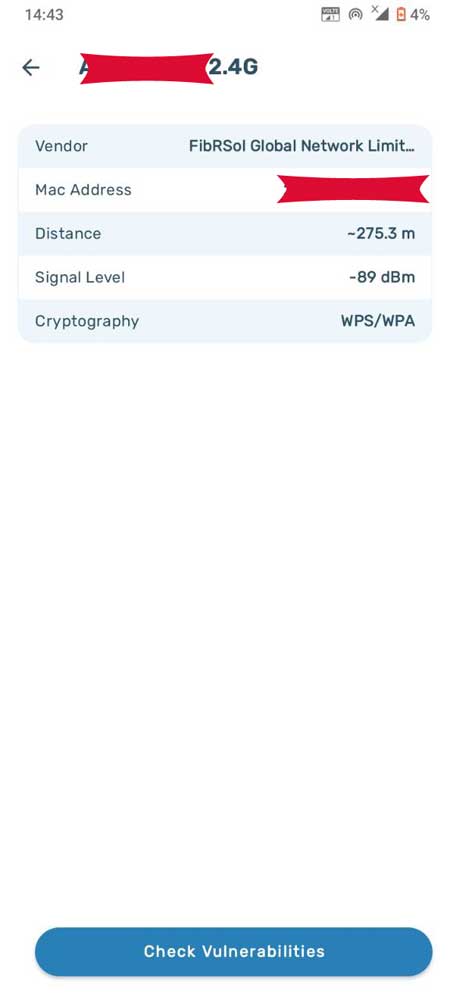 6. Select wifi name >> Click on "Check vulnerabilities" and select "Desktop App". Click on ok.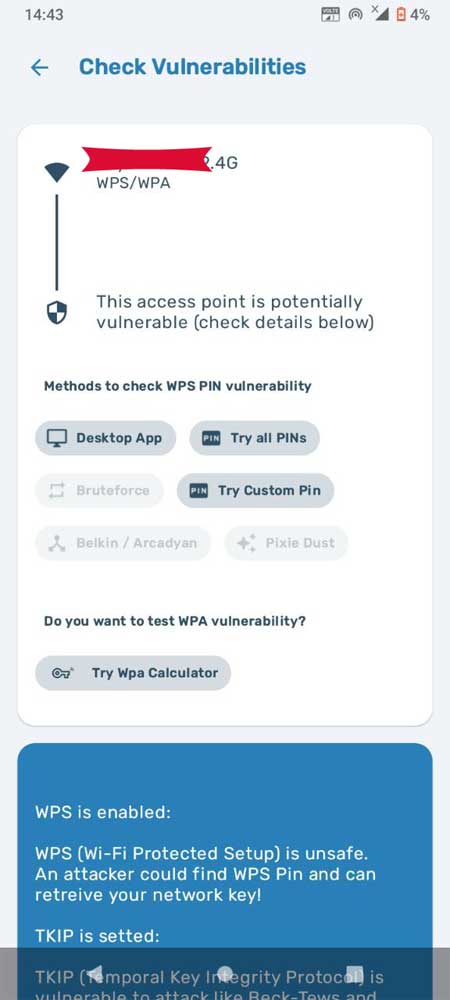 6. There is two option shows "Start automatically" and "Start with custom pin". First option will test default pin of routers and another one is manual enter 8 digit custom wps pin.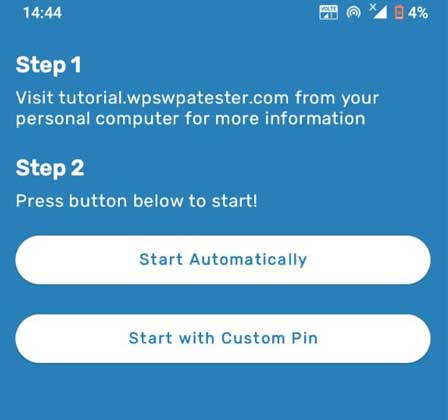 7. Instantly desktop app started testing and check vulnerabilities on wifi router. If its vulnerable then it will show password on screen.
Final words
Method is very useful who are not able to use wps wpa tester app because of root access. There is no single method or app works on android without root. I tried lots and finally this working.
Any help require then share in below comments section and please share on your social media accounts.