I know Many peoples are very excited to test Wifi passwords security , So today i"ll share A method to test Wps Enabled Wifi router using Kali Linux PC or Backtrack Image. No need to Install Kali Linux Operating system In Pc if using Windows. Just Make live Portable cd or pendrive and ready to check wps Locked wifi on pc using Kali Linux Image or use Backtrack.
Its very simple process to save wps available wifi from hack, Only need to enter some command and You"ll get Wifi password. After this Use Unlimited Broadband/Fiber internet without invest single Penny.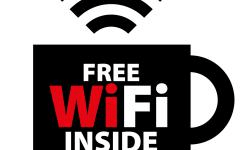 In our earlier post we shared Test Wifi from Best Wifi hacking apps this is root applications which saves only Wps wifi But sometime they doesn't properly checked because it has only some pins if they not matched then You are not success to complete secure your wifi. But By this Kali linux or backtrack method save wps Enabled wifi Password 100% Because they Match in Sequence Form Like 11111111 , 11111112.
This process is only for educational or fun purpose only . Don't use for Illegal works otherwise You"ll be responsible for it.
What is Wps Pin ?
Wps Pin is a Eight digit pin by which we can get Wifi password or Unlock wifi Router. We also share one More article to increase wifi range by old router, If you have wifi password of neighbors wifi and don't get proper signal then you can use old router to increase Wifi Signal for proper Internet.
---
How to check wps Enabled wifi security by android
Firstly try this method because its very easy method for wps enabled wifi , If this method is not working then try below pc method to check wps pin. Once get pass of particular wifi then you need to security of device once again.
This is Free app and Posted in best wifi android Apps.
---
How to check wps Available wifi security using kali linux Backtrack Method (Most Uses)
If above method is passed by your router Then check wps wifi by Kali Linux method. From above method check wifi security in just 5 to 10 seconds. This Method take more time 4 to 5 hours because this method matched every 8 digit wps pin. Its depend on Wps Pin.
Requirements
Laptop or Pc with Wifi adapter.
Good Wifi Range which wants to test.
Pendrive or Dvd.
How to make Live Bootable Pendrive or Dvd of Backtrack or Linux
Download Any one Image file from google ( I recommend to Download Kali Linux ).
Now Download Unet Bootin and Boot this Image file To Cd or pendrive.
If don't want to boot then run this Operating system by Virtual box or player. You can run this operating with windows pc. But in this process wifi adapter is not supported but can try it may be works.
Boot system By pendrive or dvd, Don't worry windows files is safe this is live cd.
Follow this steps to test wps Enabled wifi After Run kali linux OS
Enter this commands in terminal to test Wps Enable wifi from Kali Linux, take care of commands.
Find name of Wireless adapter by Entering this command in Terminal – [ ifconfig ]( You get wlan0 or mon0 ).
Now we Put our wireless adapter in Monitor mode by type this command – [ airmon-ng start wlan0 ] and hit enter.
Now start Capturing packets enter – [ airodump-ng mon0 ]. You"ll see wifi networks list.
You"ll see also BSSID of wifi networks copy it by Ctrl+C which wants to hack.
Now open new terminal don't close this Terminals , In new terminal Enter this command
[ reaver –i wlan0mon -b (BSSID that you had copied) -vv -K 1 ]
And hit enter , After it You"ll see computer check one by one Wps pin.
Once Wps pin is matched You"ll see password.
I think this is very lengthy process but in this process definitely check wps Enabled router security 100%
---
Also Read
>> Get Complete Information of Wifi by Wifi analyzer Pro apk.
>> How to Kill Someone Speed in Connected wifi by WifiKill .
Final words
I also checked many wifi securities from android & Kali Linux methods, This is Easiest process to test Wps Enabled wifi password security. Just need to enter some commands in linux operating system and check any wps wifi secure. If this article is helpful then don't forget to share it with friends.