How to Root Android Mobile Phone Without Pc & Computer 2019 – Root is the process to access all your android mobiles files. And then use your custom firmware or instant access of your hardware. Now the Question Arises How to Root Android Phone Because many apps of android need root access so we come with top apps which is just install and do some steps and your mobile is rooted no need to flash and something because in pc many long process and many times we Can not root because of just small error.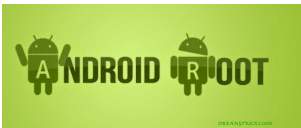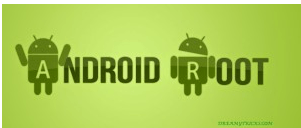 Once you Rooted your Mobile then You Can Also Uninstall Pre-install Apps & Save your Lots of Ram & Memory Which Covered by that Apps So Follow the Guide Now to Root Your Android Mobile Phone Without Use of Pc /Computer and enjoy apps which is working on rooted mobile like wifi hack from android mobile.
Firstly do this steps to root your android mobile using Apps:-
First of all, Download root apps apk from the below given link.
After downloading these apps, Just, Install them and open.
If a pop-up asking Installation is blocked, then Click on Settings.
Just tick on Unknown Sources.
After, opening these apps, just click on root button or any button.
And Done your mobile will be rooted.
How to Root android mobile without pc by different apps:-
Root Master
Download Root Master Apk File From Premium File hosting
Then Save and Click on Install
Open the App and Click on Root Button
Within Sometime Your phone will be Reboot and It will be Successfully Rooted
Baidu Root Apk
Baidu root is Chinese App which Doesn't Need of Computer use to Root the Android Phone. It will Root Phone Itself with any Break.
Download the Baidu Root Apk
Simply Install and Open it
In the Middle of the Screen , You will see ROOT Button
Hit on it to Start the Rooting Process.
Root android mobile from framaroot:-
Download Framaroot from here.
Install APK and Open FramaRoot.
Simply, Click on Boromir and Wait until It does not show Su Installed successfully.
Root android mobile from Towel Root:-
Download Towel Root from Here.
Install and Open Towel Root.
Just, Click on Root.
After, getting success message simply Reboot your phone and your phone will be rooted.
Done Enjoy.
Root android mobile from Universal Androot apk:-
Just, Download from here and Install the app.
Click on Root.
Done.
Root android mobile from without pc by Iroot:-
First of all, Download iRoot from here.
Now, Open & Install downloaded APK of iRoot in your android mobile.
Once, you have successfully installed iRoot, Open it.
Tap on I Agree.
Now, click on Root button.
It will see you message your mobile successfully root.
Root android mobile from without pc By Z4root:-
Firstly, Install Z4Root APK by allowing Unknown Sources in Settings Download from here.
Open Z4Root app.
Click on Root button.
Now, restart your android phone to root it without computer.
And enjoy rooted mobile.
How to Root Android Phone Using TWRP Recovery
Using Super Su Files, You can Root Your phone Without Install any third Party app or Use of Pc. Only the Steps Is Little bit Hard but we made Simple.
First of All Download Super Su Root Script Zip
Transfer in to Root of your SD Card
Now Restart your Android Mobile in TWRP Recovery Mode
Click on Install >> Select Zip
Swipe it to Begin Flashing
Now Select Wipe Cache/Dalvik Option, If you Will Will Again Install Option then Deny it
That's It , Your Phone is Rooted and No Computer is Used in the Whole Process
How to Check your mobile is rooted or not ?
Download rootchecker from here and click on verify root and you give message root or not root.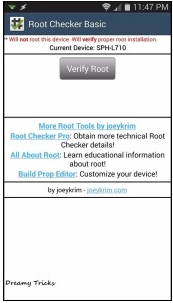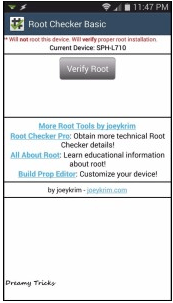 Root your android mobile without pc or computer is safest way to root your mobile and take benefit of root. Use app like hack wifi which is previous post to vlivetricks. If you wants to Root your Mobile in Single Click by Pc then Check our Article.