If you are Mac User then You Know you will be Restrict to Show Dot Extension Files, Also Some of the Folders like /usr , /bin , /etc is Restricted. If your Important file from this Folder or Extension then I hope you are Urgent need to View hidden Files Steps to Show and Read it without any Extra Permission. Actually Mac is the More Restricted than Windows Operating System. In windows to Show this Type of Files is Very Easy From menu but on Mac you will not Get this Direct Option.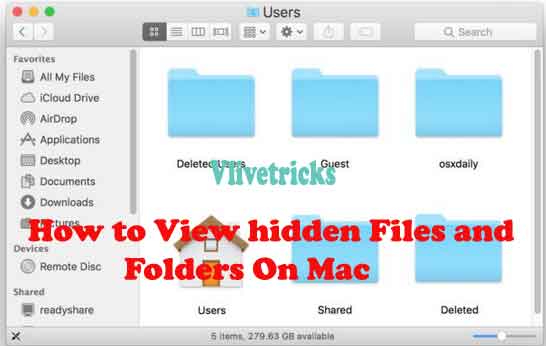 Sometimes Dangerous Software Leaves some of the Hidden files in our System which Runs in Background and Do their Work. For Remove this Type of Extensions there is no direct Option in Current Latest Release. We Have to Find the System Library Folder to show Hidden Folders on Mac.
Why Mac OS hides Some of the Files and Folders ?
Same as like Windows , Mac os X hides system Files to protect from Unwanted access so if you are Going to Edit any of the System Files and Folders then Back up your Data Firstly Because without Proper Knowledge of doing anything with Hidden Files Can Damage your System.
But some of the Apps Can Leave with Hidden Identity which Sometimes Eats our Cpu Performance so to Delete this Firstly we have to view hidden Files and find the Right File
Types of File and Folders which is Hidden on Mac
Before Going to View Firstly Know Which Folder and Which types of Files Hidden on Mac
Dot Extension Files Like .svg , . htaccess (Any file which name starts from Dot is Hidden in Mac, You can Also Hide Files Using this Trick)
Folders – /usr , /bin , /etc
You can View Hidden Files in Library Folder where all the Personal Information and Data is Stored.
How to Find Library Folder on Mac OS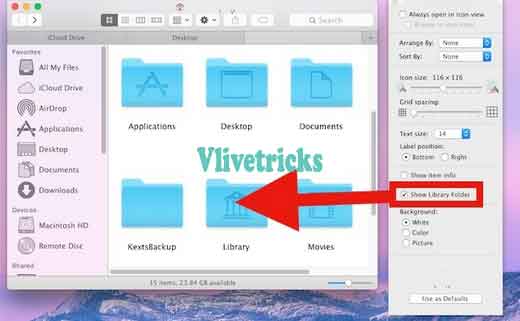 On Mac Os X lion Release , Its Very Easy to Find Library Folder. You can View the Hidden Files and Folders from Home Folder and then Library but in the Latest Version you Can't See it because its Also Hidden. To view Hidden Library Folder you Have to Unhide it.
There are three types of Library Folder in mac but to View Hidden Files you have to Open System Located Folder other Than Macintosh HD and home Folder
How to View Hidden Files & Folders on Mac ?
After the Basic Knowledge of Library Folder now you have Follow Below steps to Show it
First of All , Launch the Finder
Now Press the alt Key or Hold it
Select "Go" From it
Now from Drop Down List Select Library from it under the Home Folder
You can Also Type ~/Library and Press ok to Show Hidden Files
Final words
I hope you Understood my Words and Successfully Viewed Hidden Files and Folders on your Mac os. I hope you  Got what you are Searching for. If this Post Is Helpful and Works For you then its time to Share with your Friend Circles. If any Problem Arises then Please Share it in Below Comments Section. Soon We will Reply.