Using android mobile but you know about some of hidden Android Tips and Tricks of 2022 which should to know for making phone more useful. If You are using Mobile phone having Android OS. By using This tips you can better use by Reveal Some great Features Without Install any Apps. This tricks are working on Any android mobile it's doesn't matter you are using Which Version.
This android tips and tricks are top of 2022. Some is Android secret codes and some is tricks and some is methods. If you are new Android User or You recently Purchased then this Article will lot of help you. If you are old user then you also must read this article because may be You don't know any of this hidden features of android.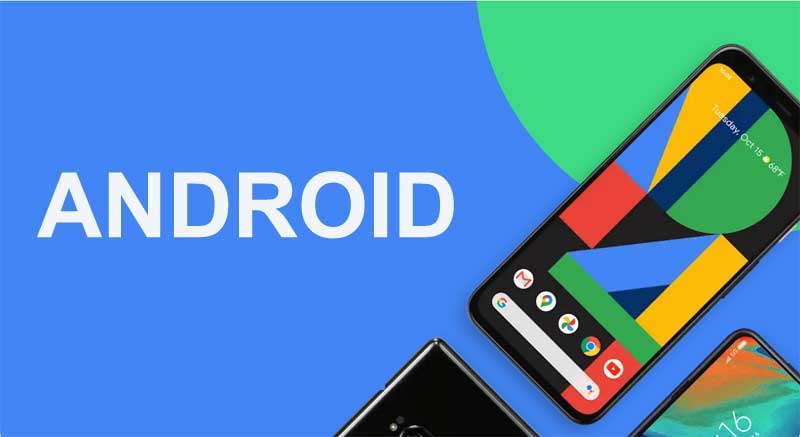 ---
Best android Tips & Tricks 2022 to do Some Fun
This tips and tricks will works only for android mobile and not worked on any other operating system. You can use this android tips on any android devices such as Mobile , Tablets etc.
1. Trick to add Multiple Gmail accounts on Android
In android gmail is Necessary to Use play store and Many other apps. You Will not access some of the features Without Gmail Login in Android. So follow below steps to Add gmail account in android if you have one or more account then also you can add using this steps.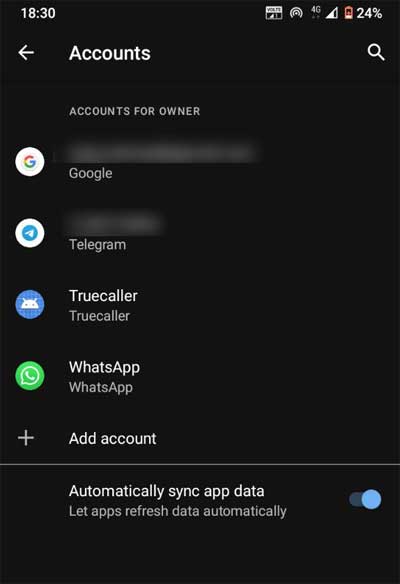 Firstly Open Settings >> Add accounts.
Now select "Google" on next page.
You"ll see two Options one is Setup New or Login with Existing account.
If you have already gmail id then Choose Existing Option and Login.
If you don't have Id then Choose another option , Enter details and Make your gmail id to run those apps.
After login one account follow steps again and use multiple gmail accounts in one android mobile.
2. Set Mobile Internet data Limit
If you don't how its set or what is use of Data Limit. Actually after set data limit in android Our Data is automatically Disconnect when we cross Maximum Limit. By this we can save our main balance from deducting or save our data to use it for long time. This is another best android tip and trick.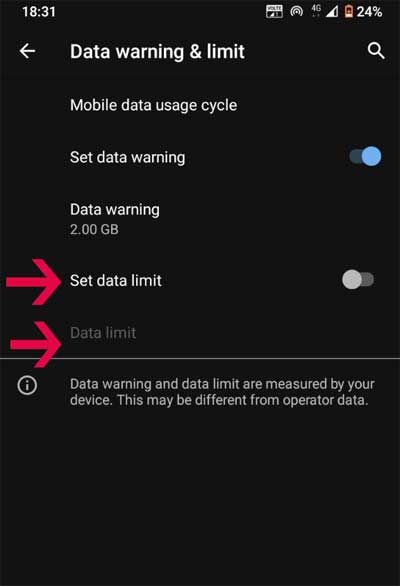 For example We recharge 50 Mb data recharge after ended this data our main balance will Deduct if we forget to turn off our data because many apps like facebook , Whatsapp continue takes some small amount of data. For Deducting this balance You have to set data Limit. Follow below process to set data limit in android.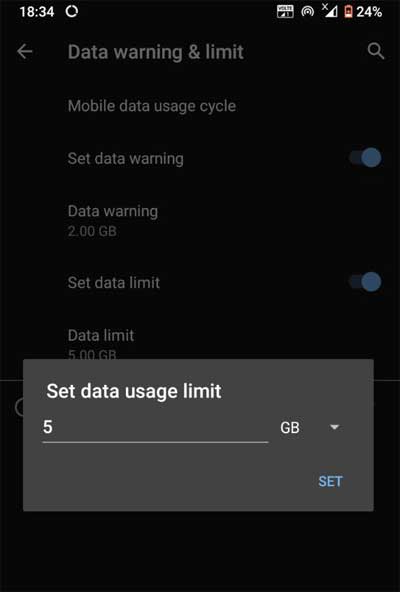 Firstly Open Settings >> Network & Internet >> Mobile Network >> Select Sim card >> Data warning & limit
Turn on Set data limit
Set the data Limit.
Done ! When You Cross This data Limit your data is automatically paused. Alternative you can turn on Data saver option or Data warning. You will warn once you cross the limit.
3. Disable Automatic App Updates From Play store
This android tips and tricks is very useful for android Users. When we recharge by any small data or any other pack as soon as we turn on data , Our data is Fastly ended just because Many apps are Updating.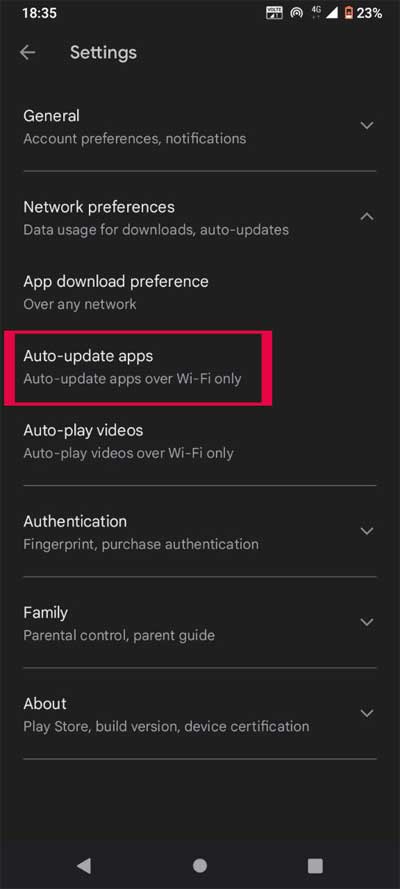 This app is Updating because their new version is come. So disable this Automatic app Updates in Play store and save you data. Later You can Update Manually this apps in play store or select Wifi so when you will go in wifi then this app is Updated.
Firstly Open Play store.
Then Open Settings from Profile icon.
Click on Network preference >> Auto Updates.
Choose Do not-auto Updates or Wifi.
4. Turn Off or On Auto Correction when typing
Another very useful android tips if you don't know this. Many times we type anything from our android Keyboard automatically many words are Corrected. So disable this feature if You wants because many times they corrected wrong words.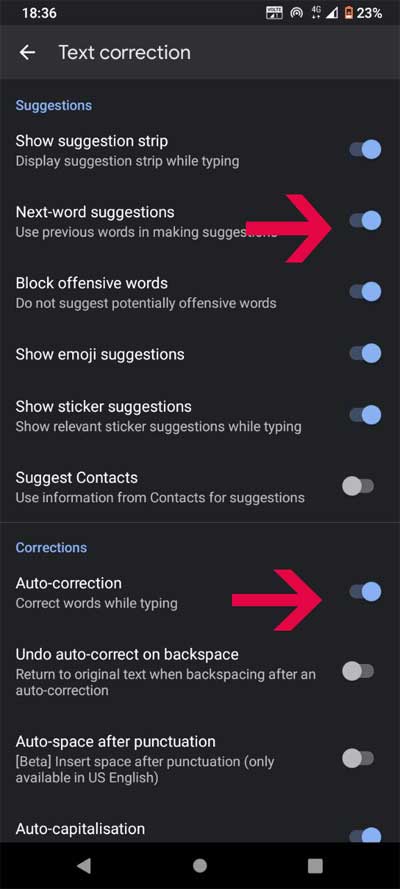 Some of the people still don't know they can disable this android feature in just some steps. It will help you to save time when typing anything.
Open settings.
Navigate to Language and Input.
Click on Settings >> System where you"ll see in Language & Input Option.
Here You"ll get many Features , Search Auto correction Option from it or Click on On-screen Keyboard >> Gboard >> Text correction
Now turn on or Off this fetaure.
5. Change default apps on Android
On first time, Android always ask you for just once or always. If you select once then next again android will ask but selected always then it will automatically open all the time in that app.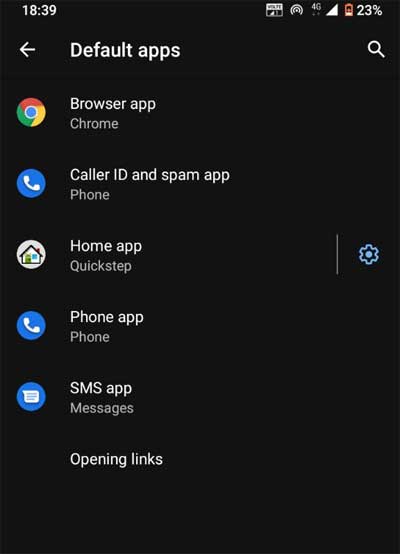 You can change default apps on android from settings app. After clear defaults , It will again ask the settings which you are showing the app first time.
This is very useful android tip and trick which need by everyone, Here is the steps to change default apps on android.
Open Settings >> Apps.
Now select app which You wants to change from Opening default.
Now Hit on Clear Defaults.
Done !
6. Scan Documents Clearly
After coming high configuration camera with budget phones, People forgot to use scanner because they can do 90% work from camera without need of scanner but getting crystal clear images is also one of the best tips and tricks of android mobile which below we will reveal.
Now the Smartphone Companies increasing Quality of Cameras so you no longer need of scanner to scan your documents clearly. You can Take help of this Apps to Scan Documents in your Smartphone.
Google Drive mostly pre-installed
Camscanner
Evernote
7. Identify song details when hearing
If you will Listen Songs Via Soundhound App then you don't have to Ask via Google Now , Siri & cortana because that app will give Instant Details of your Listening song
8. Put Your Contact Details on lock Screen
If you will Put your Contact Details on your Lock Screen then If Your mobile will lost then the Person who got it Directly contact you so always set your contact number on Lock Screen. This Option you will get in Android Settings.
9. Fix Time Zone in Google Calendar
Android Changes our Time Zone According to Our Travel Place But you can fix it so you Can Know What Happening In your Area. Fix it Under Google Calender app settings
10. Turn Off your Wifi & Bluetooth via Voice
Google Now app will Help you to control Mobile Option via Your voice Command so if you will say "Turn – on Wifi Option" to Off Wifi & "Turn off Bluetooth to Off Bluetooth Option".
This android tips and tricks requires google assistant, Make sure you setup it before use this option.
11. Control Mouse and Keyboard of pc from Android
I hope You Checked How to Use Smartphone Touch as pc Mouse and keyboard by Small App You can Control and Make Wireless Touch Mouse Keyboard from Your Android
12. How to Take Screenshots in Android
Every Mobile has Different Process to Take Screenshots by which you can Capture your Full Screen in Image.
Press Volume Down + Home Button at same time to Take Screenshots in Most of the android.
Configure the option in task bar
13. Set Alarm Louder to Louder
Yes , You can Set Your Alarm From Low to high Sound. You will get this Setting Under Alarm Option Named Gradually Increased Time.
---
List of Some android Secret Codes
You have to dial this code in Phone dialer. In some android devices it will not work.
How to check IMEI Number of your Android device Dial this code –  *#06#
Android Code To check battery status –   *#0228#
Android codeTo get information about battery & usage –  *#*#4636#*#*
Android code To get all information about camera –  *#*#34971539#*#*
Android code To Check RAM version – *#*#3264#*#*
Android code To format Android device – *2767*3855#
---
Some of Tricks and Tips via Apps
In above Secrets , You Don't Need to Install any App but In Below you have to Download 3rd party to unlock hidden features of android phone.
Image Preview Changer
In Some of the Whatsapp Message , You Seen What you See Before Download and What you See After Download this all done via Image Preview Changer Which Changes Image Preview For this you have install App From Play store
Fake Whatsapp Chats, Profile, Voice, Calls, Groups Images
To Make Some Prank you Can Create Own Fake Whatsapp Chats , Profile , Voice , Calls , Groups Images. It will See Like Actual Chatting, You Can Edit Every Details. Once it Finished save Image or Send Directly to your Contacts
Sorry for my bad English i hope you understood this best android tips & tricks which will help you for better using android mobile. If Need Any Help then Comment here we"ll help you soon. Don't forget to share with your friends by hit below social icon. Check More tutorials.