Are you Searching Online Tools for Design Logo of your Visualizing Website, Blog or Brand then you are on Right Place because in this Article here we listed 7 Best online Design Tools for free logo maker. This Design Tools Works Online So you Don't Need to Install any Extra Software. Let's get started.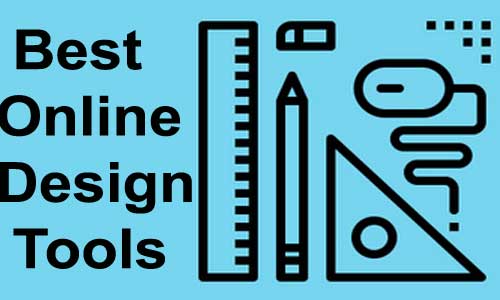 7 Online Design Tools for Visualizing Brands
When you decide to start a business, whether offline or online, you already have to think about what brand is most likely to fit and represent your business. I hope you Checked ICloud Bypass Activation Tool
In this sophisticated era, all you can prepare is a whiteboard that can be used together (anyone can access). In this case, the internet has and provides you with brainstorming tools .
There are many online tools and designer resources that can be used every day to help you in creating your visual identities such as color palette, fonts, patterns, photos, logos, and your logo.
When all these elements work together, they form a brand.
In this article, you will be invited to find out what tools can help you to visualize a brand.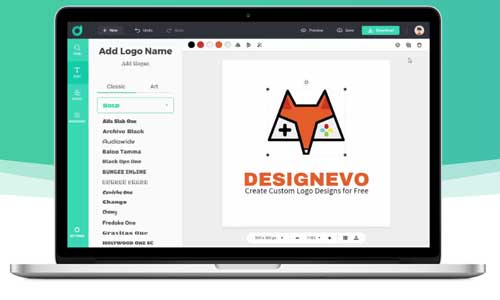 Designevo. com can be your Best Online Design Tool to make logos easily and of course free, Designevo provides services to make logos simply and easily for those of us who are laymen in the world of design. On the Designevo website there are many templates or basic designs of a logo, there are about 10000+ templates provided free of charge with DesignEvo.
Not only logo templates are provided, in DesignEvo there are also 100+ fonts that we are ready to use, besides the files that we download later are also available in PG, PNG, SVG and PDF formats. The file provided after we create a logo on Design Evo can be said to be quite complete because almost all the formats we need are there, plus the Fully Customizable website allows us to be able to freely modify or edit the logo online and for free.
Here we Are Giving Two Free Giveaway Codes of Designevo for our Users, Try it and enjoy
Adobe Color Wheel is Best Tool to Design Online and  find color palettes for your brand. Create your palette by setting the settings to see how the color pattern you choose can work. Or you can also upload images from a computer and let the wheel make a palette based on them.
Then when you are done, use your Adobe ID to save your color palette. Then connect a Color account directly with Illustrator and Photoshop for integration that makes it easy for you in design.
3. Pinterest Secret Boards
It's no secret that Pinterest is the beginning of visual discovery for branding. On Secrets Boards , you can pour ideas or innovations before you launch a brand privately.
Start by inserting sample fonts, color palettes, and images that you feel can convey your brand message. After most of it has been slipped in, see if everything looks good on your board.
Are there any elements that stand out to you? Has your vision started to change pins? Are there elements that you like or don't like? Are you beginning to see a clear aesthetic? Maybe so.
This is a modern method of scrapbooking that will help you to find out if all the elements can come together and produce a good visual brand.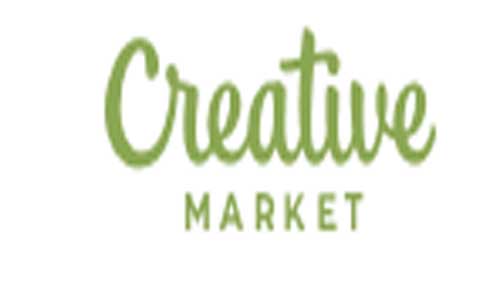 How do you feel when you find a site that fits what you Wants to Design online ? Surely will be very happy, right? This is found in the Creative Market .
This site is a content design market. You can download everything from logo templates and stock photography to watercolor filters, WordPress themes, and vintage script fonts.
When you see a brand that has a beautiful style on Pinterest, surely you think, "How can I do that?"
Go to the Creative Market, and you will probably find lots of Photoshop filters to your liking.
5. Style Tiles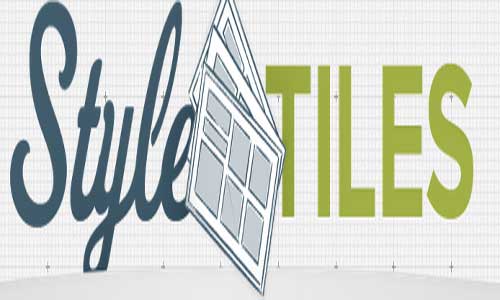 After you have the visual elements and the core message of your brand, what next?
You can enter Style Tiles.
Style Tiles is a Free online Design & visual design process tool, which transforms your brand design elements (such as colors, fonts, shapes) and design principles (unity, harmony, balance) into a cohesive visual language that prepares your brand for the UX design process.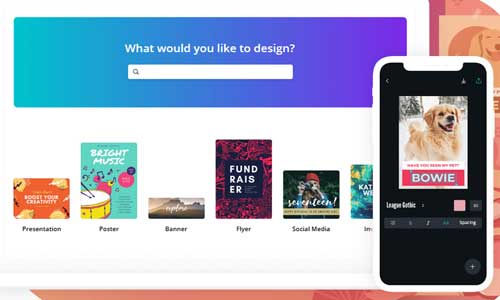 If you are looking for an image to create an ebook, infographic, business card, or e-mail header, Canva has a template to simplify your process.
In fact, free web design tools offer something professional, as well as templates that are easy to customize.
This tool is built with a non-designer mind, so it's easy to drag-and-drop objects and images until you feel the appearance matches.
Change images, change to fonts, adjust colors, and finally, you have your own design to be proud of.
In building a brand, you might need Online Design tool to make it easier to deliver your brand message to web visitors later.
The problem is, creating graphics can often feel like a big effort – especially if you don't have a design background.
With this package of free infographic templates, you can create professional-looking infographics and save hours of time in the process.
The best part? You can easily adjust according to your company's branding.
Next?
Each tool must have advantages and disadvantages of each.
These 7 design tools can or may not be suitable for you and your business, and it doesn't matter.
The biggest purpose of this article is to make you understand the power and magnitude of the free tools and resources available to you online.
The internet is the biggest service that can offer you a variety of tools to always be open to trying new things.
You just have to experiment and determine what tools are roughly suitable to support you to build a brand.
Good luck!