Change background color of image online and offline free
Captured Photos in Recent Travel but Due to Useless Background Unable to Publish or Share on Social Media. Today we Will guide a Solution for change background color of image without Edit in Main photo. Both Online and Offline Software for windows, Mac & Android Mobile. There is software named Movavi Photo Editor for windows and mac pc Which works very smoothly and easy to change background of images.
Create New Image is Totally Madness when Similar Images is easily available on Google. Because its Totally Wastage of Time instead Edit That Image. If Facing Background Issue then after read this Method your Problem Will be Solved.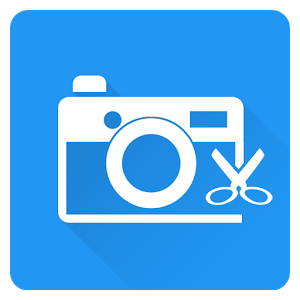 Many times We need to change Background Color of photo because Many unwanted details or any other reason. Changing Background Which Changes Whole Atmosphere of image.
In this Method we can easily cut out the foreground or background from Image and Add new Background Color or Image on photo. Also use this method to Edit our Personal photo , Suppose We clicked our Selfie but the background is not so good so you Can't bring that moments again so its Better to Change Color of Image.
On photoshop When we changes background color then Our Foreground image is Also cut out from Image. But in this Method Your photo Will be see Like Real Image After changing Background Image. Let's Come to The process.
How to Change background Color of Image on windows and mac pc
Change background color of image in just 5 minutes. Download Movavi editor & free change background of any image on windows & mac pc.
Change background color using movavi editor
First Install Movavi Photo Editor Soft on windows or mac pc because in this Tutorials we are using this App to Change background Color. Don't have then Download Movavi Editor for windows or Movavi editor for Mac.
Install Movavi Photo Editor.
Open it and Upload Image Which wants to edit. You can Also Simply Drag.
Now Open background Removal tab, Take Green Foreground Brush and mark Objects in the Foreground which You wants to Keep in Image.
Mark the background with the red Background Brush. The objects you marked now have a yellow outline around them. If you're satisfied with how accurately the objects are marked, click on Set New Background.
You will see Your Image Background Transparent.
Wants White background of image then Leave it. Or Change background then Select any color or Upload Image which You wants to set as background. If results look Good To you then Click on Apply and make changes. (You can also Undo action by Pressing Ctrl+z key)
Save Photo, Click on Export Button and Save edited image. ( Choose appropriate Image Format )
This method is very easy method for Change Background Color free Without knowing any Additional Knowledge. Do same thing on Photoshop but It's Difficult to edit. This App is Especially made for Changing Background.
Also Many Online Websites Available Which Automatically works But Looking of image will not come Like this Image like quality loose. It has also Lots of features for edit photos without knowing any Special Knowledge about it.
One of the Video I Found on Youtube of this Tutorial So i Share it with you. May be it Will Helpful for you if facing any difficulty in above Steps
Final Words
I personally use this Method and I am Satisfy so Here i Am share with you. So guys Now make Selfies and Snapshots More stylish by changing Background Color of Photos.
If you liked and this method is helpful for you then Please Share it with your Friends so they will Also Know about this Photo Editing Tool.
Tags :- change Background Color online , Android , Mac , Windows , to white , In Photos , App , Photoshop