Now Play Pubg Mobile Game on Pc without Emulators Installing & download Pc Version which Takes huge System Resources. The Articles Is also Helpful for People Who searching Play Pubg Mobile Game on Computer Not Pc Version or Emulator Version without Hangs our System by Mirroring Mobile Screen to Pc.
Play on big screen is really Very Interesting to get more more kills with good Aim we Found Out some hack Methods on Internet. Similarly if you wants to Play PUBG Mobile on Laptop or Desktop without Emulators then you are come on right Place because here we you Will get Every Best and Possible Solutions to Play Pubg Mobile Game with Pc by installing Emulators or Using Screen mirror From Android Phone and Controls with your System Keyboard and Mouse as a Controller.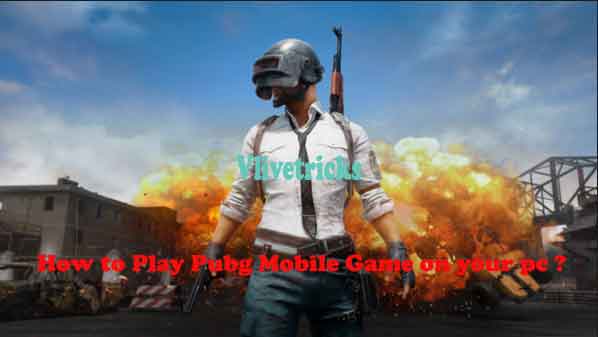 Best Ways to Play Pubg Mobile on Pc
| Play Pubg Mobile on Pc | Ways |
| --- | --- |
| 1. Screen Mirror | Apowermirror |
| 2. Tencent Emulator | Special for Pubg |
| 3. Pc Version | Portable Pubg Mobile |
| 4. Bluestacks or Memu | Emulators |
How to Play Pubg Mobile Game on pc ?
Before Start the Journey how to download and Run , Know some Words About this Game. Pubg mobile Game is coming Now a Days in Top List of Play Store in the Category of Action. It is Powered by Tencent Game Company which is China Based. The Game Story is Based on Battle where you have to survival against 100 Players. For Purchase UC Check our Pubg Redeem Code Generator which Generates Free Random Codes
Basically If Install Emulators then you can't Play Pubg Mobile Games with Mobile phone users you will match only with Emulator Players only so very Less Users available on Pc Emulators other thing if your Friends Playing using Android phone then you can't join and Play with Team so this is Very Big Drawback of Plays Pubg Mobile Game using Emulators
If we Try Using by Installing pc Version then First Drawback is high System Requirement like 4gb Ram , Graphics card etc etc for Smooth Playing. At internet Tencent Emulators is available by which you can Play Pubg mobile Games in 2gb Ram pc also. I tried it but its too much hangs my pc and for Win in pubg we have to Always Active till Every Pubg Players Not Killed
How to Play Pubg via Screen Mirroring on Pc ?
So Finally We found one way using you can play Pubg Mobile Game on Pc without installing Emulators , Pc Version , Portable Version , Tencent Emulators. This Method is Play Pubg via Mirror Screen, Yes you can Mirror your android or Iphone Screen to your Pc but Now question arises Can we Control its via Keyboard and Mouse. Yes you can Fully Control the Game, even you can Configure the Keys. You can Connect your phone to pc via wifi or Usb Cable for Best Results.
Let's Come to the steps :
First of all , Download Apowermirror software on both your Pc and Android phone. It is paid but from Free version you can Play Pubg Mobile game without installing it in your Desktop, Laptop
Open the App in both Smartphone and Pc, Now connect your Phone to your Pc  and Make sure you Turned on Usd Debugging Option from Developer Options (To unlock it Click two three times on Build Number)
Once your phone Successfully Connected in Powermirror pc Application then Click on Mirror Icon on Mobile Screen >> It will Show your pc >> Select it >> Now click on Phone mirror Option
Your Phone Screen will be Seen on Computer Screen, Now Open pubg Mobile Game from Pc or from Phone in Android. Your screen will Automatically Rotate (For full Screen you Need to But Apowermirror Paid Account)
Click on Control from Pc Option (It Requires Sign in , You can make Free account by Verifying your Email Id)
Now Set your keys, When you Click on Keyboard then it will Click on that Spots. In this way Apowermirror Can Control Pubg Mobile game on Pc without Emulators and Installing it
For first time you Need usb Connection, From second time you can Connect also via wifi in same Network or Create Hotspot in mobile phone >> Connect Pc >> Apowermirror will be Connected
Your Game will also play on Your Mobile phone for saving Battery you can Run Battery saver , Low your Brightness. It will Not Effect on Playing Video on your PC
How to Play pubg Mobile Game on Pc using Emulators ?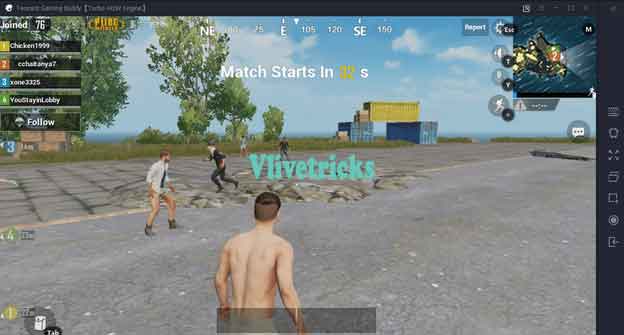 Tencent Gaming Buddy is the Official Pubg Mobile Emulator for smooth play. In this Method you don't need to Download the Game Setup File Separately because when you Install the Tencent Emulator , Game will be Automatically install. To Play Pubg Mobile app using Tencent Emulator you have to Purchase the pc version of this Game. In Short Words this is best Way to Play Pubg on your Computer without Separate Emulator and Also you don't need to connect Any External Controller because it works with your Pc Mouse and keyboard. You will also get Lots of Option to Customize your Controllers. So if you are Looking the Smooth Way to Run it On your Pc Big Screen then Tencent Gaming Buddy Emulator is the my first recommend. If you don't Wants to Purchase the Costly Pc Version then We have More Below Solution to Play it via Third Party Emulators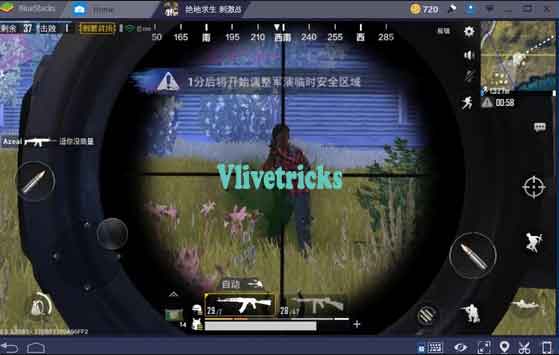 Bluestacks is the Best Emulator to Play Pubg Mobiles Game, But if you wants to Play in Smooth Way then you Need good System Configuration only. Bluestacks is the System app to Run Android Apps and Games on Pc big Screen it Also Supports Pubg Android Game with Full Functions Like your Smartphone. If your System Configuration is Low then just make your Graphics Quality is also low to get Smooth Experience. To Play Pubg Mobile using Bluestacks Emulator only you have to Install it From inbuilt Play Store or from Apk File.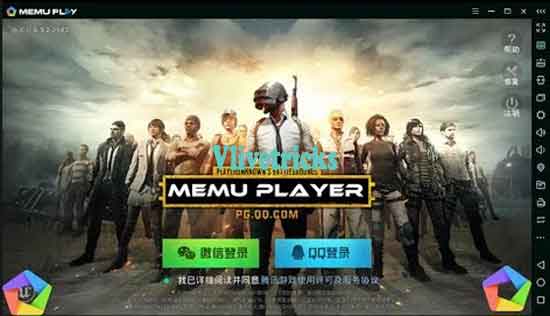 Memu App Player is the Similar like Above Bluestacks Emulator but it Specially Developed for mobile Gaming Experience on Pc. More than 50 Million Peoples worldwide Using this Emulator to Play Android Games On Pc. In Short Words , if you are not able to use above Two Methods then you can Also Select Memu app Player in which also you don't need to purchase any External controller because it will works with your attached pc Mouse and Keyboard.
Conclusion
This is the Best Ways to play pubg Mobile Game on Pc with Great Graphics and Smooth Experience , More Ways will be Added Soon until Enjoy this. If you have any Better Idea to Run then Please Share it in below Comment Section and Don't Forget to hit Below Social Icon to Share it With your Friends, May be They are Looking For the Same Methods.