Android emulator is currently very popular among gamers and programmers. But which one is best and lightest Android emulator to use? The answer is simple, that depends on the needs of the user. Because the emulator itself helps us to run Android apps or games via Windows operating system, If it Light then It will Work Smoothly on pc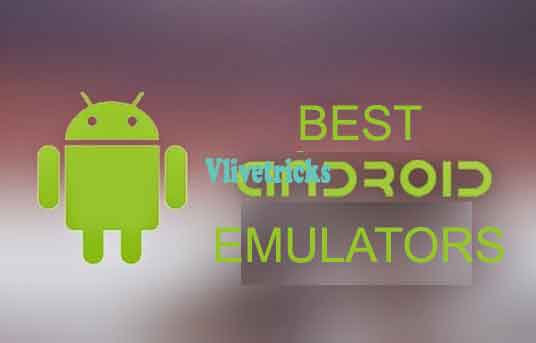 The apps developers use emulators for testing android apps they create and look for application bugs. Meanwhile, for gamers to play using the emulator can give the sensation of playing a new game. Or if you only have a low end Android phone, the emulator is a solution for gamers who can not play heavy games.
Best and Lightest Android Emulator Review
1. Nox App Player – Stable Android Emulator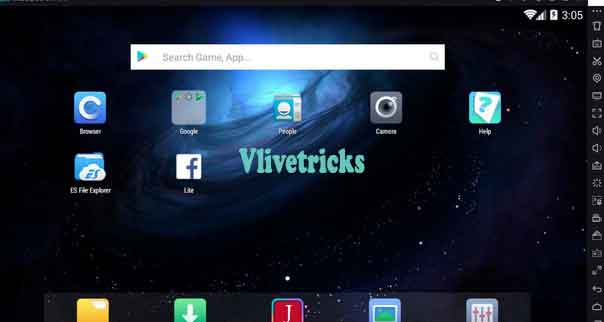 This application is quite popular in India, especially among gamers. Nox itself has an interface design that is very easy to explore. Although for some people, the look of Nox is quite classic and less interesting.
The compatibility level of the Nox player is quite high. Given almost any type of application or game can run smoothly. In fact, force close happens very rarely. It can run any type of application, There are many best apk site to download application without playstore which can be used here directly.
For performance, Nox Android emulator runs pretty well in Windows 10. The performance and the process of rendering graphics are also quite stable and fast. In fact, the performance is almost equivalent to Remix OS.Di more, you can customize the specifications of NOX in accordance with the spec computer you have.
2. Bluestack – Popular Android Emulator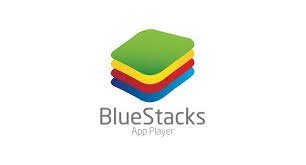 Bluestack is the pioneer of the special android emulator app for gaming. Currently Bluestack has released version 3, and is familiar with Bluestack 3. Each pixel of Bluestack 3 is designed for pamper gamers. Where to get you the best experience playing Android games via computer. You can freely use the keyboard and mouse as its controller.
The Gift Center feature, a feature that is used to reward Bluestack 3 users. The prizes are earned from the results of the Bluestack 3 partnership with the apps developers. These gifts are usually component in games such as characters, costumes and gems.
Recommended operating system is Windows 10. But, you can also use Windows Vista, Windows 7 or Windows 8. As for the processor, it is recommended to use a minimum of Intel Core i3 processor for Bluestack 3 can run smoothly.
3. MEmu Emulator – Lightweight Android Emulator on PC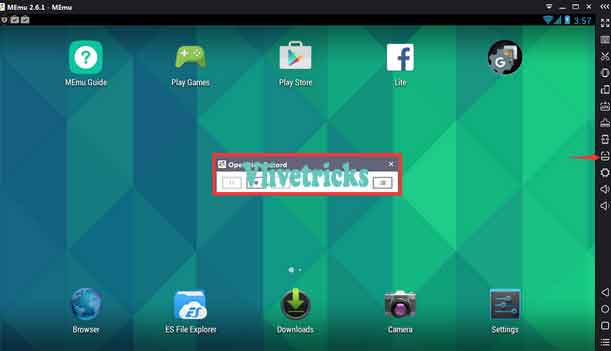 Through MEmu you will get a high performance Android emulator. Because, on its official website MEmu claims that the benchmark results are higher in the appeal of flagship smartphones like galaxy s6 and Note 6.
MEmu is designed to run several types of Android kernels, including Jelly beans, Kitkat and Lollipop. MEmu is a free emulator.
To run MEmu smoothly, at least you should have a computer with the following specifications.
Computers with Intel or AMD processors supporting virtualization technology and OpenGL 2.0 and above. Windows is in use up to you, can use windows vista, 7, 8 or 10. For the required memory of at least 1 GB and hard drive space capacity of at least 2 GB. However, if you have a better computer spec is better. MEmu will run lighter and faster.
5. Remix OS Player – Android-specific Android Processor Emulator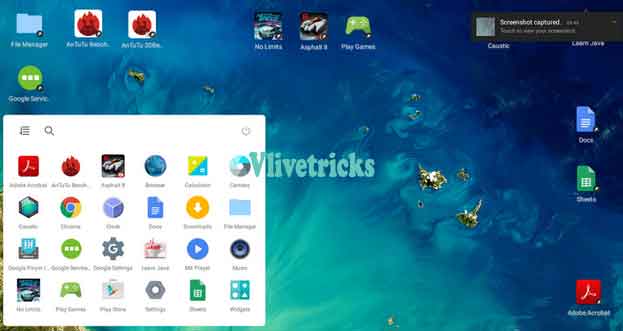 This one application is quite light and stable. In the adaptation of Remix OS which is a very powerful Android operating system for PC. The difference, Remix OS Player is a standalone application, with other words emulator software installed in Windows.
To run Remix OS Player, at least you should have a PC that is installed Windows 7 and above. With a suggestion of about 4 GB RAM and an empty hard drive space of about 8 GB as storage. As for the processor, OS plyer Remix can only run on the processor type Intel Core i3 minimal upward. This app does not support AMD processors.
6. YouWave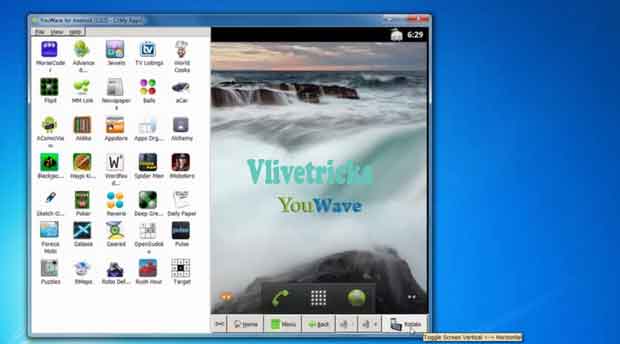 Youwave emulator application can be an option to run Android app or game through PC. This app works by creating an Android virtual inside Windows. Youwave is released into 2 versions: a free version with Android 4.0.4 kernel (ICS) and paid version with Android 5.1.1 kernel (Lollipop)
System requirements to run YouWave is a computer with Windows operating system, from windows XP to Windows 10.
For the processor, enough with Intel Pentium 1.6GHz CPU that support virtualization. With about 2 GB of RAM and hard drive capacity of approximately 500 MB, it is more than enough to run this emulator application.
Conclusion
Thus, our review of the best android emulator. Hopefully this information can be useful for you who are looking for and determine the emulator application that suits your needs
If you have any additional ideas or suggestions or unearthing around this article, please leave a comment below. We'll be happy to help. thanks.