Converting YouTube videos into an offline-friendly format like MP3 is becoming more popular in today's digital age, as music and videos are freely available online. While several free YouTube-to-MP3 converters are accessible, not all of them are secure or reputable.
In this article, we'll go over some of the most important things to keep in mind when searching for a YouTube to MP3 converter free so you can avoid potential pitfalls. From source credibility to supported formats, we explore the crucial elements that define a secure and trustworthy YouTube to MP3 conversion process. So, choose wisely to enjoy seamless offline listening while upholding digital security.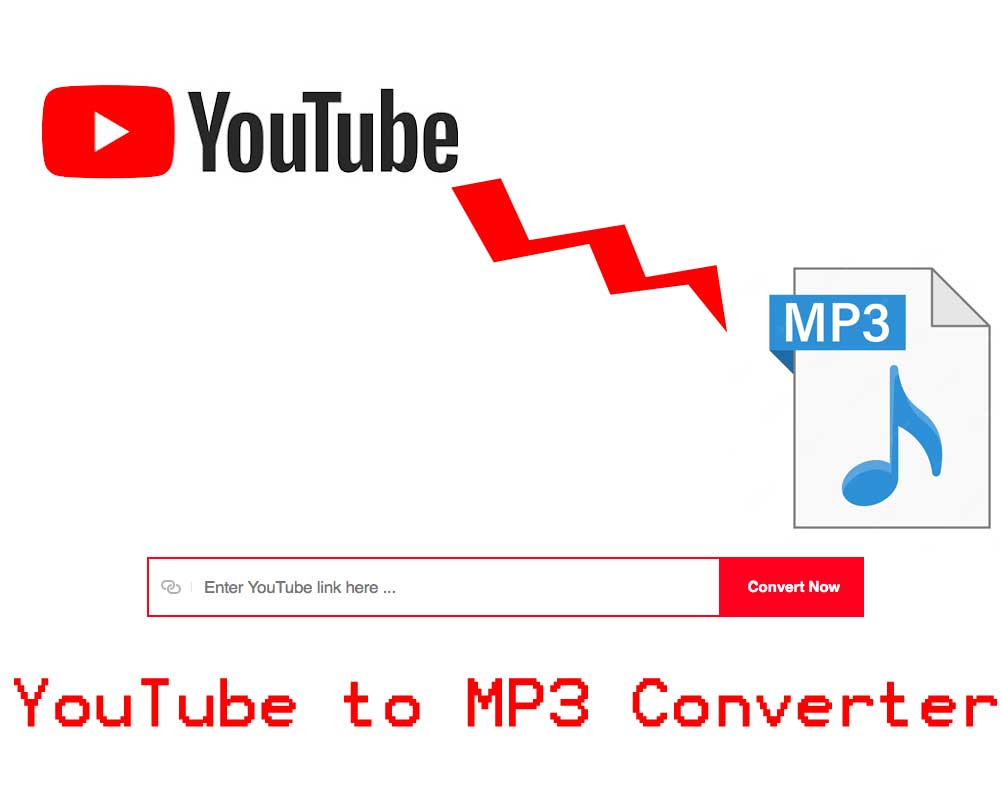 10 Key Factors to Consider
1: Source Reputation and Trustworthiness
The trustworthiness and reliability of the converter's source should be the very first and most important factors to take into account. Use only trusted applications from established platforms and websites. Don't install converters from random websites or pop-up adverts, since they might be infected with malware or adware, some top trusted converters are listed here, that one can use easily.
2: User Reviews and Ratings
Take the time to study reviews and ratings of a YouTube to MP3 converter before installing and using it. You may learn a lot from the experiences of other people who have used the converter on sites like Download.com, Softonic, and the App Store. Try to choose a converter that has a lot of satisfied customers who have left favourable reviews.
3: Security Measures
Trustworthy YouTube to MP3 converters will put user safety and privacy first. For safe data transfer, check that the converter you're using, either online or in software employs HTTPS encryption. Also, see whether there is a privacy statement explaining the company's data storage and use practices. Remember, any time a converter needs access to information about you that it doesn't absolutely need, it's a warning indicator that your privacy may be at risk.
4: Absence of Malware and Adware
Malware and adware are common threats associated with free software downloads. To avoid these risks, make sure you're downloading the converter from a trustworthy source, as mentioned earlier. Additionally, use a reliable antivirus program to scan the downloaded file before installing it. If your antivirus flags the converter as potentially harmful, it's best to steer clear of it.
5: User-Friendly Interface
The whole experience of utilizing a YouTube to MP3 converter is improved when the User Interface is intuitive and easy to use. The best converters will have a clean interface that is simple to use. However, complicated or cluttered interfaces might not only confuse users but also indicate a lack of professionalism in the development of the software.
6: Conversion Speed and Quality
The speed and quality of the conversion process are crucial aspects. A reliable converter should offer a reasonable conversion speed without compromising audio quality. Some converters might claim to offer faster conversions but end up delivering lower-quality audio files. Testing the converter with a short video before committing to a longer one can help gauge its performance.
7: Supported Formats
It is important to evaluate a YouTube converter's compatibility with a variety of audio formats, not only MP3, before making your decision. This flexibility ensures that you can use the converted files across various devices and platforms without compatibility issues. The most common audio formats to look for in a reliable converter include MP3, AAC, WAV, FLAC, OGG, M4P, WMA, AIFF and quite a few more.
By choosing a YouTube to MP3 converter that supports these various audio formats, you ensure that your converted files are versatile and compatible with a wide range of devices, media players, and operating systems.
8: No Extra Software Bundles
The extra software that comes along with certain YouTube to MP3 converters is questionable at best and potentially malicious at worst. When installing new software, it's important to go through each step and deselect any boxes that prompt you to install unnecessary add-ons or programs. To avoid complications during setup, always choose converters that promise a simple experience.
9: Regular Updates
Due to the quick pace at which technology develops, online platforms are often updated to fix bugs and enhance functionality. A trustworthy converter is one that has a history of consistent upgrades and enhancements. These updates not only enhance the functionality but also ensure that any security loopholes are patched promptly.
10: Customer Support
Even though you're looking for a free converter, reliable customer support is still essential. A platform that provides comprehensive FAQs, user guides, and a responsive customer support team demonstrates its commitment to user satisfaction. In case you encounter any issues or have questions, having reliable customer support to turn to can make the experience much smoother.
Conclusion
In the quest for a safe and reliable free YouTube to MP3 converter, it's crucial to prioritize security, trustworthiness, user reviews and the overall user experience. By considering these factors, you can make informed decisions that enhance your online experience while protecting your devices and personal information. Remember, taking the time to research and select a trustworthy converter pays off in the long run by ensuring uninterrupted music enjoyment without compromising security.