If we compare WOW! internet with Windstream internet, the major difference is between the kind of technology is that is used by these internet service providers. On the one hand, Windstream internet provides their services in 19 states around the United States whereas, Wow internet or Wide Open West provides their services in only nine States around the US.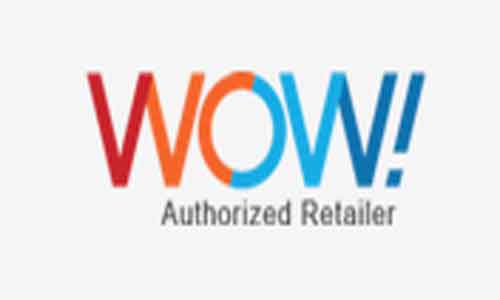 The number of users
As mentioned above, WOW! is a regional provider and they offer cable TV, home phone, and broadband internet service. Since they only provide their services in nine states, the number of users that they have is almost 85000. This number is huge because they only offer their services in selected areas.
If we talk about Windstream then it is comparatively a new internet service provider, but the number of users they have has exceeded 1.1 million. The reason why they have a huge number of users is that they are very economical or affordable, and along with that they also provide the latest fiber-optic connection which they have named Windstream Kinetic internet.
Read through to see the details of the packages that are offered by both providers.
Internet packages offered by WOW! internet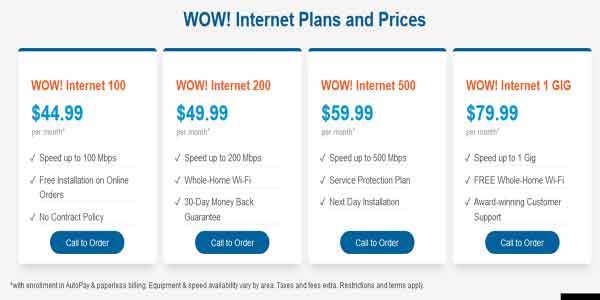 Three different internet packages are offered by WOW! internet.
The minimum internet speed that is offered by WOW! internet is 200 MBPS that costs around $49 a month and that is a promotional discounted rate. It supports 4 devices at the same time without any speed lags. The minimum speed is high enough to support every kind of usage the IT remote work, online classes video conferencing but simply browsing or surfing through the internet.
The medium internet speed that is is offered by them is 500 MBPS for a cost of $59 a month. It is for people who have a larger household or who have extensive internet usage. The speed is enough to support 7 devices at the same time.
The highest internet speed that is offered by the internet is 1 Gig, which is ultra-high-speed internet. This speed is ideal for people who want the highest possible internet speed because they love enhanced internet speed. It supports multiple devices at the same time and it is ideal for people who love to play games because they will not face and intrusion or any connectivity issues with this internet speed.
Internet packages offered by Windstream internet
Windstream offers Kinetic internet that has the latest fiber optic internet which means even the minimum speed will give you a fairly high internet speed because of the technology used by them.
The minimum internet speed will vary from location to location, which is usually around 25 Mbps that supports up to two devices at the same time but if you want a higher internet speed, you will have to choose 100 MBPS or 200 MBPS and it reaches up to 1000 Mbps.  The price for 1
Gig Internet is almost $80 which is a very economical rate.
Once you are aware of the internet packages that are offered by a certain internet service provider, then is next question that arises in your mind is about the features and benefits of choosing that internet service provider.
Benefits of choosing wow internet service
There are multiple benefits of choosing WOW! internet service. All of the users are always concerned with the kind of router they will use because it determines the quality of the internet signal set you will use. WOW! internet offers a whole home wi-fi which is is an enhanced router that distributes the signals of your internet evenly throughout your home, and you can get stable internet Wi-Fi signals around each corner of your home.
Usually, people want their services to be installed as soon as possible but most internet service providers take 3 to 5 days for the installation process. WOW! internet offers next-day installation, that allows you to get your internet service installed the very next day after you have placed your order.
You are also able to get a free installation that allows you to save up to $80 if you place your order online. Remember that free installation is only for online orders.
The best part is that you get a 30-day money-back guarantee. Wow internet that allows you to configure out if you are satisfied with the Internet service or not.
Benefits of Windstream internet
Like all the internet service providers there are many benefits of choosing Windstream internet service that we will list for you.
Windstream internet offers unlimited internet data, which allows you to be free of all the worries off of the data limit.
If you are the kind of user that is always concerned about security in the online world from potential hackers or viruses to keep your data and your device is protected then Winston will be the best option. They offer enhanced security features that also include a parental lock that allows you to keep a check on the kids and their activity even when you are busy with your work.
There is no contract required and there is no early termination fee that is charged if you plan to cancel your services.
Wrapping up
We have provided you a fair comparison of both internet service providers that will help you to choose which internet service provider will suit you and your internet usage better.