Fix This Copy of Windows is Not Genuine
If you haven't Purchased License Version Then after Trial Period Over, Your Computer are Showing This Copy of Windows is not Genuine Error in Right Bottom Side. This Also Restricts Some of the Main Features of Windows OS, Hence We Have to Fix This Copy of Windows is Not Genuine it. Here we Share Best Possible Solutions to Remove it in 1 Minute by Reading our Simplest Steps.
Microsoft Windows is very popular and very easy to use interface operating system. Sometime Windows Doesn't Able to Fetch Activation key when you turn your system on, Because changing of system settings or Your key is expired or any reason So today we share Some methods to solve this type of error in All windows 7, 8 , 10 versions.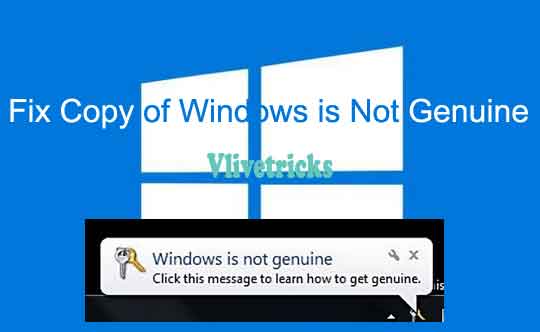 What is This Copy of Windows is Not Genuine Message ?
Windows operating system is mostly used for business works , But when you do your work and you get this problem so many options of windows is not work after coming this error and our mind is disturbed, Then we search about this error but after waste lots of time we are unsuccessful so here we Share very easy to understand steps for Activating Your copy of windows and Make it Genuine without any special knowledge. You have to do Just some changes in your windows settings and your error will be removed.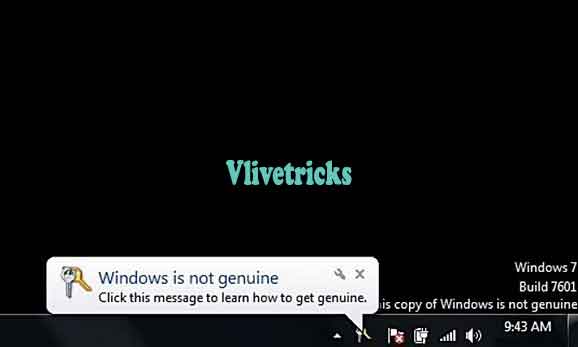 We posted precautions , why this error is come , how to solve or fix , different name of this same error , which parts of windows is not work after coming this type of This Copy of Windows is Not Genuine error. If you don't understand by Procedure then we also share youtube video to fix this problem. So users follow and read below steps carefully to Fix this Problem and Make Your System Like Before.
Which of the Problems You Faces if your Copy of Windows is Not Activated
Many peoples getting this error but they don't solve this because of they search on google but they get very hard steps and Fake Survey Tools Which Installs Lots of Virus and ads in Our System so be Aware From Them. Many peoples do not mind but they don't know by this error your pc may be come in trouble and your Data may Lost. We listed below most common problems is come If your Copy of Windows is Not Original. Many problems we can see but many are background.
Regular prompt this error pop up so our concentrate of doing work is reduce, and our mind is Upset , In our work would be a mistake etc.
Battery performance is also decreased because this process eats lots of ram and processor.
Some of the options is not work till you fix this error.
Whole system performance will be slow.
You cannot change your Wallpaper of your home screen, You only see black background.
Small error message is always shown in notification area, So when you take screenshot its very hard to remove from them.
So we recommend if you getting this type of error or similar error then solve it fast to save your pc from above problems.
Similar errors
If you get error from listed below then you can also solve by this steps. All this error have same steps to fix.
Windows is not genuine.
With Build code 7601
 in Vista.
With Build code 6002.
Crack.
This Computer is not Running Genuine Windows.
With Build code 7600.
Why you get this error Pop up ?
In windows , if any problem is come then you"ll get popup with error code. This is also one type of error.
Main reason behind it you use Pirated or cracked windows or You activated by any crack. Because windows not allowed not run without their official license key. If you use Pirated version then you"ll get pop up every time when Boot computer. Another Reason is windows Version is out dated so regular update windows because if any error is come then windows automatically solve it when you do update.
Fix copy of windows is not genuine or similar errors
Fix This Copy of Windows is Not Genuine on windows operating system. For activate copy of windows with genuine license. Open cmd via admin permission and enter below mentioned command.
1. Command prompt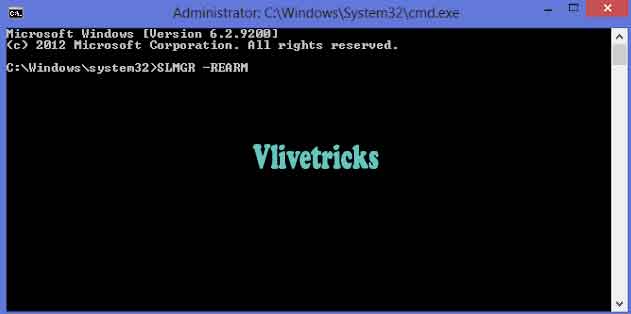 Firstly you need to open CMD as administrator. [ You can run command prompt (CMD ) by various methods is windows. Click on Start Menu , You"ll see Cmd. Search using search box by pressing win key + S. You can run by Also Entering Cmd in Run Box , Open Run Box by Pressing Win Key + R. For giving Administrator permissions > Click on Right Click , You"ll see Run As Administrator Option ].
After open CMD by Admin Permission , You need to Type SLMGR -REARM and Hit on Enter, Your error is removed successfully by this command for changes you need to restart your system. If Above command is not works for you Then enter SLMGR /REARM instead of above.
You get this Pop up "Command Completed Successfully" if you don't get this pop up and you get another error then follow below different steps to solve different errors.
Error -1 :- If you get this error "maximum allowed number of rearms has been exceeded" then follow below steps to Fix this
Open Registry editor [ Press Win Key + R >> Enter regedit.exe And hit on Enter ].
Navigate to this path HKEY_LOCAL_MACHINE <-> Software <-> Microsoft <-> WindowsNT <-> Current version <-> SoftwareProtectionPlatform.
Find SkipRearm and change from value 0 to 1.
Restart and error will be gone.
Error -2 :- If you get this error "SLGMR is not recognized as an internal or external command" Then Follow below steps to fix this
Entered Command Correctly.
Make sure opened cmd as administrator.
May be problem in your slmgr.vbs file. So navigate to this file and change their extension to slmgr.vbs if any other extension is seen. You get this file in System32 Folder.
Again follow method 1 after solving this common issues which come in method 1. On Next Time the Copy of Windows is Not Genuine Message will be Permanently Removed from your Screen.
2. Uninstall KB971033 Windows Update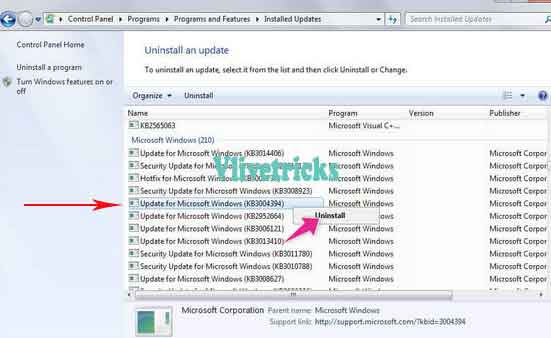 Fix this copy of windows is not genuine error by uninstall this name KB971033 of updates. Follow below steps to remove or Uninstall KB971033  this Updates.
Open Control Panel, Click on System and security option.
Click on Windows update then Click on "View Installed updates" ( See in left Sidebar ).
Search KB971033 this update.
Right click on this update file and Click on Uninstall.
Restart system Error This Copy Of windows ….. will be gone.
3. Fix Using RSOP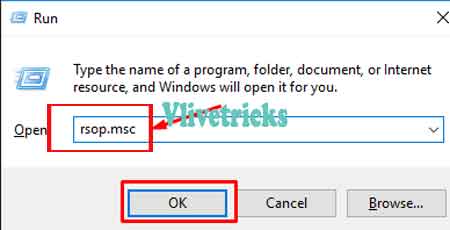 Method – 3 is based on RSOP, Do some changes in security setting and The error is gone forever.
For open rsop settings , You need to type rsop.msc  in Run and hit on enter.
Navigate to this path Windows Settings <-> Security Settings <-> System Services.
And then search "Plug and Play" from many files which is listed after click on system services.
Right click on it and Just look for Startup and Click on Automatic.
Open Cmd as admin , enter this command gpupdate /force and hit enter for work this Rsop method.
Restart and your Copy of Windows Will be Activated and Marked as Genuine Forever.
Video Procedure
Wants to view the video of this methods. We get this video from youtube may be helpful for you.
Conclusion
We hope you understood our all methods and Successfully Fixed "This copy of windows is not genuine" Warning. You can solve all types of errors related this. By solving this error your pc performance and other small error is come in process will also solved. We hope this post is helpful for you, Please share with your friends and relatives by clicking below social icon may be they also get this error. If you Still Facing Problem after All Follow Methods then Explain it in below Comments , We Will Try to Solve it.