Making partition on c drive is very fearful because single mistake can corrupt whole windows so correct guide is very important. In this article we"ll help you to making partition laptop c drive on windows 11 and there is no need of format.
If C drive have less space then using guide increase it by merging free space from other drive or wants to make partition of c drive and merging into other drive or make new one. This all can be done without formatting laptop.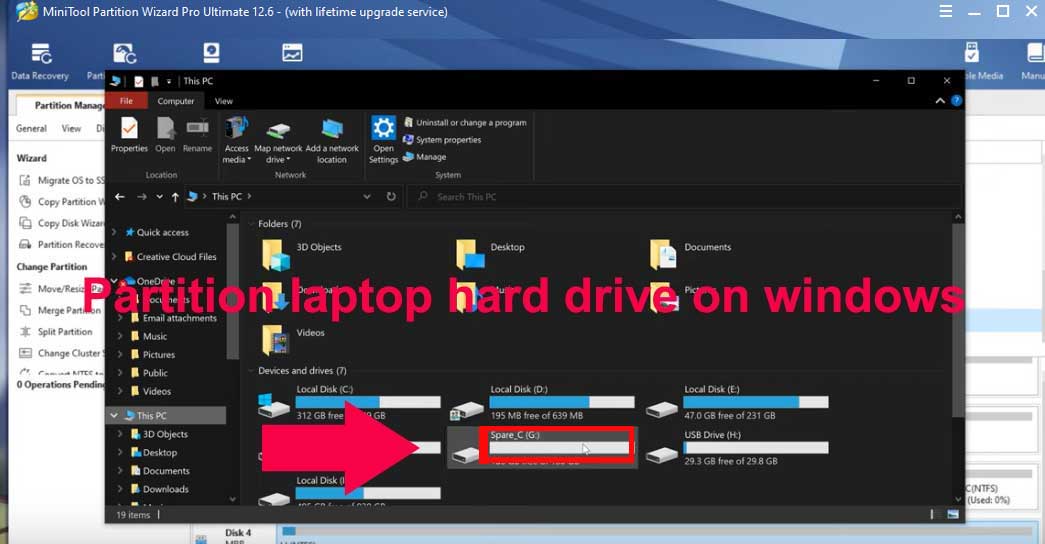 Managing hard drive partition on windows 11 is very simple as like windows previous version but some of the options is changed which makes difficult but once you follow the steps, You don't need guide for next time.
Mostly Partition of laptop hard drive requires more when windows is already installed on device because on fresh windows installation we gets option to manage partition before install.
Pre-install windows 11 laptop comes with very only c drive space and partitions, Also windows 11 doesn't give direct option to do this. Disk manager doesn't make or merge free space easily so in this method we will use the third party software named mini tool partition wizard which do all of this in few clicks.
What is mini tool partition wizard ?
Partition wizard is a windows tool by mini tool. By following wizard options, Easily anyone can make partition on hard drive. It helps to format / resize drives / create new drive between GPR and MBR disks.
Easy to convert partition from NTFS to FAT32 or FAT32 to NTFS, Convert dynamic disk to basic without need to format disk. It is fully compatible with windows 11.
Apart from manage laptop hard drive partition, It has below tool also.
Data recovery – Recover lost data from NTFS/FAT32/Damaged drives.
Disk clone – Easy to clone HDD to M.2 SSD , Back up or upgrade Hard drive
Disk Check – Automatic detect and fix all disk errors.
How to partition laptop C hard drive on windows 11 without format ?
1. First of download partition wizard from this link and install on windows 11 system.
2. Open by double click on desktop icon. It will show all drive details on software homepage. Select any drive like "C". I will use the "C" drive where windows 11 is installed.
3. After select drive on partition wizard, You will see "Move/resize partition" option in left side under Change partition option.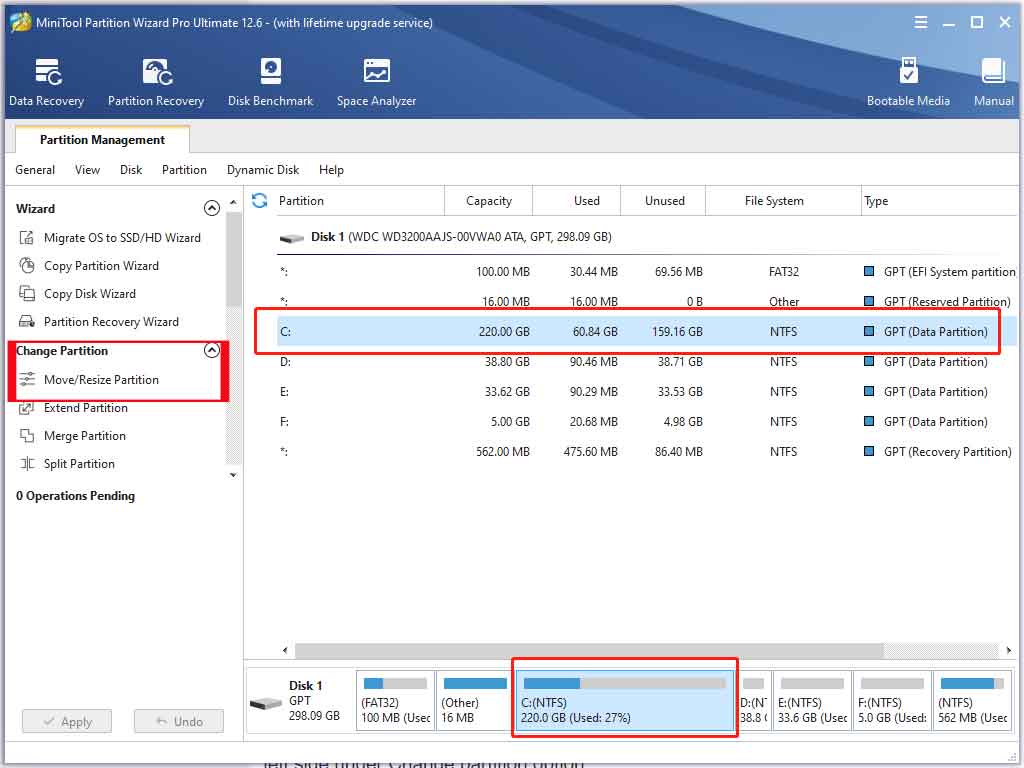 4. Popup box will open, Here change the partition size of current C drive. Like my C drive size is 220GB and i wants unallocate 40gb so i will enter 180GB in partition size option.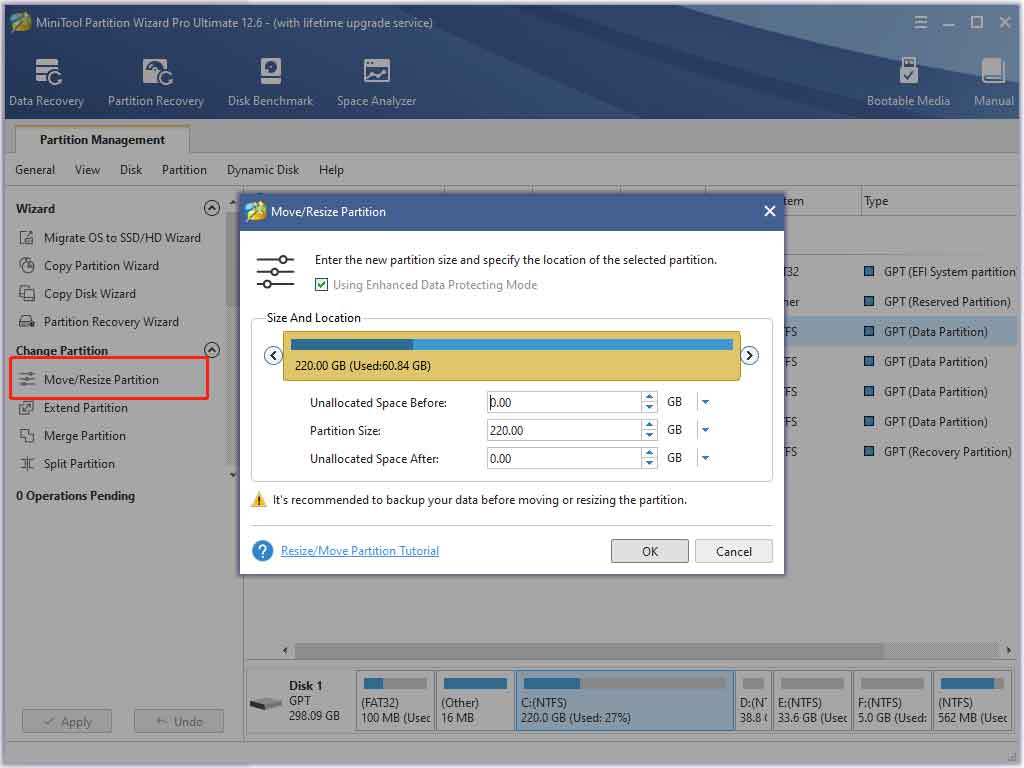 5. Click on "Ok" and apply the changes, Confirm it. May be system will restart and take few seconds.
6. Now you will see 40gb Unallocated space which partition from C hard drive and no any format required for this process.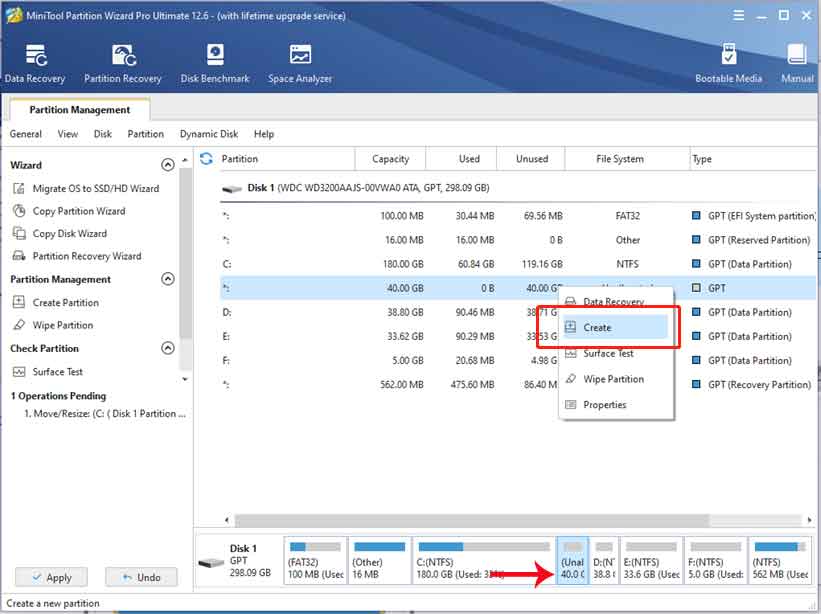 7. Right click on "Unallocated space" drive and select "Create" option from list.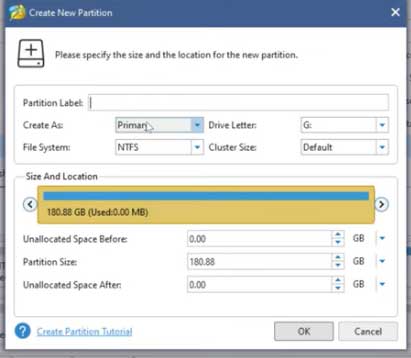 8. New popup box will open, Enter label name , Select drive letter and leave other fields. Select new drive partition size, If whole then no need to enter. Click on "ok" button and apply the changes.
9. That's it ! Successfully created partition on laptop c drive in windows 11 and no format or single data loss. Open my computer and you will see new created hard drive partition.
The method also works on windows previous versions like 10 , 8 & 7.
Wants to recover deleted data then select data recovery option from software homepage instead partition.
This is the safest method for partition laptop c drive without data loss and format require. Still you are not able to do then describe your error in below comments section.