Good internet services are important whether you are living in a big city like New York or a rural area. However, it is quite difficult to find one when you are living away from the city.
The major reason for that is most of the territorial internet service providers generally expand to the areas with more population (which is obviously the cities). Hence the rural areas are always left out and rarely get the chance to good internet connections.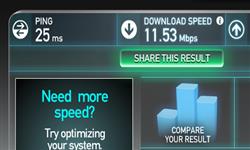 So, in search of the best internet connection for rural areas, let's first have a look at the type of connections that are currently used in the US on a bigger scale.
Types of Internet Connections in the US
Different internet service providers use different connections to provide internet services to their end customers worldwide and always invest in more-cost effective yet reliable and faster options. Currently, four of these internet connections are being used widely to deliver internet services across the US.
These options include but are not limited to; Fiber Optics, Coaxial Cable, DSL, and Satellite. Let's have a quick look at these connections and their capabilities.
1. Fiber Optics
If we talk about the fastest and most reliable internet connection, fiber optics is so far the best one. With its capability to offer symmetrical download and upload speeds, it is certainly the top choice of extensive internet users.
It can offer a download and upload speed of up to 1000 Mbps and generally offers unlimited data. However, it is not widely available yet and is limited to specific areas.
2. Cable
Cable Internet is the second choice after fiber and among the most widely used internet options in the US. It also delivers a download speed of up to 1000 Mbps, however, the upload speeds are not as good as fiber.
It is reliable, fast, cost-effective, and above all, it is widely available. That makes it the best internet option to get if it is available in your area.
3. Satellite
Satellite is the third and most widely available internet option as it doesn't require any wired network to offer services to its customers.
It uses satellite dishes on both customer and provider's end while the satellite in space is used as a medium to transfer signals in between. That enables satellite internet to offer services even at the remotest locations as long as the view between the satellite and the dish antenna is clear. And that is why it is a preferred internet connection for the rural areas.
Currently, there are two internet providers that are using satellite connection to deliver internet services, HughesNet and Viasat. However, Hughesnet is the cost-effective and reliable option compared to Viasat. Visit here to find out details about Hughesnet plans and prices.
4. DSL
DSL is the traditional internet connection that uses phone lines to deliver internet services to its customers, and as imagined, quite slower than the other available options.
It can deliver a download speed of up to 100 Mbps as long as it is available in your area. But quite frankly, you will only get that speed if you are lucky enough. Otherwise, you will be stuck with a download speed that ranges from 1 Mbps to 25 Mbps.
In comparison to satellite, the good thing is that DSL offers more data and doesn't throttle speeds. Moreover, it is a little cost-effective than the satellite as the price usually falls around $50 per month.
Best Internet Connections for Rural Areas
Among all these connections, three are widely available across rural America and ensure customers have internet access despite their location. After careful analysis and evaluation of various options, here are the top choices for internet services in terms of connections and service providers for rural areas.
Hughesnet – The Best Satellite Internet Connection
We already know how satellite internet works and what it has to offer. So, it is the most convenient and so far the best option for internet service if you are living in rural areas and don't have access to other internet connections such as Cable or Fiber.
Hughesnet offers a download speed of up to 25 Mbps with all its plans, giving customers the opportunity to choose based on the amount of data that suits their needs. Moreover, it is not as expensive as the other satellite providers, making it a desirable option for customers who prioritize their budget while getting internet services.
Besides that, Hughesnet doesn't have any hard data limits and allows customers to stay connected without any cost, even when they have used all the data in their plan.
For Hughesnet Internet, the monthly charges start from $59.99 and go up to $149.99 per month. So, you can choose any option as per your budget and get the same speed as everyone else.
CenturyLink – The Best DSL Connection
CenturyLink is among the best internet options when it comes to DSL internet services.
The good thing is that most of its coverage area includes small towns and rural areas where there are not many internet options available. So, if you have CenturyLink, most of your worries would be taken away.
However, if you are living in an area where CenturyLink internet is available, call and check for the speeds that they have to offer first. As in DSL, you will probably be getting a speed of around 25 Mbps. It can be faster but entirely depends upon your location. If the speed suits you, then go for signing up.