Have you just tried to play a video but find that it can't seem to load no matter what you do? That is probably because the format isn't supported, and while you could try to find a special player that will let you play it, an easier option would be to convert it to a supported format instead.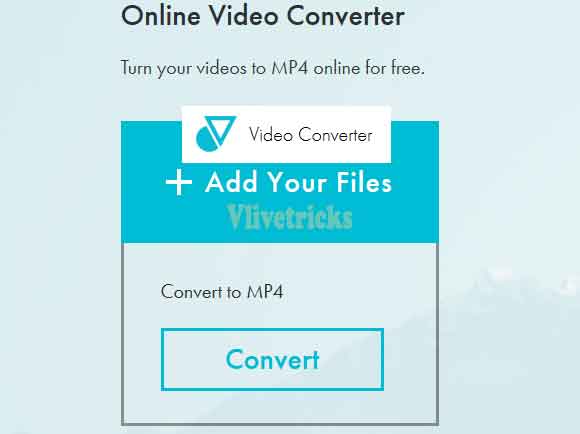 Although it may seem like converting videos is complicated, there are ways to make it a whole lot easier. In fact one such option is Online Video Converter, and it will let you convert your videos without any difficulty at all. I hope you checked Our Convert SWF Video to Mp4 Post
How It Works
Using Online Video Converter is really very straightforward all you need to do is follow a few simple steps:
Open the website.
Click on the '+ Add Your Files' button and select the video that you want to convert.
Click on the 'Convert' button to start converting it to MP4.
The only caveat is that if you want to use Online Video Converter the video that you are converting will have to be under 100MB. If it is you should be able to quickly upload it, and it will be converted to MP4 – which is the most widely-supported format and that you should have no trouble viewing on any device.
For a better idea of your options however you could look at an example to convert MTS to MP4.
Advantages of Online Video Converter
As you may have already noticed there are several advantages of using Online Video Converter that make it such an attractive option:
Free to use and requires no payment, subscription or fee of any kind.
Web-based platform that does not require software to be downloaded and installed.
User-friendly and does not require you to adjust any technical settings or parameters.
Outputs videos in MP4 which is the mostly widely-used and supported format and is also the recommended format for online platforms such as YouTube.
"What if You Need More?"
Despite its advantages, there may be times when you need something more powerful than Online Video Converter – in which case you could try its desktop version.
Simply put the desktop version of Online Video Converter is a software that will let you convert your videos to and from a wide range of formats. On top of that it won't be subject to any file size limitation, and can convert other media files between different formats as well.
Think of it as a far more powerful and comprehensive option – if you need it. With its help you can convert, compress, edit and improve, or even create animated GIFs from your video files.
Conclusion
In most cases Online Video Converter should be all that you need to make sure a video is compatible and can be played on any of your devices. However the option to access a more powerful version is always there, if you ever feel that you need something with a lot more clout.