Have .swf extension file of videos. And facing problem to share swf video because users can't easily play this type of video file in common video players. On this Tutorial we will explain about Best SWF to MP4 converter with very easy Method to Convert SWF Video to mp4 and other video Formats like flv video.
SWF is adobe Flash File which only plays on flash player or Enabled Plugin App. Once convert to mp4, Easily play swf video file on local media players then video to audio convert is possible.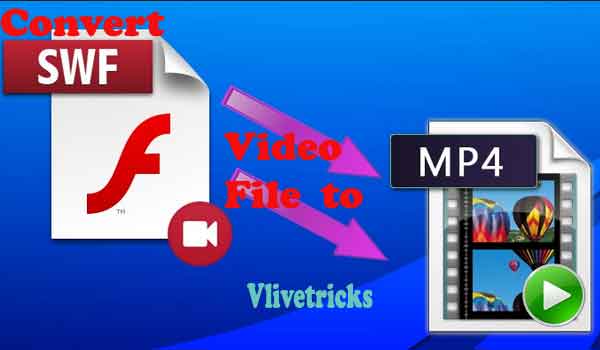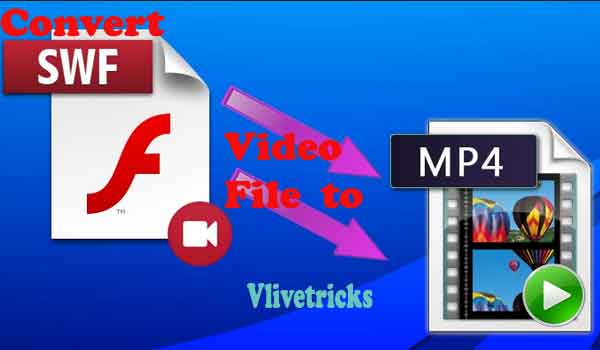 At internet lots of Software and Online Ways available to Convert SWF into other video Formats but Quality Matters. They Will affects on video quality so we recommend to use Best SWF Converter which we have listed in this Tutorial steps. This is Also Free and Fast Method to Convert SWF to Mp4 from Other Steps.
What is SWF Video Format File ?
SWF is a type of video format like mp4 which most uses to create animated videos with audio and graphics by flash player. This type of Files only plays on Flash Player Enabled plugin and add ons.
Why People Uses this SWF video format ?. Thinking if the Format not Supports on Common Video Players then why People Uses. Because to save the videos from copyright. Yes we can't edit SWF video file without the original FLA File. Hence people Uses swf video format to Create their Videos so no one can Copy their Work.
If you have SWF Video file and wants to convert to mp4 then follow below Simple Steps with screenshots help.
Best SWF to MP4 converter
Best SWF to MP4 converter is VLC media player. Yes convert swf video to mp4 is easy, fast & free. VLC doesn't touch video quality on convert.
Steps to Convert SWF Video File to Mp4 Free by vlc player
I hope you know about popular video player vlc which supports almost all the video formats. Vlc player also play and convert into other video formats. Similarly in this article we will convert swf video to mp4 using vlc :
If you don't Installed VLC Video Player then Download it
Once Download , Click on VLC Setup File and Complete the Installation by Follow Screen instructions
Launch it, Click on First option Name MEDIA
Click on Last 4th Option "Convert / Save" (You can directly Press CTRL + R Also to Open Convert Option in VLC)
New VLC Window will Open, Click on "Add" Button to Browse and Select all SWF Video Files which you wants to convert
Once Added you will see Path of your SWF on Window , Now List Below "Convert/save" and Select Convert Option from it (Press direct ALT + C Key to Convert Video Files in vlc)
Now Select Preferred Video format or Leave it for h.264 + AAC (mp4)
Now Select Destination for Convert SWF to video Mp4 File and set name of the file without extension and then Click on START to Start this Process
Once Process completed , you will get converted file with mp4 extension in your select destination folder (Process time depends on Video File Size)
Conclusion
So this is the Steps to Convert SWF Video files in to Mp4 Formats Free by Best SWF to MP4 converter VLC Video Player. In this way convert swf videos in bulk.
Successfully converted videos so Now its time to share with your friends circle , family who are looking for same. Getting any problem in this steps then free to ask here.