All Data is Not Showing Shortcut Icon Then Don't Worry here are Steps to Extract Data From Shortcut Virus or Remove It with Pre-installed Command Prompt. Many times our pen drive or another data storage like memory card ,SD Card  Data is automatically change in shortcuts virus . Actually our data is compressed in shortcut file and this type of file is virus file if our antivirus detects this then they can delete this file then our all data is formatted so before Deletes save or extract data from shortcut virus file
Remove shortcut virus from PenDrive is very easy Process like Deleting Other Files by SHIFT+DEL but if you will Not Follow Correctly then It Cause Loss of your Data so Here we shared very Detailed Explanation via CMD Commands so no any Software Required to Delete Shortcut Virus & Extract your Important Data From it
This type of problem is common in all type of data storage and this process is working on all type of data storage just you need to connect your data storage device to pc.
This process of removing shortcut from data files is working in Windows 8 , 7 , 10 and all other operating systems . This process is based on CMD by just type some commands and your data is extracted from shortcut file. Many time users have no chance other then formatting because this type of virus is also cover our data storage so this type of files shows just 1 Kb Data but actually under this compression our all data folder is stored so Don't delete it just try this method and save your data from shortcut virus.
At internet many tutorials is available for removing shortcut virus but this is very easy and fast method for extract Original Data from shortcut virus.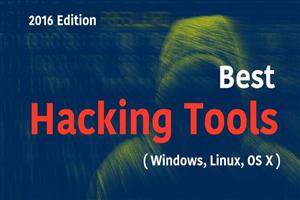 How to Delete Shortcut Virus From Data Storage Device
We will be explaining windows 7 ,8 , 10 process Actually this process works on every windows operating system but some steps is different So use your Brain or comment here for help.
Type Windows Key + R, this would open up the run window or search for CMD and right click and select "Run  as Administrator". Or also you can Run CMD in Own Way But " Run As Administrator ".
Type CMD in it and click on enter.
Connect your Pen drive and go to Computer, and check out your pen drive location, remember the USB drive letter or if you use Computer storage then remember hard drive letter.
In CMD, type del *.lnk for removing the link files in directory
 Then type, attrib -h -r -s /s /d drive letter :\*.* and press enter, in this case we are taking drive as E
Done! Your shortcut files has been removed successfully and Your Original data files Recovered from Windows Pc.
Tags :- Remove shortcut virus From Computer , Extract Data from Shortcut Files , CMD Command