Creativity never ends so today you too do something new through this best free hd stylish name maker apps for android. This is the latest collection of 2022 which helps to generate stylish name or edit your name in cool and fancy styles.
There is lots of features which makes your name more beautiful like high quality, photo frame, unique design, fonts, symbols, background and much more
You can make own stylish text images for whatsapp , facebook , instagram, Free fire, Pubg etc. You can generate your nick name , lover name , friends name etc. Use it for any type.
Suppose any of your friends birthday then create birthday wishes in style and send it. Upload the name on fb, instagram to make your profile more fancy.
Wants to Change background of image then article shared using mov avi editor app.
Let's come to list of best stylish name generator apps available online.
What is Stylish Name Maker / Editor / Generator ?
Writing our name or any word in more beautiful way as compare to normal. This generators automatically make it fancy with different different colors and styles. Just you have to pick and add where you wants.
Suppose we write vlivetricks in wordpad/Notepad then it is simple but if we use this apps then it will write like our logo. This is only example, from this apps you can create your name 1000% more beautiful from our logo
At internet lots of apps and online stylish name maker websites is available but you will not get this features which you get in below list. This all are free and variety of fonts, text available in it.
This is the top 9 stylish name generator and editor for name, nickname, family member's name, friends name, girlfriend name, boyfriend name with variety of unique styles like font color , size, photo frames , back ground , bold, italic etc which our default photo editor doesn't offers
This all the apps will generate your creation in hd quality, also it is absolutely free available on play store. You don't need to make any account (Sign up) Or any payment, only you need to install in your smartphone to create high quality stylish name.
---
Top Stylish Name Maker Apps for Android in 2022
The list of apps is sorted on basis of reviews , popularity , installation and features. At play store, When you search stylish name maker app on google play store then huge list will see but finding the best is very difficult.
Because you can't install every app and test every app. Its very time consuming task. To save your time, We found out this best stylish name generator apps. Let's take a look of it.
1. Stylish Name Maker App by AR tech
This is the perfect and best free hd name generator. You can write your word in lots of unique styles and 100+ beautiful photo frames.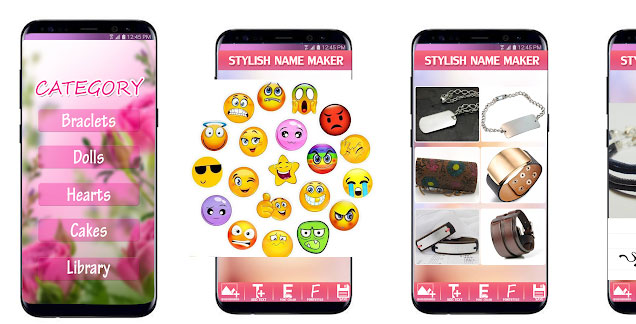 It offers the pro features for free. You can easily set font color with customization, set font size and style, make your name font bold and italic.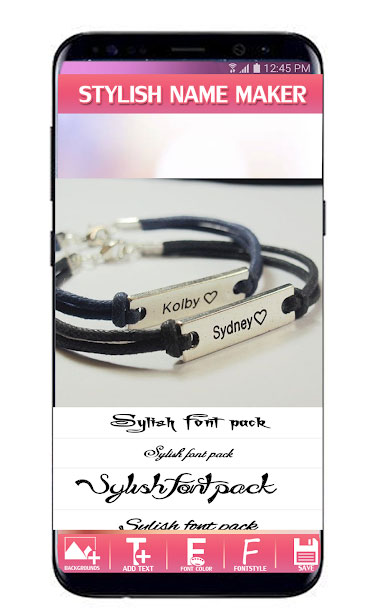 You can also select direct stylish text and edit it, free beautiful frames like rings, hearts, jewelry & sceneries will make your creation more fantasy , set custom background.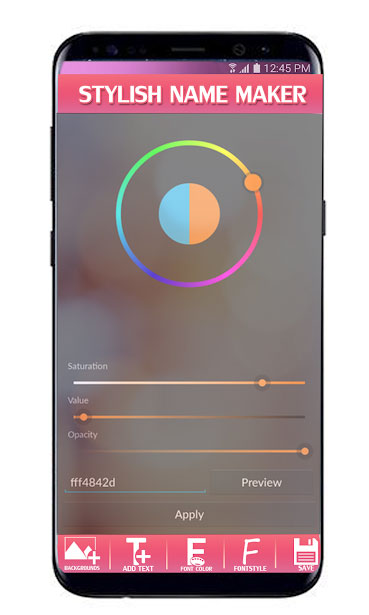 Once it create you can save image of stylish name and easy to share to whatsapp, facebook etc
2. Stylish Name Maker by Universal Apps Center
Another best free hd name maker if your android version is low but it contains some ads. The app developed by universal apps center and posted under "arts and design" category.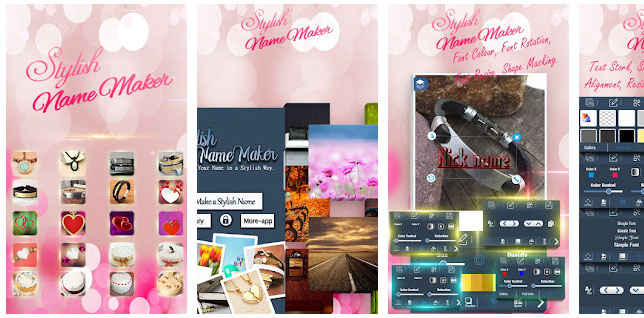 This is the perfect solution to write your name in stylish because it has lots of beautiful and unique photo frames, photo backgrounds.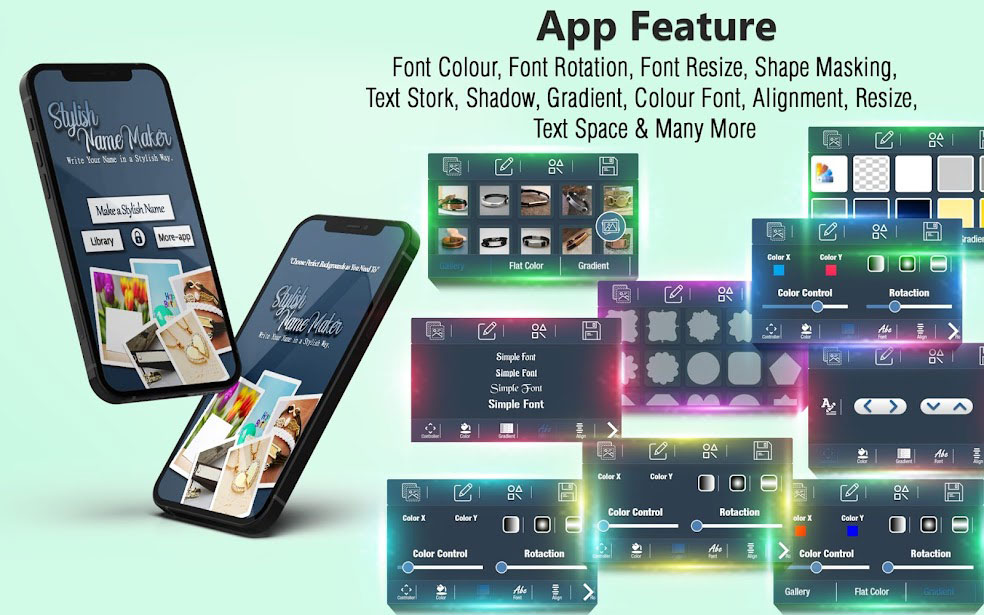 This is the best app for baby boy, baby girl, BF, GF or boyfriend and girlfriend name generator. It supports hd background image and frame to make beautiful , neat and clean image.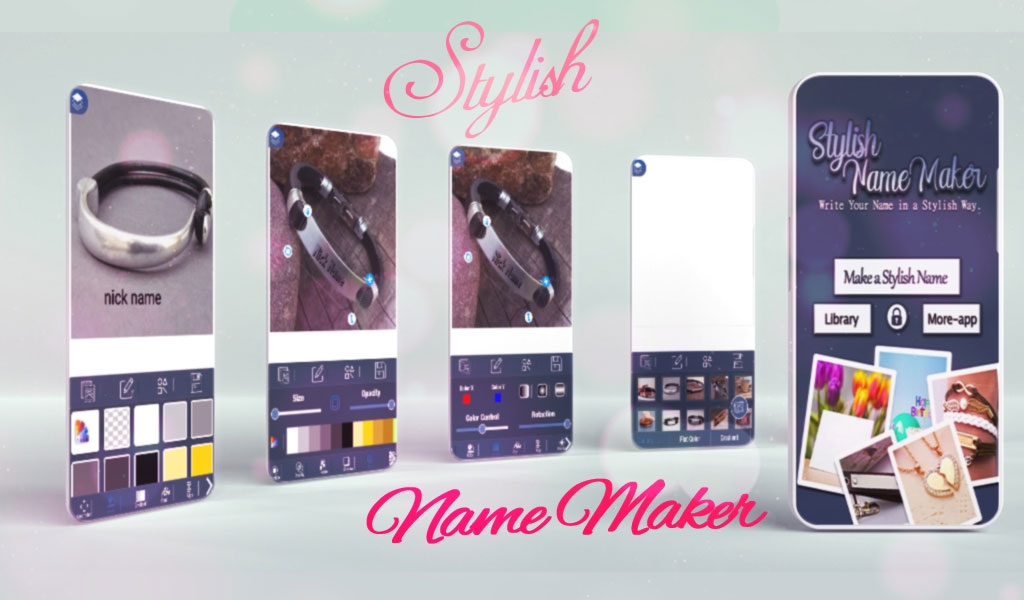 You can create and decorate own dp, status etc for facebook and whatsapp. Below is the some more great features of this app
3. Name Art – Focus and Filter App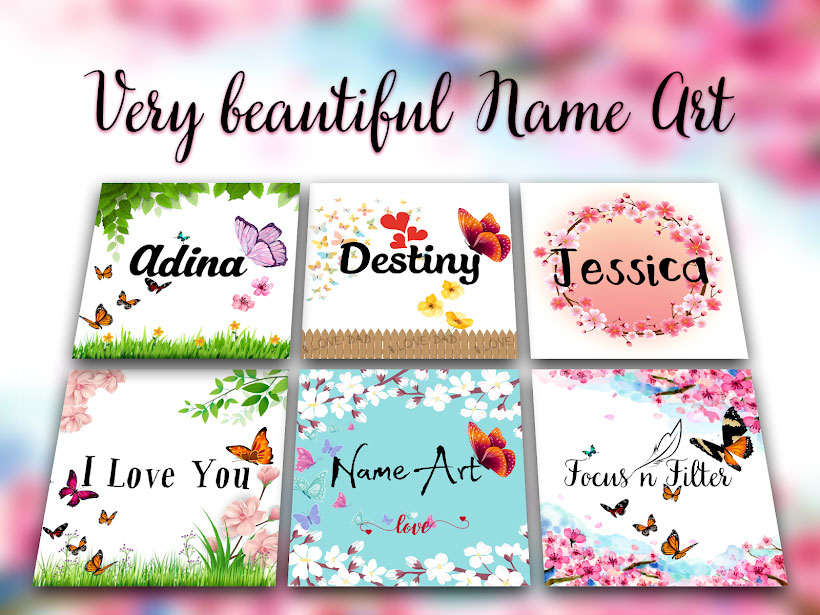 The app is my favorite and i used it when i wants to decorate my photos. It supports upload own images from gallery and decorate it by adding new stickers, fonts, colors, add text etc.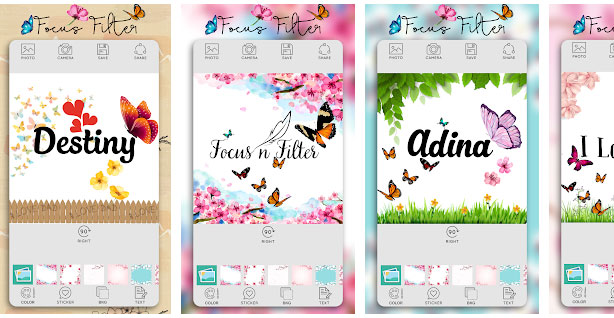 Some of themes you can direct apply like signature effect, handwriting font, art background, gradient color background, fingertip art to instant generate stylish name.
Here is the link of Name art focus filter app on play store.
4. Stylish Name Maker and Quote Designs By Bhima Apps
This is best art application to write your or your love ones name and nickname in unique style on beautiful photo frames. This app is rated 4.4 on play store with positive reviews. It is updated time to time but it requires android 4.1 and above version.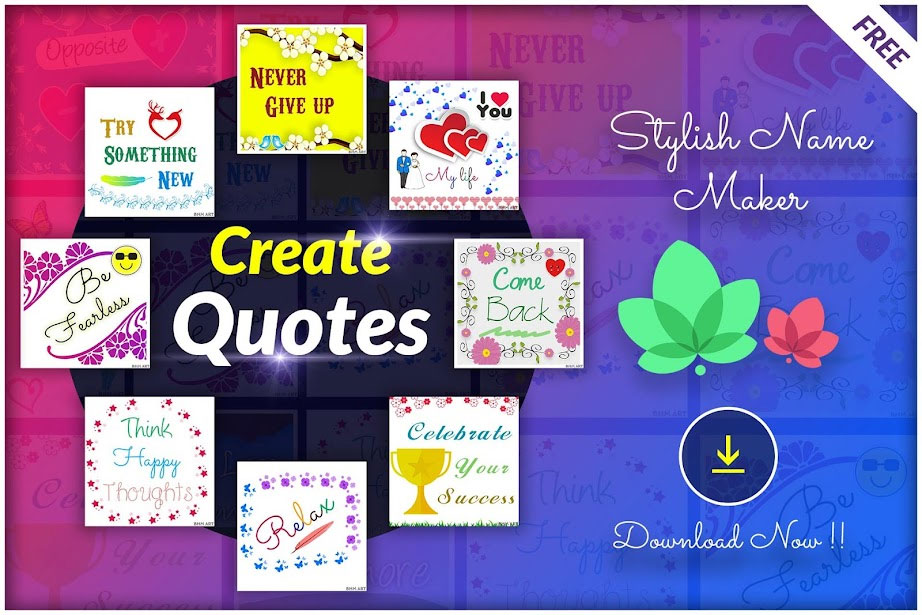 5. Flyers, Poster Maker, Banner Maker, Graphic Design
To make banners or posters, There is no need of any special knowledge of designing. From Nameart app you can make stylish things as like as designers.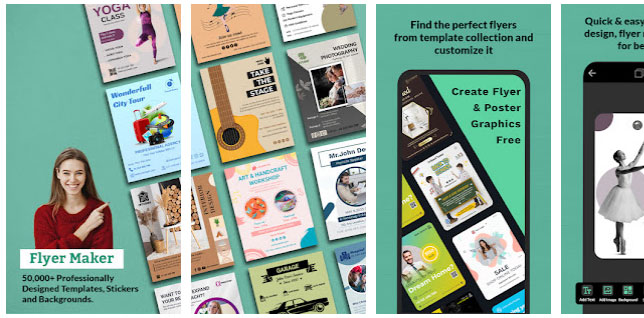 1000 of themes available on it, Which automatic do your work. After you can also customize it by colors, adding stickers, change fonts styles, change background and much more.
Here is the link to download Nameart poster maker from play store.
6. Stylish text generator by Microbots
Another best and free hd stylish name maker app developed by microbots with cool fancy text. Generate name on stylish keychain, locket, heart, bracelets, pendants etc.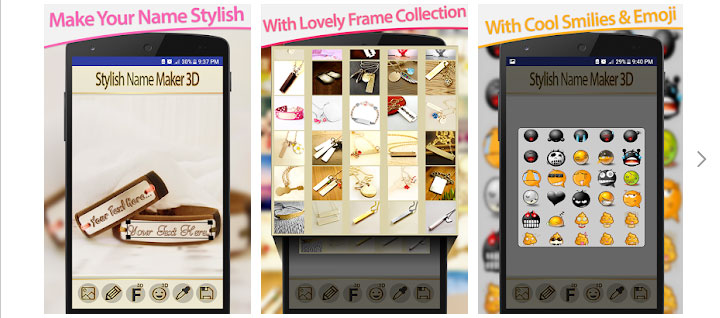 The app is easy to use , stylish fonts, cool colors, edit photo and add text on it, easy to resize, rotate, flip and zoom text on photo. You can direct save your stylish name on storage or share it on social network
7. Calligraphy Name
This stylish name maker app is different from other ones, If your work specially on fonts then leave others and install calligraphy name app.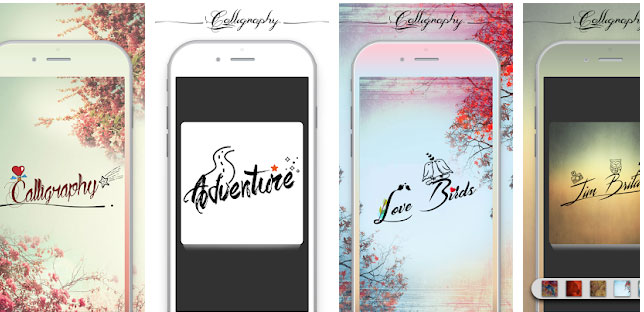 It contains 100+ calligraphy fonts styles to write your name or text with custom background image or color. Add the variety of text symbols, 50+ backgrounds, 30+ gradients etc.
8. Name on pics by Cruise Infotech
Wants to create fancy name fast like sending wedding cards or greeting cards then this Name on pic app is great work for you.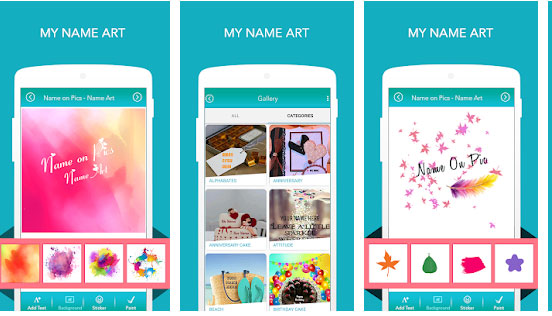 It contains lots of templates, Designs, fonts which is mostly based on weddings, Anniversary , birthday, friendship, good nights and other wishes.
All the stylish cards will generate in high quality pictures. The app already contains 15+ HD images in each category.
Here is the link to download name on pics app
9. Name art and name live wallpaper
Wants to highlighted or bling bling stylish names on images then go with name art and name live wallpaper.
The app will create stylish names on animations which is dynamic, Combine the stylish text, fonts, stickers and make it more beautiful.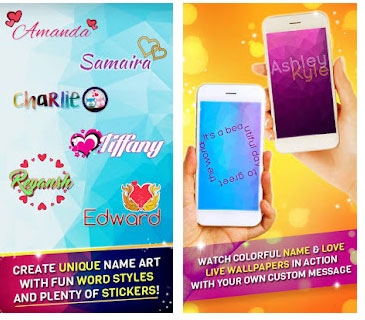 It is more suitable for baby stickers, baby names etc. Here is the download link of name art app on play store.
Final Words
So guys this is the best free hd stylish name maker apps list which i found on play store if you have any better app then please share it in comments and don't forget to give review of this apps.
I hope you loved this post and you will share with your friends too.