Showing "Invalid imei" error means sim card will not work until fix, Here is simple method to restore old imei number on android. The fix works 100%, Doesn't matter error comes after factory reset or rooting the android phone.
In some Of the android Phones this is the Major Problem When you Flash, Root, Hard Factory Reset, Firmware Change on Android. You Will Message like Invalid Imei Number After that you Can't Use Sim, Calls, Sms, Internet etc.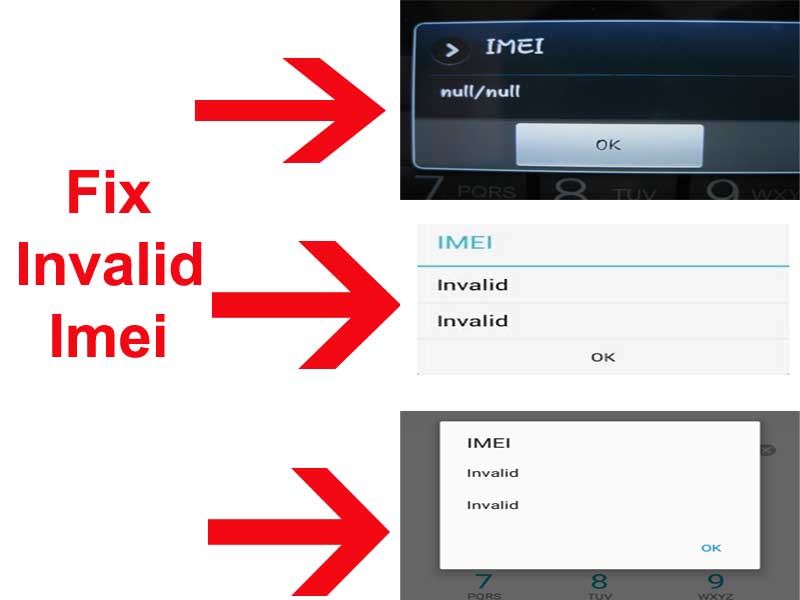 Mostly after Rooted android Phone, Its Breaks Warranty of Phone and start showing Invalid Imei Error after restart. Its a common error and shows sometimes without doing anything. You Can easily Fix This Problem Yourself without Going to your Nearest Mobile Care using this article.
If invalid imei message showing After Root because Rooting is the process to Change Original Firmware to Modified so In Some Cases Your Imei Number may be Removed But you Can Easily Repair Invalid Imei Error on android Phone Without any Pc or Root. It's a very simple process.
In some cases Flashing android Phone gives This Error so Follow Our Best and Easy Method to Fix Invalid Imei Number in Android. The Method Will Work on Both Rooted and Non – Rooted Device, You Can Generate New one or Recover Old One.
---
What is Imei Number ?
Imei Number is Unique Numeric Digits Which Mobile Networks Uses to Track the Mobile Phone, Without this Identity you Can't Use sim on your Mobile Phone. Every phone have unique imei number which also printed on mobile box or you can check by dialing ussd code "*#06#".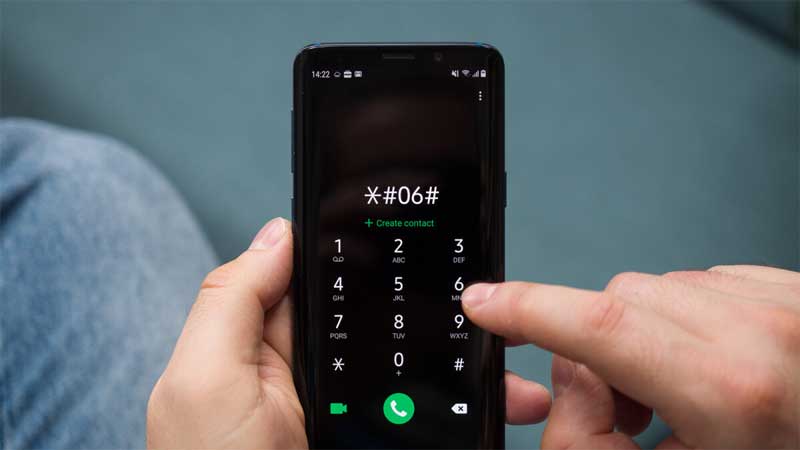 The same code works on 99% phones, It doesn't matter the phone is featured or smartphone. Entering the code in dial pad will instantly opens the imei number. Some phone requires pressing calling button after enter ussd code.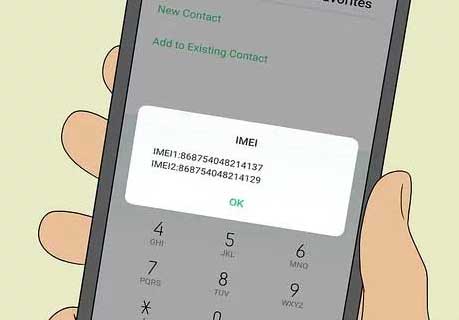 Why It Shows Invalid imei error on phone ?
When your Imei Number Removed via any of the Error then you Will get this Message, Mostly this Error happens when you are Flashing or Root your Phone then original firmware replaces old one which contains valid imei number. The new installed firmware doesn't contain imei or invalid imei.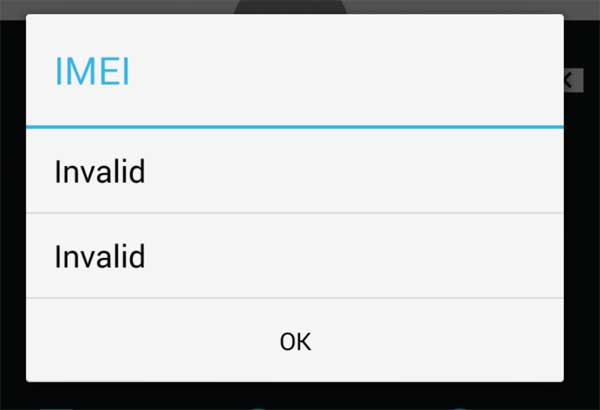 If phone contains more than two sim cards then every port has different imei number, If mobile network company found same imei on two phones or invalid series of imei then it doesn't connect to network and phone shows "Invalid imei" error on screen.
Now its Possible to Fix this Problem Yourself without Installing any third Party app by following simple steps which doesn't require any special knowledge.
How to generate valid imei number ?
Install Imei generator pro app from play store which also doesn't need root access. Even if you forgot original imei number then it will generate correct imei number.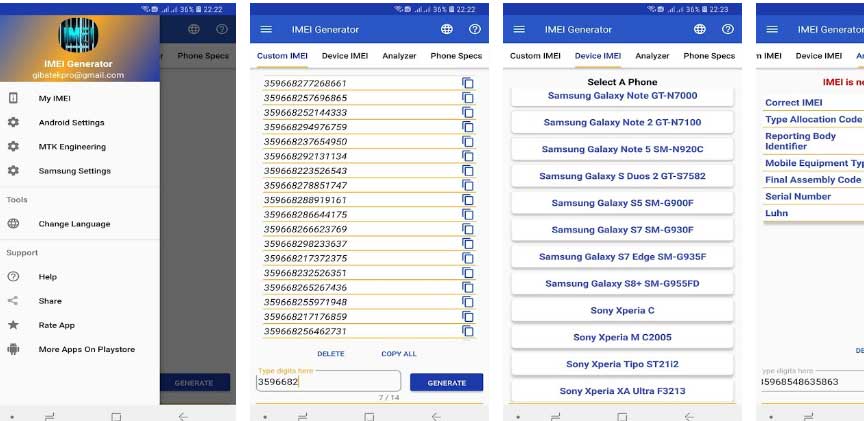 From the list, Select your phone model and it will generate imei number for you. It will also show original imei number details if available on phone.
Without wasting your time, now we start the methods one by one.
---
How to fix invalid imei number error on android phone ?
Here we shares the easiest method first which doesn't need any app or pc, By just entering ussd code. You can fix and restore old imei on android mobile.
I always prefer to enter valid imei number which comes with your phone, If any of the method fails to recover old imei number in that case enter imei number from phone box or printed inside handset.
On entering random imei will also change your phone user agent so enter valid imei number only. It will not break your phone warranty.
1. Engineer mode
This is simplest to fix invalid imei error after factory reset ,root or by any mistake. The method doesn't require any app installation or pc connectivity. Only you have to open engineer mode on android.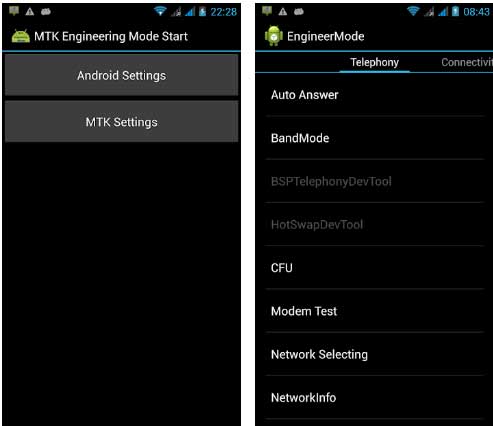 Only you need access of dialer pad and entering correct ussd code will redirect engineer mode where you can edit or save imei number of all the sim cards.
Here is the steps :
Open the dialer and enter *#7465625#  or *#*#3646633#*#*
Instantly it will open engineer mode, If not happen anything then press "call" button or download mtk engineering mode app from play store.
Tap on "Connectivity" option >> CDS >> You will show text box like imei – 1 , Imei – 2. Enter the imei number and click on "send" button.
Restart the phone and check imei number by dialing *#06#. If everything rights then invalid imei will not show and your sim card will work properly.
2. Chamelephon Apk
Above is the method for mtk chipset devices only if the above method doesn't work for you then install Chamelephon apk because the app is not available on play store.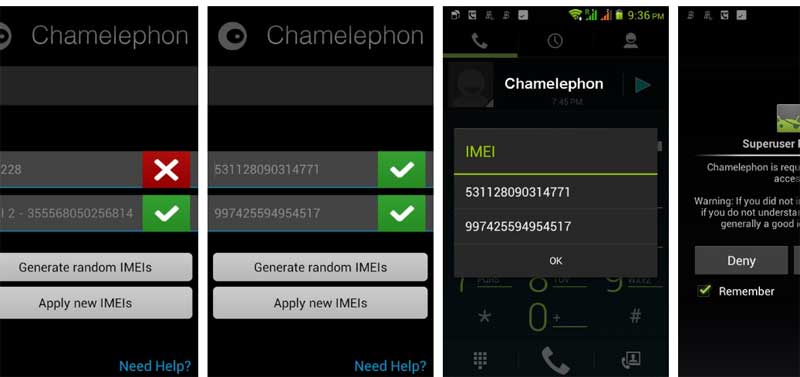 This is the simplest method to fix invalid imei issue on android, Open Chamelephon app. On homepage, The app will ask to enter imei number. If already filled then just apply it and restart the phone will solve this issue.
On some of phone models, It requires root access but try it. May be it work for you.
3. How to Correct Invalid Imei Without Root by PC
If your Device is not rooted then you need PC to Repair invalid imei on android. The pc app will do everything, You need to connect android phone to pc and give usb debugging permission to pc.
Open Your Phone settings >> Click on About at last
Now Click on Build Number 7 to 8 Times to Unlock  Developer Option
Now Open Developer Option >> Enable USB Debugging
If Already Enabled then Skip Above Steps
Now Download Android Dual Imei Changer by Pc
Open app >> Connect Your Phone via USB Cable
Enter Imei Number From Software
Restart Your Phone and Enjoy
Above is the method which doesn't require root access and can easily repair invalid imei on android phone.
---
Root methods to fix invalid imei number
If your phone is rooted then below method will work and fix imei issue in seconds. Here we are not sharing how to root android phone but you can find the tutorials on our website.
1. How to Correct Invalid Imei After Root Without PC
If your device is Rooted then you can change your Imei Easily without Use of pc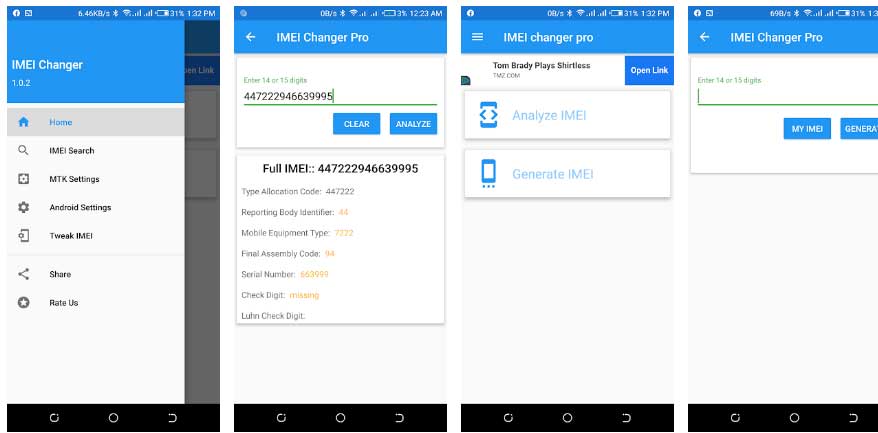 Download Imei Changer
Enter Imei Number from your Mobile Phone Box / Behind Battery
You can also enter any fake Number or Generate from app
Save it, Restart
That's it , Your Problem Will be Solved
2. Terminal emulator
On windows you would see CMD (Command prompt), Terminal emulator is same for android. It helps to execute commands. You can do various things on android by commands using terminal emulator. You can also change or restore original imei number.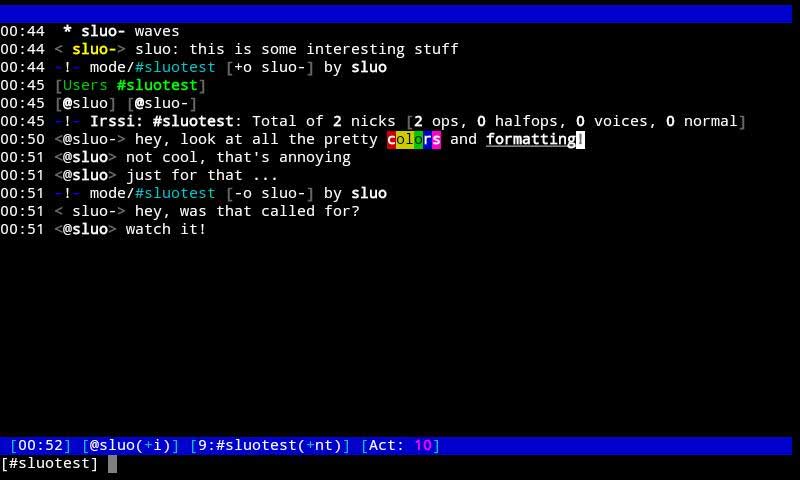 Firstly you have to download and install terminal emulator from play store [ Click Here ]
Open the app and enter command "su" will ask root permission. Allow it.
Next enter this command for single sim : echo 'AT+EGMR=1,7,"IMEI_NO."' >/dev/pttycmd1
Or enter for dual sim card : echo 'AT+EGMR=1,10,"IMEI_NO."' >/dev/pttycmd1
Replace IMEI_NO. string with your original imei number and enter
Reboot the phone will fix invalid imei issue and restore entered one.
---
None of the method works for you from above then still you have option using MTK Droid Tools which is windows application but it will root your phone first after you can correct imei number.
Fix imei on android using MTK Droid Tools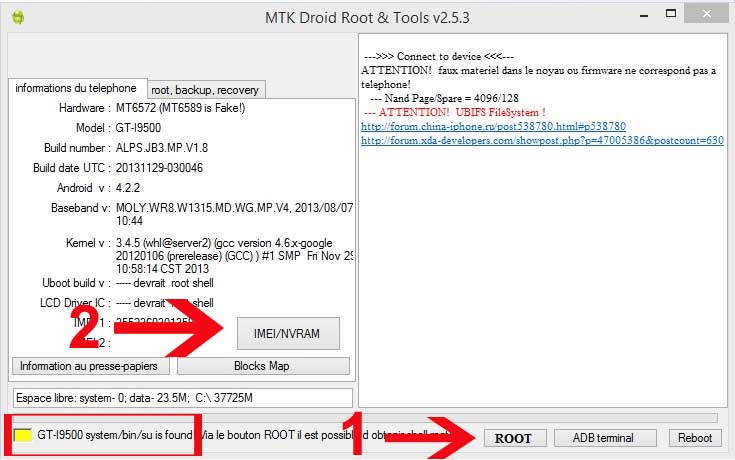 Download and install mtk droid tools on pc
Connect the android phone via usb cable, Make sure you have enable usb debugging option. In above method steps is added for doing this.
Your phone information will show in mtk droid tools app. Click on "Root" button to start the process.
If process successfully completed then click on "IMEI/NVRAM" which unlock after root process.
Enter imei number and click on "Replace imei" button. Allow it for factory reset. Once the phone restart your invalid imei error will be solved.
---
Final words
So guys This is the my Favorite Ways which i Uses when i Faces Invalid Imei or Null Imei Problem on my android Phone after root or Flashing.
The Methods Will work on all Conditions your Device is Rooted or Non -root but Pc Required in some methods if device not rooted. You Can restore Imei via any method but use original to avoid any warranty Issues.