Now a Days we can get our important updates directly to our whatsapp messages sometimes many peoples created fake by popular name so save from that here we sharing a wonderful trick by which you can check how much participants in that whatsapp group Before you join and can find that is original or not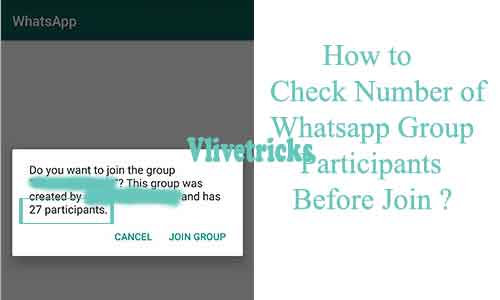 If we take example of crypto updates groups which is Rumoring too much this days because it helps to purchase but some of the peoples created duplicate groups as same name and Profile picture. This time we can't judge which is Original and which is fake ? But by the Number of participants we can judge it. Which have larger number is Original
How to Check Number of Whatsapp Group Participants ?
To know Number of whatspp group participants before join is not a Difficult task, Its too simple. There is no any hack or moded software needed. You can do whole steps from your official whatsapp but latest versions.
1. Before Start first of All , Download Latest Version Whatsapp Messenger in your Mobile Phone and Install it. Login to your account by Filling otp.
2. Now Click on Group link of anyone which is Not revoked [ Know How to Create Whatsapp Group invite Link ]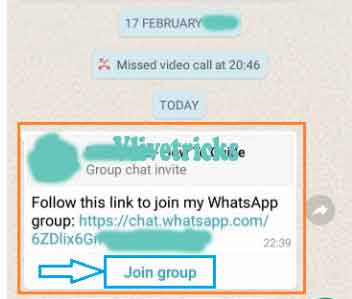 3. When you click from anywhere suppose from google Chrome or Facebook
4. You will redirect you to whatsapp app where it will ask to Join Group Confirmation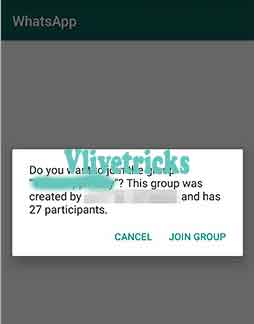 5. Here you will see How Much participants is Already added in this group, If you Thinks this Group can be this number of Subscribers then Click on join
6. Now you can successfully Read that Group Member messages and reply them
7. Once you join you can Check other Peoples Mobile number Also
I Hope you Understood Successfully and Got what you are Searching, If you Satisfy then Please Give Feedback in comment Section and Don't forget to share it with your buddies by below Social Icon