Some years Ago If you Used Chinese Mobile Phones then You Know About How You Can Easily Change Your Voice During Call with Various Effects but on Android There is No such Official Option but Don't Worry Here we Shares 3 Tricks (Best Voice Changers apps 2018) to Change Voice on android into Girls (female) and Other Lots of Effects.
This All Voice Changer Apps are Free Available on Play Store but every App has their Own Unique Feature Which We Discuss in this Article. You Can Download This App via Play Store or Direct install it Apk. Check Some Android Tips and Tricks Like this Similar Creation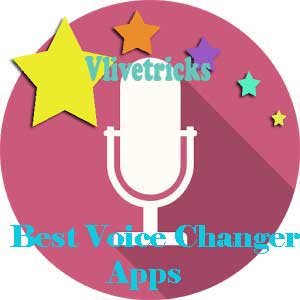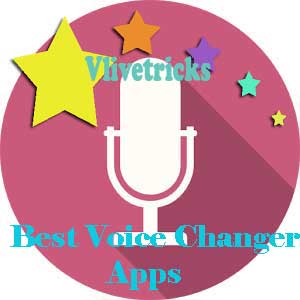 You Can Change Voice on Android to Any Female From Small to Aged from this Changers , Some Offer Effects Like Robot , Lazy , Kid and Other Lots of Effects. Just you have to Record or Upload your recording then It Will automatically Convert it into your Selected Effects Before Download or Save you Can Also Listen preview
Best Voice Changer Apps 2018
This all is Android Apps which You have to Install In your Android Phone Then Follow below steps to Convert Your Audio to Select Effects
How to Change Voice on Android into Girls Voice
If you are Finding any android app to Convert any Record into Girls or Female Voice then this Girls Voice Changer App Will help you. It will Change in to various Girls Tones. You Can Easily Check your Recorded Voices later and Manage it Direct from App.
Effects : Young Lady • Small Baby • 3 years Baby • 10 Years girl • 16 Years girl • 21 Years girl • 35 Years Lady • Old Women • High Pitch Toned girl • Low Pitch Toned Girl
How to Change Voice on Android With Effects
Voice Changer With Effects App
At Play Store one App is available Name Voice Changer With Effects Developed by Baviux Which Downloaded 50 Millions So this is Most Popular and Using App to Change Voice. Using this Free App , You Can Make Prank with Your Friends. The App Convert your Recorded or Uploaded Audio Voice in to Various Effects, You Can Easily Share With Your Friends Directly on Whatsapp
Effects – Normal , Helium , Hexafluoride , Robot , Big robot , Cave , Space mutant and Many More
Rated – 4.3 on Play Store
How its Works ?
Download it
Install , Open
Record Your Voice >> Apply Effects >> Listen Preview
Now Share or Save it
Features
You can Share it Directly on Whatsapp , Facebook Etc
Save it to Your Storage
Create Image with Sound
Set Phone Ringtone or Notification Ringtone Directly
Support Piano Effects
Import Audio File
Manage Your Saved Recordings
Voice Changer App by androbaby (Mostly for Kids Voice)
If you Didn't Get your Favorite Effect in Above App then Another Famous Voice Changer App will Solve Your problem. You Can Easily Change your Voice and have a Some Fun with your Modified. The Interface and Graphics of this App is Very Good. It Supports helium, chorus, monster, chipmunk, backwards and many other funny effects
Rated – 4.2 on Play Store
It Will Work Like above App , Only the Difference is Some Unique Funny Effects
Features
Preview Before Share and Save
Manage your Old recordings Like Play , Delete and Share
Final Words
So guys this is Best Ways to Change Voice on Android into Girls and Various Funny Effects Free of Cost. This All App Offers Downloading Option Which You Can later Manage Also Directly from App if you are Unable to Find Download Path.