If you wants to Check Vulnerability on Your network or Wants to Scan Tcp , Udp Ports to Prevent From Hackers then Today we come with "How to Scan Open Ports Using Nmap on Windows pc & Android" Without Type any Single Command. Even you Can Scan All Ports (Tcp, Udp) by this Single Piece of Software which is Also Freeware.
To scan Open TCP Or UDP Ports of any network using Nmap , You have to Install a Software in your Pc or Android Phone. Every one knows by opening any ports in network we can hack any network but question is how to find this open ports so we provide here full tutorials to scan ports by this you can find open ports in your network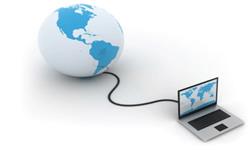 This is done by a software Nmap (Zenmap gui windows) Since Nmap perform its best with Unix(command line) because there is less restriction than windows. This happens, for example, when Nping is run under Windows (as Microsoft has disabled raw socket support since Windows XP SP2), or when Nping is asked to send ARP packets. Since in some cases it is necessary to construct ethernet frames, Nping offers some options to manipulate the different fields.
Hint :-You can also scan open ports in our network like airtel idea or other network and after this you can run free internet by open ports by nmd or other vpns
On Which Ports you Can Scan ?
On Router
On Ip address
On Remote Host
On Local Network
VPS
Best Free Port Scanning Tools 2021 for Attack, Find Vulnerability
1. Nmap Port Scan on Windows Pc without Command
Here is all steps to scan udp , Tcp , Ping open ports in your network
Install and open zenmap on windows
Fill target host (which you want to scan)
Select scan type (Intense scan , regular, ping scan, trace rout, udp scan etc.).
Click on scan
Wait till scan is completed.
That's it, Scanning Done.
If any ports is open you see it
2. How to scan Open Ports From Android?
Just download Simple Android app which You can scan Ports of Network or You wants to Scan Deeply then you Can Follow Below Anmap Mobile Tutorial, But it Required Root Access
Download Anmap Apk
Grant Root Permission if your device is not Rooted then you Cannot Enjoy all the Features
Enter Ip address on main Page
Click on Nmap Button
It will Scan your Targeted Server & at last it will show you Open Ports
3. Free Port Scanner Online Tool
You Can also Scan Vulnerability on your Network without any App Install on Android & pc which is Browser Based Trick. Hackertarget , One of the Best online Port Scanner & Hacking Tool website Offers this Service free of Cost. Just Enter ip of the Network to Scan Vulnerability. It is based on Nmap Commands but you have to Only Enter ip Address , Rest will do their Software
Visit Online Port Scanner Tool
Enter ip address
Hit on "Quick Nmap Scan" Button
That's it
Note :- Firstly connect your pc by network like modem , wifi , by your mobile then scan by nmap to get open ports in your network. Check this post How to make free internet trick of all networks which helps to make new free gprs tricks by scan and use Open ports.


This is for educational purpose only don't use for any illegal purpose otherwise we are not responsible for any harm or loss

Final words
This is Best ways to Scan Open Ports Using Nmap on Windows Pc & android Mobile Phone. We also added one online Methods by which you Can Start scan within seconds. I hope you Loves my article , If you Need any Type of help then Free to Comment here or If I Mistake anything above then Mention Below so i will Change it