From past years, Whatsapp have been a revolutionary app that uses internet to send and receive messages.
Not only that, it saves hell lot of time and money of an individual for the same.
Now it is also possible to send images, voice messages, videos, documents, etc through whatsapp. They actually need to update all these things as they have got user base of almost 800 million people.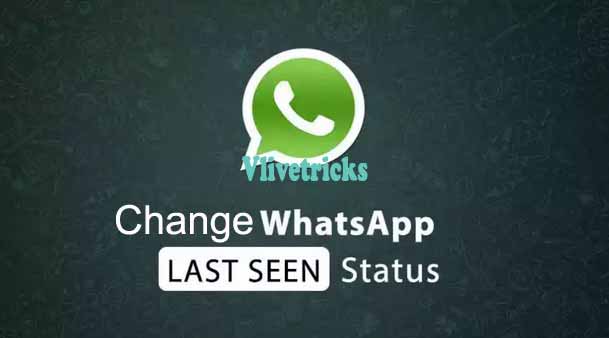 With the increase in their user base, the demands of all the users have also been increased out of which many people are willing to get a new feature that can help in hiding the last seen in Whatsapp itself.
Many of you might already know how you can hide whatsapp last seen and many of you wouldn't know so. Just in that case, to clear all your doubts, we have written this amazing article that will help the not so knowledgeable audience about "how to hide last seen in Whatsapp." Alternatively, you can also use GBWhatsapp in order to simplify your overall task
PS: No need to block anyone, just follow these simple guidelines and you are good to go.
Benefits of Hiding Last seen in Whatsapp
No need to break relationship by unnecessarily blocking people
Only the particular contact won't be able to check your last seen and others will be able to check easily
No matter the opposite person can or cannot see your last seen but you can see his/her last seen easily.
#1 method to Hide last seen
No matter which device you are using, an iPhone, an android or a Windows Mobile, the following method is perfect and the easiest among all of them.
Launch Whatsapp app on your particular device
Head towards settings and then account and then privacy
Search for an option "last seen", click on the same and then just select My Contacts
This option will hide your last seen for all of your contacts. However, for hiding from a particular contact just delete that contact from whatsapp and that's it. The deleted contact won't be able to see your last seen but you can easily check his/her last seen if he/she hasn't disabled the same too.
#2 Method for android users
For those who don't have any clue, there is an app names as "Last not seen" that does not allows Whatsapp to get your Last seen and show to others. In short it doesn't allow to update it.
However, the app is not available in Play store but Hey! We got you covered.
We have provided download link of the app below and also we have provided step by step[ guide on how to use the same.
How exactly does it works?
It actually doesn't do some great thing but deactivated or restricts your cellphone's internet connection. In this way, Whatsapp servers cant update your last seen.
As usual the beginning of any process starts by downloading this app
Launch the app and just tick "block last seen"
When you launch Whatsapp, you will notice that internet has been disabled automatically.
But when you close Whatsapp, internet comes back again:D
This indeed is the best method but I know very well that different people have different choices. Below I have provided one last manual method.
#3 Hide Last seen manually (Trick)
Many of you would prefer this manual method. Here we go
Turn off your Wifi or mobile Data
LAunch Whatsapp app, just read the message and send your particular message.
Close Whatsapp and enable your internet or Wifi. As you turn on internet, Whatsapp will be ready with its servers and the message that you have typed earlier will be sent automatically without the server even noticing that you came online and so your last seen will be hidden too.
Final words
This was an overall post about "How can you hide last seen in Whatsapp"
We have shown you almost 3 different methods and you can choose accordingly whichever suits you according to your needs.
Also, if you still have any query or any questions, feel free to comment below and out team will surely message you back.