Today We Will Guide How you Can Install AI Face Recognition lock Feature In your Existing Android Phones and More Secure Your Smartphone Like Iphone. If your Android Phone is Some Months old then Definitely this AI Feature is Not available because this is Popular Now a Days and Coming in Almost all Latest Android phones. If you Missing it then Read this Article Carefully to Get this Unlock by Face Feature in any Android Phone.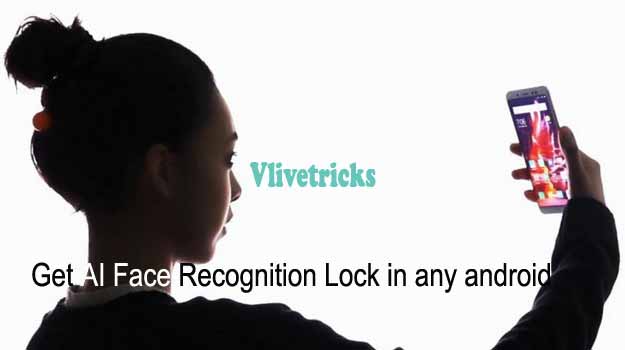 What is AI Face Recognition Lock Feature ?
It is Type of Face Recognition Security Where Our Camera Recognize our face to Unlock the Phone. If any other Face Try to Unlock they Doesn't Accept it so nobody can unlock your Android Mobile Except You. In other Type of Security Like Pattern or Passcode , Others Can Easily Learn when we are unlocking but AI Face Recognition Lock needs your Face. Also No need to fear about Forgot Password. Check Also Applock Pro for Free and How To hack Applock Content
How its Works ?
First of all , You have to Create New Security by Configuring your face in app, Now When your Mobile Locked and You wants to Unlock then your Front Camera Will automatically Run and You have to Fit your Face in Circle. If your Face will Matched from Configured Face then It will Instantly Unlocked.
Features of IOBIT Unlock App (AI Face Recognition Lock in Android)
Iobit is Created by Third party who Developed the Popular Applock App, It is Freeware Available and Rated 4.5 on Playstore and it has Lots of Features as compare than Inbuilt Face Recognition Unlock Feature in Latest Android. Here we Discuss only Unique :
Wrong Face Notifications :
If anybody Try to Unlock by their Face then you will get notification on your Email, In Short Words on Every wrong try you will get Email Notification with Their Face Photo.
Private Apps Lock by Face :
You can add this Security to your any of the App Like Facebook or Whatsapp or Settings, Rest of the apps will Open Normally but when you will Open this then you have to Recognize Face to unlock it.
Themes :
The App comes with Lots of Inbuilt Themes Which you can Set, They added lots of well Designed and beautiful Face unlock Themes.
FingerPrint & Screen Lock :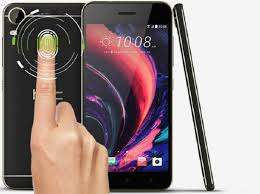 For Privacy Protection , They Also Added Fingerprint Scanner Lock where you can Unlock using your Finger only and on Screen Lock you have to Enter your Passcode and Draw pattern
Lock on Notification bar :
You can Also add the Security to Notification Bar, So when you will get Notifications from Social or Messaging apps then it will be Live Safe.
Delay Lock Option :
You can Set Automatic Lock after Every close , Screen Goes Off or Set your Own Time Interval like 2 Minutes.
Intruder Selfie :
When anybody Tries to Unlock your Phone by their Face then Automatically Snap will taken and Instantly Send to your Configured Email. It will also record Date and Time in applock. Easy to Customize Limit of Incorrect password.
How to Get AI Face Recognition Lock Feature in Any android ?
If you Liked the feature then its time to install by below Steps, Fingerprint Lock will only work if your android is above 6.0
Firstly , Follow this Play store link to Download Iobit applock [ Click Here ]
Simply install and Grant every Permissions which it Requires
Now Create New pattern or passcode
Now Click on Menu >> Select Face lock
Click on Start Button
After 100% Download of AI , Click on Enable now button
Configure your Face (Tip – Don't Move your hand)
Now Face page will be Opened , Click on both Right Side Options
That's It, AI Face Recognition Lock Feature has been Enabled in your android Like Iphone
How to Setup Ai Face Lock on Installed Apps
On Home Page, Select any App
Click on Lock Screen
Give the App Usage with Access Permission
That's it
The App comes with Battery Optimization so your Battery will not Drain, Secondly its the Free version so you have to Face Bogus ads on mobile Screen. For Remove Purchase the Pro version Where you will get Lots of fake Locks , New themes and Much more.
Check Video Steps Here
Conclusion
So guys I hope you successfully Enabled AI Face Recognition Security lock in your android Phone and More Secured your Phone. If Your Face not Detects then You can Also unlock it by pattern. If you liked this Post then Please share it with your friends and If need any help then Free to comment Here.