Tips for attractive youtube thumbnail maker
YouTube video thumbnail may stand out from the competition by doing a variety of things. Follow below tips and make attractive youtube thumbnail.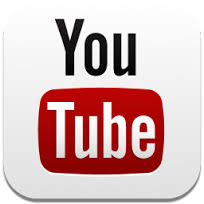 When making thumbnails for youtube, you must think of how to make it stand out. A lot of factors contribute to making your youTube thumbnail attractive in a number of ways. Here is a list of them.
1. Go with the right size
You must go with the right size when making thumbnails for YouTube. The optimal resolution to use is 1280 x 720 pixels if you want the highest quality images on desktop and mobile devices (16:9 ratio). A JPEG, PNG, GIF, or BMP file may be saved instead.
2. Your Background Photo
Keep your background image simple yet able to convey the right message to your end users. Making your background photo busy could distract your viewers.
3. Overlay Your Background Photo with Text
To boost your youtube background image, use a text overlay on it with fonts and colors that are easy to read. Ensure that title and selected keywords are part of your verbiage.
4. Customize your Fonts
Once there is a uniqueness in what you do, you will attract more viewers to your channel. So having a unique font is simply one more way to differentiate your YouTube video from other videos and make it feel more unique. Don't be carried away by the aesthetics of your fonts. Simply choose the relevant font category.
5. Use the Appropriate colors
The additional text must be simple to understand if you want your movie thumbnail to be successful. Therefore, be careful to select colors that not only go well with your film but also make it simple to read. Take some time to test your thumbnail after you've added your unique font, colors, and text to see how it appears and how well it stands out when put among other YouTube videos.
6. Choose a good photo
Use a photo that will create memories, seize attention and will make someone be drawn to click on your video. It is not rocket science. Other tips that will help you choose a good photo are
close-up of the topic;
using highly expressive faces;
vivid images;
appropriate lighting.
All the factors listed above will help you choose the right photo for the YouTube thumbnail.
7. Create a recognition
The known youtube videos make use of either a logo or any image that points to their brand in their thumbnails so that viewers can easily relate with the source of the video before them. When you make people comfortable and at home with your brand by employing this level of consistency. They will be die hard viewers.
No one point is more important than the other. When they are all put together, you will have an irresistible thumbnail and grow your viewers.
Conclusion
Using a thumbnail maker does not mean that you employ less creativity in your thumbnail design but gives you a variety of options to be creative at what you do. This also provides you with all you need for making amazing thumbnails.