Here we Sharing One of the Best Free Screen Recording Software for Windows 10, 8 & 7. You can Download Screen Recording Software Absolutely Free and Enjoy Premium Software Features in Free.
In this modern era of technology, having a screen recorder on PC is vital. And this is exactly where the iFun screen recorder comes into play. But before diving right into this screen recording application, you should know what this brings to the table.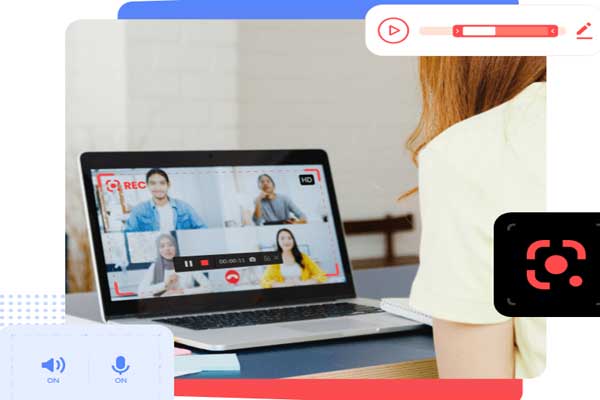 And keeping that in mind, we have come up with today's iFun screen recorder review. From this, you will get a better understanding of the software. So, without any further ado, let us dive right in.
Overview
iFun screen recorder is one of the amazing Free Screen Recording software from the popular IObit. This software allows you to record anything and everything on desktop or laptop screen. And it does all that, without taking up significant resources and without slowing down the PC.
You can record anything from everyday gameplay session or make a tutorial without any hassle whatsoever. And the most amazing part of this software is that it is completely free to use. The iFun screen recorder also comes with a powerful built-in editor for video.
One of the most frustrating aspects of Screen recording software is its resource-hungry design. Unless you are using a computer with the latest hardware, the most sophisticated screen recorder will ruin your gaming experience. And this is where the iFun screen recorder shines.
The application is designed to work on any PC with a lag-free experience. That means no more lag while gaming.
On the other hand, you get the opportunity to record Screen in HD in addition to the highest audio quality.
Free Screen Recorder Software Features
1. No time limit or watermarks
Most free screens recorded Software on the market has a time limit or a watermark on the recorded video. But that is not the case with the iFun screen recorder.
With this software, you can record as long as you want. And you can also untick the watermark from the setting and record a fully professional-level video. You can also customize the watermark to prevent your videos from being copied
2. Inbuilt video editing
The Free Screen Record software comes with a powerful video editor. With it, you can edit your recording flawlessly without depending on another application.
3. Support for popular formats
The iFun screen recorder supports all kinds of popular video and audio formats like, AVI, FLV, MKV, MP4, TS, GIF and so much more. So, save your file in the format you want without having to convert it later.
4. Screenshot while recording
With the iFun screen recorder, you can take a screenshot while recording. That means you do not have to stop recording at all. The screenshot-taking process is also not shown in the captured video.
How to Free record videos on Windows without Watermark ?
You can start recording with your iFun screen reordering three easy steps.
Step 1: Open the software and start the desired resolution for your recording
Step 2: Save your preference and hit record whenever you are ready.
Step 3: Stop recording once you have finished. You can then edit the recorded file, trim it according to your need and save the file
Final thoughts
That ends today's discussion on the Best Screen Recording Software for Windows. The iFun screen recorder is easy to use, completely free and has a massive list of features.
So, for a hassle-free and lag-free recording session, download now.