Today we come with Amazing tricks needed everyone which is Solutions to complete online surveys. Every 2nd person need to complete surveys of site Like Sharecash, DollarUpload, adscendmedia etc. So here we give 4 methods to Remove this Survey Successfully & Download File Easily. You Can Do by Survey Bypasser Sites, Tools, Browser Extension, Javascript. This Methods will 100% work for Best PPD Websites Sharing by Vlivetricks
By chance , If you completed any survey then your mail and mobile number is saved in their database. Then they send promotional offer and Junk mail on email or mobile number. So complete only genuine surveys. In lots of time you completed one survey to download one file but there is no guarantee that you "ll get original link of file.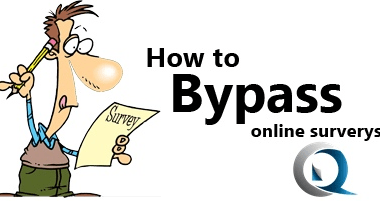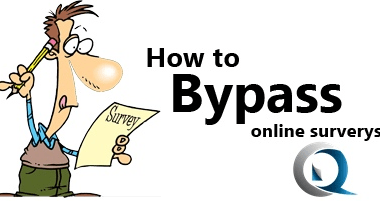 Many fake users which makes this type of survey by changing the file name, after completing survey they"ll earn lots of money and You get fake link of file which is completely useless. So guys follow our method to save time on complete fileice , Sharecash, Dollarupload, adscendmedia etc surveys.
How Survey Sites Works ?
When you complete this survey then the sites like Dollarupload give some money to the user who upload this file. Every Downloads they give money to their users. Advertisers gives money to this sites to complete signup , downloads etc which you face in the survey.
When we browse internet and Find something like "Wifi Hack" then you get the file in many sites but it is locked by this survey sites. Many times if we Need Urgent downloading of this file then we have to complete full survey which is waste our lots of time. And finally we get the original link. So by this remove survey tricks are here. You can unlock unlimited number of files and links , No any limit.
How to complete online surveys Successfully
For complete from any file link you need to follow below steps correctly. Here we share 4 methods try one by one. One will be Definitely works for you.
Method 1 – complete online Surveys by remover sites
This method is very easy to use no need to know any special kind of knowledge to complete survey. Surveybypass is website to remove survey from your link and files. You get directly your original link which you get after completing it. You get your original link instantly. No any kind of ads is come when you using this site. This site doesn't contain any virus and malware , its completely safe. Surveybypass is used to complete survey of plunder , Youdownload , Scriptmafia etc. How to use it follow below steps.
Firstly You need to Open this Surveybypass site in your browser.
You"ll see url field.
Enter your Survey locked link or file url.
Click on Go to start process.
After completion of process , You get original link or file.
Method 2 – Survey Remover Software tool
Many times Survey remover sites not completely removed survey from your link so you get nothing. But from this tool you can completely remove surveys from your link. And you get your original link which you wants.
In internet you get many survey remover tools , But from this many are fake. You get virus or malware contain files after installing this tools your system automatic downloads and install many apps in background process. So Be-Aware from this fake apps.
Here you get best Survey remover tool which ad free and safe to use.
Just download this survey remover tools from above links and install and paste your link to remove survey. This tools completely remove survey from your link.
Method 3 – Browser extension to complete online surveys
If you Don't wants to use this Survey remove sites or tools then this method is best for you. Or may be the above methods not work for you then follow this step.
After installing this extension in your browser , They automatically detects surveys from survey sites and block this survey and you get your original link of your requested content.
Chrome Extension –
Firefox Add on –
Click on this link to install this extensions in your browser , Its completely free of cost.
Method 4 – Complete surveys by Disable Java script of browser
Another useful and best method to complete online surveys without install of any software and Sites. You just disable java script of your browser and you are ready to block this survey to open and you get your original link.
How to disable java script in Chrome Browser –
Open chrome and Navigate to setting.
Goto Advance setting > Click on Privacy tab > Content setting.
In Java script tab click on > "Do not allow any site to run JavaScript".
Done ! you successfully Disable your java script.
How to disable Java Script in Firefox Browser –
Open Firefox > Navigate to options.
Now select Content Tab.
Now search Java script Setting.
Then disable Java Script.
Conclusion
We hope you understand this topics trick to complete online surveys successfully in 1 minute , survey removal tools, online survey removal sites and by using browser extensions. Because if you follow any one step correctly then your survey will be completed in less than 1 minute. If you like this post then don't forget to share with your social networking friends by clicking below icon.