Manual messaging systems nowadays are getting slowly outdated against other newer messaging software. What we can use instead is an SMS API platform. An SMS API platform can be especially ideal for your business if you want to grow out of the manual messaging systems of the past.
Nowadays, communication is very important for consumers, leading them to expect you to hear their concerns and reply to and address them immediately. Thankfully, you can do all that and more with an SMS API platform. But what is an SMS API platform, and what are its benefits?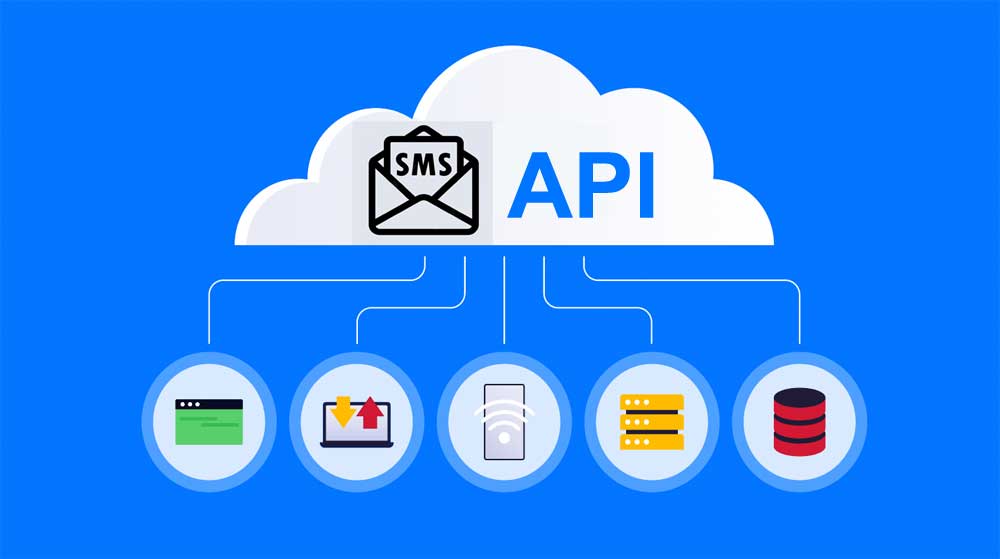 What is an SMS API?
API stands for an application programming interface. API is an intermediary platform that allows two different applications to talk and work together. It's like a middleman of sorts, making way for communication for the two applications to work efficiently.
Although we can't see them in action, API is involved in many of the applications you use today, like Google Maps, Facebook, Twitter, YouTube, etc. But how does it work exactly? Take Facebook, for example, on a specific page, like a restaurant. You can usually see its contact number and address in its About section.
If you click on the address, Facebook will connect to a map application like Google Maps to show you the exact point where the restaurant is on the map.
API makes the link of communication between Facebook and Google Maps possible. That said, when it comes to SMS API, it works like an API but is more focused on the messaging aspect. Some of the uses SMS API has in business would be:
Sales and Events notifications
Two-factor authentication
Appointment confirmations
Delivery notifications
Personalized messages
Many establishments use SMS API in their everyday operations, like clinics, dental offices, retail stores, etc, which is why it's so popular these days. In fact, there are a lot of SMS API providers on the internet nowadays, which can help you no matter where your business is.
However, if you're in another country like Australia, you can work with SMS API Australia so you can have your SMS API needs met wherever you are in the country.
With that in mind, what benefits can SMS API give your business? Here are some of them.
1. Message Automation
Manually replying to your customers can be challenging, especially if you have hundreds of customers daily.
Of course, hiring people to do the job of merely replying to customers seems silly, especially if you can just automate it with an SMS API. Rather than sending out messages manually, using an SMS API can do the job in just a moment, being able to reply to thousands of people with just a simple click of a button.
2. Monitoring
If you want to monitor the messages and where you send them, an API will allow you to do so. An API allows you to monitor message receipts with a message that also displays the time you sent it and the exact moment the customer's phone received it.
This will give you an easier time in case you want to go for an audit and an even easier time to address errors in case something happens, like sending out the wrong message
3. Flexible Messaging
When sending out messages, we always want our customers to feel that we're talking to them directly, hence why customizing messages is popular nowadays. That said, this is also one of the features of SMS API.
With SMS API, you can be flexible with your messages by sending automated customized messages directed to a person or a specific group. With this, your customers would feel that they're important and will most likely stay loyal to your business.
4. Ability to Communicate Without the Internet
Another advantage of SMS API is that it doesn't need a constant internet connection, or at least your customer doesn't need it. If your customer doesn't have a constant internet connection, they would still be able to receive the messages as long as they have good signal reception.
And while most people nowadays have an internet connection anywhere and anytime, it's still a good measure that your customers can still receive messages from your business even if your customer doesn't have an internet connection.
5. Analytics
Since you can track the messages you've sent, the data you'll get from these records can be turned into analytics. Now, we know how analytics is very important for marketing since it lets us see pattern recognition, trends, etc.
With this kind of information, you can create more projects based on what your customers usually like and adjust your products and services to better fit your customers' wants and needs. You can also run surveys with SMS API so you can get feedback from your customers. By doing this, you can get more accurate information from your customers, which can help your business be more suited to your customers wants and needs.
Final Words
SMS API is the future. Gone will be the days when you and your employees will be putting in effort towards sending out messages manually daily for hundreds of your customers. With SMS API, communication will be easier and more convenient.