Hello users , In our virtual world , hacking is this most prevalent in the smartphone. So here we post tips and Tricks to Prevent android Mobile or Device being hacked From Hackers". By this methods you can make your android mobile More secure. If you will Follow this Prevention Tips then your Phone Will always Be Safe. Privacy is in our hand make secure your mobile and prevent to be hacked from hackers .
Hackers can hack your android mobile and they can access your files and folders . Your social media accounts like facebook . They can hack your bank account details and other site accounts passwords . They can spy your mobile like call details , sms , and other daily activities from your android mobile so make secure and live secure.
Before this we also posts Save your facebook account being hacked from hackers Also you can also hack other android mobile and get tips from it to secure your phone. Also See how hackers can spy your mobile by spy app see that how your whatsapp can be hacked so see this all and make your android mobile extra secure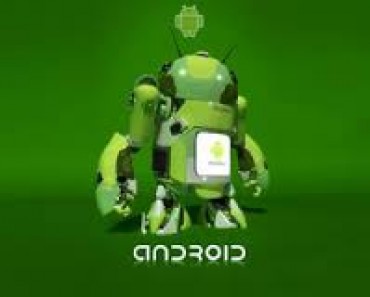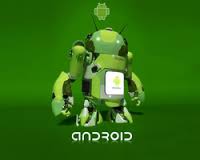 How to Prevent android mobile From hackers ?
There is some easy methods to make secure your android mobile easily follow this all steps carefully and do some changes according to steps in your smartphone and stay save your device.
Avoid Third party app
Anything downloaded from unofficial sites can cost you huge vulnerable access No doubt you can get some paid application free but there are many viruses in the file that are you taking with you with that app. So better is to withdraw third party Installation and use only official sites like Google Play Store , App Store to download the file. In This Way you can Prevent Android From hackers
Go to settings.
And then security.
Make YES in Verify apps before installing.
Don't install cracked and hacked apps they can easily access your mobile by getting permission when you installing that apps.
Use Data Encryption Settings
The best way to secure android and Saves from hackers is to encrypt all the securities with powerful passkeys. This will considerably help you to protect your android from and unauthorized access and all your data and privacy will be secured by this.
Go to setting
And then security.
And set pin or pass to decrypt your phone each time you power it on.
Always Keep The Apps Of Your Device Updated
Always keep updated your android apps when update are available of any app. Because in updates some new features is come , many bugs & Vulnerability is fixes , so if you not updated that apps then hackers can use that bug and can hack your android.
Do Not Store Your Password In Any App
In android separate app sync with each other so don't save your password in any of third party app as this can be easily cracked by any other app.
Do Not Use Public Wifi or Free Wifi
By public wifi hackers can bypass all securities because you both are in same network and then they can access you personal data. So when You Use Public Wifi then don't Open Your important Apps Like Banking apps etc
Delete Browser History & Cache Regularly
Delete your browser history and cache regularly because many sites saved cookies and by this cookies hackers easily hack your accounts.
Turn Off bluetooth when not in use
By bluetooth chances of hacking is more so turn off bluetooth or hide it.
By this all ways you can secure your android mobile And Prevent or save android mobile being hack from hackers.
Tags :- How to Prevent Android Mobile , Save Mobile From hackers , How to Keep Android Smartphone Safe