God and Goddess Name Generator Which Randomly Shows God Names with English Meaning. One Million+ Names of Greek, Norse, Roman, Dragon, Demon, Egyptian God and Goddess Name Randomly Generates by our Tool. On Every Hit You will get 10 New Random God Names List.
The Name Generator Will Generate 10 Random Names of Male Gods & Female Gods with Short Description. On Earth, There is Lots of Religion and Culture. Every Religion God Names is Different from One Another and People Given Names to Every God According to their Work. This God Name Generator Tool Random Shows their Name with Description.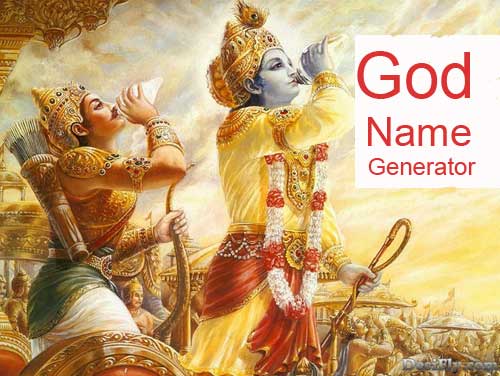 Mostly God Names List in English Contains Greece , Norse, Rome and Japanese Gods. Apart from it also Covers Other cultures Names. Not all Generated God Name List Can be Actual, They May be Similar to Existing God & Goddess Which is Exact fit for your story, Articles or any thing.
Some God Name May be Similar to Humans Name Because People Keeps their Name of God. There is Short Description of God Name Also List in English Meaning Like Qrodite Which is Goddess of the Sun.
This God name Generator Automatically Separate God And Goddess Name If you Wants On Single click Which Also Easy your Work if Only Finding Goddess Names or Male God Names.
---
God Name Generator with Meaning
---
How to Generate God Names List ?
Nothing You have to Get God Names List with English Meaning Because the Page automatically Shows 10 Random God Names. If you Wants More Random Names then Click on Buttons Like "Male Gods" , "Female Gods" & "Neutral Gods" Means Combination of Both.
Which God Names Contains List ?
There is Plenty of God Names is Saved in Our Database and We Adds New Time to Time when we Finds new one. The Generated list contains All Religion and Culture Names. It Shows 10 Random God Name Which Can be Separated by 3 Categories such as Male, Female and Both.
The God Name List Mostly Contains Greek , Dragon, Roman , Demon , Norse & Egyptian.
Benefits of God Name Generator
If you are Preparing any Articles , Novels or any work where you need new Ideas and Cool Names of Gods. In World, Plenty of Religions and Plenty of God Names. Remembering Every name in mind is Very Tough so using this tool you can Find God Names by English Meaning. Suppose you need "Goddess of Water" then Easily you can Get Name of God Which is "Broaris".